[
Issue 395
Index:
(Click on any of them to be redirected)


Editorial
Announcements
Fever Events
Special Events and Tournaments
Fever Jobs
Inside Fever
Fever FNG
P.O.W.
Tech News
Game News
Miscellaneous
Gaming Beats
Funnies
Dont ever try to be alone ,and never let the dark times muddle the best of times-

SunKenRock
Diablo 3
The Amazing Fever 24 hour Rat Run

July 26 8 pm est to July 27 8 pm est
​
what is a rat run? a group consisting of:

2 rathma mage dps (L.O.N) atm
1 necro support (znecro)
1 barb support (whirlwind with pickup radius)

Objective: Speed elite hunt through Greater Rifts for paragon farming for 24 hours while subbing in different group members for the times they sign up for.

We will be looking for participants to choose a time frame when they can attend.
It will be first to sign up for time slots gets it. Each time slot consists of 2 dps necros 1 znecro and 1 barb. please pick as many as you can attend. We have members in different time zones, so am hoping we have good coverage. If any have to leave earlier than expected please contact (Zykath), I will be on standby for fill ins.

We have over a month to prepare so any needing help with leveling and gearing proper classes to participate, I am willing to help. We also have game nights to make use of.
Game Nights:
Events Schedule

Calendar

Please check the forum calendar and #events channel on Discord for up-to-date event times. Also see the suggestions thread for any requests and/or offers to host an event
​
If you would like to help ensure your game's game nights, events, etc. are listed and want to have the ability to post them on the calendar, or your game nights do not appear on this calendar over the next few days, please contact Medic739. He will get them squared away.

To convert the times to your timezone, use the following tool: Time Zone Converter. Please check the Discord Events channel for reminders about events. Also with some game nights being made up for that day due to the people who are on.
Special Events and On-going Tournaments
Clan Jobs: In and out of gaming
Fever Clan Job Roster Master List
​
This link will take you to everything Fever and provides a table of contents to direct you to what you may seek. If you do not see anything for a game that you are looking for (or might be interested in starting a group in) contact:

Head - @Thundernut,


Deputies

- @Gizmo256, @Axle (Recruitment)
Important Openings In Job Positions
In an effort to help support immediate needs by the different departments and companies, the following list has been generated. It will be updated on a monthly basis. Please reach out to the contact personnel for more information about the roles.
Clan Jobs Forum!
This is a forum dedicated to job adverts where companies and departments can post their available jobs, specify what it would entail, and if it is open to officers and/or enlisted. You are not required to use this forum, but it's here as a means to help you get personnel into your section. When that position is filled, please make a final post that the position was filled and then close your thread (or request to get it closed if you do not have permissions) to further responses.
Destiny 2:Redrix Broadsword


Diablo 3:Hit Guardian...right on!


Fallout 76:Fallout 76 Events
projectsorcerer/ DiskJockey / TtamSIn / swetharadhe / Wildekatze

Rogue2121 / Mattitism / BiggieZ / elly123
Last week's

winner was

Missmoocow

- please congratulate him!
This week's nominees are:
Miyuki-Shiba
Kultheel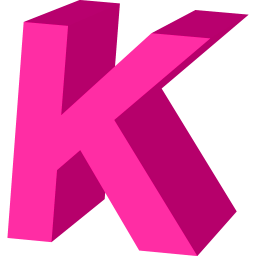 Olliepop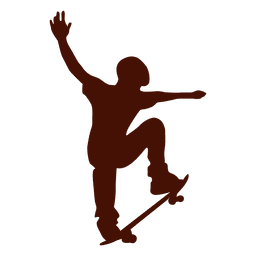 [
Please vote for them here ->
PoW-06-24-2019
[/FONT]
Harry Potter: Wizards Unite brings in $1M on opening weekend
​
Accio galleons! Harry Potter: Wizards Unite brought in $1.1 million on its launch weekend, Sensor Tower said Monday, and is predicted to make $10 million within a month. The game added 3 million players after launching Thursday. On its first day, it made $300,000.

By comparison, Pokemon Go -- made by the same company, Niantic, made $28 million in its first four days and $206 million within a month, mobile apps analytics firm Sensor Tower said.

Most of the spending on Harry Potter: Wizards Unite came from US players, at 88%, followed by the UK, at 8%. The game has yet to launch in Japan and South Korea, but it's already the No. 1 iPhone app by downloads across 28 other countries.

The Harry Potter: Wizards Unite augmented reality game, out now in the US, relies on your phone's GPS. Using your phone, you move around the physical world while interacting with AR objects, beasts, points of interest and other wizards and witches on the game map.

The game was first announced in 2017 and comes from WB Games San Francisco and Niantic under the Portkey Games label.

Link: cnet
Oculus Connect 6 dates announced along with a promise of a new FPS game
​
Mark your calendars, the future of VR is coming on September 25, 2019. That's the day Oculus Connect 6 will kick off at the San Jose McEnery Convention Center according to a 'save the date' email sent to TechRadar.

The big highlight of this year's show, says Oculus, will be the unveiling of a new VR game from Respawn Entertainment, the developer behind the popular battle royale game Apex Legends and the Titanfall series. The game was announced at OC4 back in 2017, and is now ready to be shown off for the first time at this year's event.

Besides the new game, Oculus hasn't said what else will be at this year's event, but it seems likely that we'll hear more about upcoming games for the VR maker's Oculus Quest headset, as well as the next update to Oculus Rift's software.

At the last event, Oculus unveiled Quest but decided to save the announcement of its Oculus Rift S headset for the Game Developers Conference in March.

Oculus says it will share more details on the event in the coming months, and you can expect on the ground coverage from TechRadar on September 25.

Link: techradar
We now have a date for Steam's next big sale.

As it tends to happen every year, the starting date for the Steam Summer Sale has leaked ahead of time. This year's sale will kick off on Tuesday, June 25.

That's according to Steam Database, who have a good track record when it comes to Steam-related reveals in general. The information was first shared at SteamCN – a Chinese Steam fansite, and SteamDB corroborated it with its own sources

Start and end dates for Steam sales are divulged well ahead of time by Valve, and aren't exactly secrets (to developers).

Developers on Steam need to be aware of sale dates so they can take them into account when setting up their own discounts. Valve often asks them not share the dates outside of Steam, but that never stops anyone.

In any case, this year's Summer Sale goes live at 10am PT, 1pm ET, 6pm BST on the day, and will run for two weeks, meaning it ends July 9.

Link: vg247
EA calls its loot boxes 'surprise mechanics,' says they're used ethically



​
A senior executive at Electronic Arts told the United Kingdom's Parliament that the company prefers to call loot boxes "surprise mechanics," and argued that their use in EA games is "quite ethical and quite fun [and] enjoyable to people."

Appearing before a House of Commons committee on Wednesday, Kerry Hopkins, vice president of legal and government affairs at EA, responded to a member of Parliament who had asked if the publisher had any "ethical qualms" about loot boxes. Their use in 2017's Star Wars Battlefront 2 kicked off a huge controversy that drew scrutiny from several governments, including those in the United States and Europe. Loot boxes, in the form of Ultimate Team packs, are also a major source of revenue for EA's FIFA franchise.

Hopkins compared loot boxes to other products: Kinder Eggs, a chocolate treat with a toy in its center, and Hatchimals, a blind box-style toy hidden inside an egg. "People like surprises," she said. But the comparison to Kinder Eggs was quite ironic, given that the chocolate eggs were banned in the U.S. until recently, over concerns the prizes were a choking hazard.

"We do think the way we've implemented these kinds of mechanics is quite ethical and quite fun," she said. "They aren't gambling and we disagree that there's evidence that shows they lead to gambling."

The British Parliament is investigating loot boxes over concern that they constitute gambling, and the potential harm that could cause to children, citing anecdotal evidence and research that call loot boxes addictive.

Loot boxes, microtransactions, and pay-to-win mechanisms have come under mainstream scrutiny over the past year. A bill to regulate them died in Hawaii's legislature, but a Republican senator recently introduced a bill, with bipartisan support, that would prohibit loot boxes in games marketed to or played by children. Loot boxes have been likened to gambling, a comparison that Electronic Arts and the Entertainment Software Association dispute.

In 2017, New Zealand regulators reached the same conclusion. However, in 2018, countries like Belgium and the Netherlands found that the loot boxes in games like Counter-Strike: Global Offensive, Dota 2, and Overwatch were a form of gambling; developers Blizzard and Valve modified their games to comply with regional regulations. Other nations, such as South Korea, China, and Japan have started regulating loot boxes, too.

EA's statements may raise eyebrows, but they're unsurprising given the company's history on this issue. EA pushed back hard on the Belgian Gaming Commission when it ruled that loot boxes constituted unregulated gambling, but still decided to stop selling FIFA Points, a microtransaction in its FIFA soccer series, in that country.

Parliamentary members on the committee have not announced any plans to regulate loot-boxes in the U.K. as of now.

Link: polygon
CD Projekt Red is planning Witcher 3-style expansions for Cyberpunk 2077
​
As incredible as The Witcher 3 was at launch, some of the best content for the game came later in the form of two highly praised expansions that added a ton of extra content to the game. This strategy paid off handsomely for CD Projekt Red at the time and it looks like we'll be seeing something similar occur with Cyberpunk 2077.

During an interview with Prima Games, Cyberpunk 2077 UI designer, Alvin Liu, said: "we are talking about expansions in the future, we want to make sure everything is complete, but we also want to build open worlds. I know when I was playing The Witcher 3 and I finished everything, I still wanted to know what everyone was up to. I think we're going to have opportunities like that as well for Cyberpunk 2077".

Of course, this doesn't mean that CD Projekt Red is holding anything back from the main game or chopping anything out to sell to you later. The main game is going to be "very rewarding" and will be a "full value game" just like The Witcher 3 was several years ago.

Cyberpunk 2077 is coming out on the 16th of April 2020. At this point, it looks like the developers have their plans in place and are forging ahead. Once all of that is sorted, we'll start to hear more about expansion/DLC plans. If these expansions end up being similar in scope to Hearts of Stone or Blood and Wine, then I'm sure many of us will be pleased.

Link: kitguru
Gears 5 won't have a season pass or Gear Packs and all DLC maps will be free
​
With Gears 5 less than three months away, The Coalition (formerly Black Tusk Studios) recently outlined how the game's multiplayer will handle new content. As the studio explained in a blog post, the gist is that Gears 5 will not have a season pass or Gear Packs, all of its DLC maps will be free, and in-game purchases "are direct, no RNG so you always know what you will get."

The Coalition detailed a few new systems supporting Gears 5's play-to-earn approach. The Tour of Duty system, for example, will reward players with "customization content" like skins for completing daily and seasonal challenges. This sounds like an evolution of the seasonal model popularized by recent shooters like Fortnite and Apex Legends, mixed with the content cycles of the Gears games of old.

"The path to each piece of content earnable is clear – you will know what you need to do to earn each specific customization item," The Coalition said. "In addition, there is no 'Premium' pay-only content for Tour Of Duty."

Where Tour of Duty rewards you for completing in-game challenges, Gears 5's new Supply Drop system will track "every minute you play" and dish out random item drops at set intervals. These items will be pulled from the Supply loot table, and if you receive a duplicate item, it will automatically be turned into Scrap which you can use to craft new items or upgrade your character's skills. The Coalition stressed that "Supply Drops and Supply Drop content cannot be purchased with real-world money."

Gears 5 will also feature a premium real-money currency called Iron. You'll be able to earn "a limited amount" of Iron through the Tour of Duty, and the studio says Iron-exclusive items will not "provide a competitive advantage for real-money purchasers." However, Gears 5 will sell Boosts which speed up progression. These include double multiplayer XP, double Horde, and Escape character XP, and double Supply Drop progression. The Coalition affirmed that you don't need to buy a Boost to unlock any content, but it's clear Boosts will make unlocking content easier. Hopefully, the free Iron from the Tour of Duty is enough for a Boost or two.

Link: gamesradar
Back To Top







Thank you for reading and have a nice week!


-
The Fever Weekly Team
​
Last edited: