Issue 389
Index:
(Click on any of them to be redirected)


Editorial
Announcements
Fever Events
Fever Jobs
Inside Fever
Fever FNG
P.O.W.
Behind the scenes
Tech News
E-Sports
Game News
Miscellaneous
Gaming Beats
Funnies
Sure it gets warm in spring ,but man is the rain just relentless in make sure so much stuff grows . It almost forcing there to be work outside with everything that becomes overgrown . But enough about me (though i could go on for hours min.) , there are a few things to go over this week. Sony had a few trailers out , there is a new game announced , and i might get another cat for the weekly
-

SunKenRock




There was a Base Forum Upgrade performed on 5/12/19 click for details

Season 17: The Season of Nightmares Begins 5/17:Check Discord and Chat for details.

There is also an opening for LoL for someone who wants to try to get some activity going for the popular moba.

Diane is the new XO running Grim Dawn
Game Nights:
Events Schedule
Calendar
Please check the forum calendar and #events channel on Discord for up-to-date event times. Also see the suggestions thread for any requests and/or offers to host an event
​
If you would like to help ensure your game's game nights, events, etc. are listed and want to have the ability to post them on the calendar, or your game nights do not appear on this calendar over the next few days, please contact Medic739. He will get them squared away.

To convert the times to your timezone, use the following tool: Time Zone Converter. Please check the Discord Events channel for reminders about events. Also with some game nights being made up for that day due to the people who are on.
Clan Jobs: In and out of gaming
Fever Clan Job Roster Master List
​
This link will take you to everything Fever and provides a table of contents to direct you to what you may seek. If you do not see anything for a game that you are looking for (or might be interested in starting a group in) contact:

Head - @Thundernut,


Deputies

- @Gizmo256, @Axle (Recruitment)
Important Openings In Job Positions
In an effort to help support immediate needs by the different departments and companies, the following list has been generated. It will be updated on a monthly basis. Please reach out to the contact personnel for more information about the roles.
Clan Jobs Forum!
This is a forum dedicated to job adverts where companies and departments can post their available jobs, specify what it would entail, and if it is open to officers and/or enlisted. You are not required to use this forum, but it's here as a means to help you get personnel into your section. When that position is filled, please make a final post that the position was filled and then close your thread (or request to get it closed if you do not have permissions) to further responses.
League of Legends:Lol Basics - Bot lane Classes


Diablo 3:Game nights to be planned


Starcraft 2:Whose out there?
USSR_ICBM / Lily / MainlyNidalee / SagePhoenix / theoldbore[
Necroticdog / Fisc223v / witness
Last week's

winner was
Dieselfrost
- please congratulate him!
This week's nominees are:
DiscordOfSound
GoldenDeth
witiku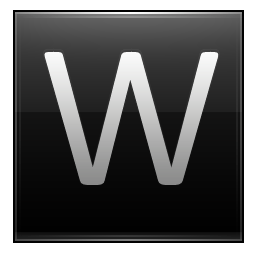 Please vote for them here ->
PoW-05-13-2019
Play Minecraft Classic in your browser right now
​
In the days before Creepers hissed and blew up your stuff, Minecraft was pretty darn basic. You can get a taste of those early days in your browser right now.Developer Mojang on Tuesday released Minecraft Classic, bringing the sandbox creation game back to its original form as seen on May 17, 2009.
"You can run Minecraft Classic in your browser and you'll soon see why," Mojang's Tom Stone wrote in a release. "With just 32 blocks to build with, all the original bugs, and an (inter)face only a mother could love, Minecraft 2009 is even more glorious than we remembered!"
Minecraft has come a long way since its earliest blocky days. It remains one of the top paid mobile games in the Apple App Store and Google Play Store, and Minecraft: Education Edition has become a popular way to teach kids things like computer coding, engineering, architecture, urban planning and math.
Microsoft, which bought Mojang for $2.5 billion in 2014, on Monday teased a Minecraft-flavored take on Pokemon Go for the actual anniversary.
Link:
cnet
Harrisburg University's Esports team can now call themselves champions.
The team, known as The Storm, is bringing the first "ESPN Overwatch National Championship" trophy back with them to the midstate.

The Storm dominated in the first ESPN Collegiate Esports Championship competitive video-game playing event this weekend. The Elite 8 competition was held in Houston, Texas.Participating video-game players from Harrisburg ousted three of their competitors from across the country to secure the championship title in the event's inaugural year.

The Storm went undefeated 33-0 this season, according to a news release.

"The Storm played their best this weekend, which is exactly what we've been training for," said Joe Gramano, the university's Overwatch head coach, in a prepared statement. "It was a total team effort, we made adjustments when we needed to, but overall, the team played really strong and it's great to bring the Championship trophy home to Harrisburg."

The Storm beat New Jersey Institute of Technology in the quarterfinals 3-0; Maryville University 3-2; and University of Utah, 3-1.
The team received kudos from Harrisburg University's Esports Program Director Chad Smeltz, noting the team's coach "sharpened" the students' skills.

"Watching these athletes go undefeated all season is a true testament to the caliber of what a great coach Joe is," he said in the press release.
Winning the trophy was the objective, freshman Soames Lovett-Darby said.

"Every player stepped up," Soames Lovett-Darby said. "We are a young team and we can't wait to see where we can go from here. This is just the beginning; we plan to be back at the Collegiate Esports Championship and do it again."

Link:pennlive
After a not-too-subtle leak of Ubisoft's own this week, Ghost Recon Breakpoint has been formally announced, and it already has a release date: October 4, 2019.

Breakpoint is set behind enemy lines on a "mysterious island" with a variety of environments, including fjords and a volcano—plus drones, of course, because it's kind of futuristic in the way Call of Duty: Advanced Warfare is. As previously speculated, The Punisher/The Walking Dead actor Jon Bernthal is playing a key role in the game.

"You are no longer the hunter," says Ubisoft. Instead, we're being hunted by an equally-elite team, the Wolves, and the title 'Breakpoint' is meant to imply that our mission is on the verge of failure.

There'll be four classes at launch "with more to come" later, and players can switch classes while resting at a temporary camp, called a Bivouac. Players can also be injured now, causing them to limp around until healed.
​
Link:pcgamer
Square Enix says Final Fantasy VII Remake will still feature 'multiple parts'
​
The long-awaited Final Fantasy VII Remake resurfaced at Sony's latest State of Play presentation after being out of the spotlight for a while, but Square Enix's plan for releasing the RPG hasn't changed much. Here's what we know.

The second State of Play closed with a new trailer for the Final Fantasy VII Remake, ending years of dormancy for the ambitious project. The trailer provided a glimpse of Cloud, Aerith, and Barrett, while showing off the game's new real-time combat system that is reminiscent of Kingdom Hearts III and Final Fantasy XV. Square Enix promised more information in June, most likely at E3 2019.

"For Final Fantasy VII Remake, which will be reborn on PlayStation 4, there is a lot of content to review in doing a full remake, and production is underway as multiple parts," Square Enix said in a Japanese blog post that followed the latest trailer, as translated by Gematsu.

The plan to produce and release the RPG in multiple parts was first revealed in 2015, shortly after Square Enix revealed its first gameplay trailer at the PlayStation Experience. The decision for Final Fantasy VII Remake to be developed as an episodic game was to ensure that the original Final Fantasy VII would be brought to the current generation with all of its content, instead of having to fit everything into a single release.

Fans have questioned the status of Final Fantasy VII Remake, including whether it would still be released in multiple parts, when the project went silent after its 2015 announcement. Most recently, it was a no-show at E3 2018, though game director Tetsuya Nomura later clarified that progress was still ongoing for the RPG.

Square Enix has not fully clarified what "multiple parts" mean. In one scenario, Final Fantasy VII Remake will launch as separate games focusing on different arcs of the RPG's story. In another, it will be released like Final Fantasy XV, with a base game that focuses on a main story and the rest of the content to be added as DLCs.

Hopefully Square Enix sheds more light at E3 2019, and doesn't just release another trailer that brings up more questions than answers.

Link:digitaltrends
Monster Hunter World: Iceborne gets a release date and shows off three new monsters
​
The latest PlayStation State of Play livestream opened with a flashy look at some of the new monsters and environments coming in Monster Hunter World's Iceborne expansion, and Capcom shared more details in a follow-up stream. This reveal also locked in a release date for the expansion: September 6, 2019. That's just for PS4 and Xbox One, mind you; PC players will get Iceborne later this winter.

The headlining beastie is Velkhana, an icy new Elder Dragon. Velkhana is the apex predator of the Hoarfrost Reach, the new biome in Iceborne. We also got a look at two other monsters: a ram-like brute wyvern named Banbaro, which can lob trees and boulders at you using its titanic horns, and a snow shark named Beotodus.

As previously announced, on top of these three newcomers, Iceborne will bring the cat-like wyvern Nargacuga to World. Nargacuga was originally introduced in Monster Hunter Freedom Unite and has been a fan-favorite monster ever since, so it was fun to see the wily bastard duke it out in World as part of today's reveal. We saw a few returning small monsters as well, including Popo. And if you pay close attention right at the end of the trailer, you'll hear a roar that sounds suspiciously like Tigrex. Nargacuga and Tigrex use a similar animation skeleton, so since one is coming back, I wouldn't be surprised to see the other return. Fingers crossed!

Today's reveal also showcased some of the weapon techniques teased in Iceborne's announcement trailer. These seem to be built around the slinger, the multi-tool strapped to your wrist. We saw a longsword wielder use the new slinger clutch claw to grapple onto Banbaro's head and instantly launch a modified helm splitter special attack, for one. Likewise, a greatsword wielder used the slinger to launch a sonic bomb mid-combo to not only stun Beotodus, but also to combo straight into a level three true charged slash attack. Finally, we saw what looks like a sword and shield wielder use the same slinger grappling hook to insta-mount Banbaro.

The slinger itself is also getting a major upgrade. Once Iceborne arrives, players will be able to fire the slinger even when their weapon is drawn, no matter what weapon they're using. This options was previously only available to the sword and shield, and it should do wonders for the slinger's accessibility. For example, dual blades users will be able to use the clutch claw to climb onto monsters mid-combo, and they'll also be able to use their slinger to fire ammo every time they dodge. And these are just some of the new hunter actions coming in Iceborne. Capcom also showed off some other weapon upgrades, like a mod for the light bowgun which lets you reload ammo every time you dodge (a nod to the one and only Seregios).

Oh, and before I forget, a new Palico technique was squeezed in right at the end. It looks like your cat partner will be able to straight-up revive you if you faint while exploring the frozen unknown. This will likely have a long cooldown or only work for your first faint, but it's still a potent ability.

Iceborne will be available digitally for $40 for existing Monster Hunter World owners, with a $50 digital deluxe version available separately. World newcomers will be able to get the whole package in the $60 physical Master Edition or $80 Deluxe Master Edition. Pre-ordering Iceborne in any form will net you a new layered armor set.

Link:gamesradar
Wolfenstein: Youngblood will have "open-ended" levels like Dishonored
​
Wolfenstein: Youngblood executive producer Jerk Gustafsson has confirmed the upcoming game will have "open-ended" levels that players can complete in a variety of ways.

Gustafsson said that collaborating with Dishonored and Prey developer Arkane Studios has given MachineGames the opportunity to explore "open-ended structure" in a way that's "quite different from what [it has] done before". While the campaign will be "lighter" in both tone and length, the play-your-way mechanics means "the amount of gameplay time is greater".

"I think players will see a lot of similarities to level design in the Dishonored games, so in that sense it can be a little bit different as an experience but it can be for the benefit of the game, especially when it comes to finding different ways of approaching a combat scenario or a mission in general," Gustafsson said, talking to Official PlayStation Magazine this month (thanks, GamingBolt).

"The open-ended structure and co-op aspect has made it a little more difficult when it comes to the narrative. We do think we have a strong story, but it's quite different from what we have done before; it's a little bit lighter, not only in tone but also when it comes to the amount of content, and I think that's the big change when it comes to previous titles: the campaign is a bit shorter but the amount of gameplay time is greater.

"Players will be able to stay in the game for a long time," he added. "We'll add additional side-missions and new challenges once the campaign is completed. There's a lot more activities and side-missions that you can do in Wolfenstein: Youngblood than in previous Wolfenstein games."

Wolfenstein: Youngblood - which was announced back in March - is a co-op shooter set in 1980s Paris where you'll take on the Nazis as one of BJ Blazkowicz's twin daughters, Jess or Soph. The other twin can be played by a co-op buddy or the AI.

Wolfenstein: Youngblood is out on 26th July, 2019, for Nintendo Switch, PC, PlayStation 4, and Xbox One.

Link:eurogamer
Over 150 Riot Games employees walked out to protest forced arbitration
​
Around 150-200 Riot Games employees walked out from the League Of Legends developers' Los Angeles studio yesterday, reports say, to protest the company contracts blocking lawsuits. Riot recently tried to shut down two sexual discrimination lawsuits by pointing out employee contracts waive the right to court claims, being forced to settle disputes through arbitration. That's a private process which is known to benefit employers more than employees. Riot have said they plan to end forced arbitration only in some cases for some staff, which isn't enough for many – especially given their wider workplace trashculture. So on Monday, loads of folks held a protest for several hours in the office car park.

Kotaku were on the scene, so hit them up for a fuller account of the day. With signs and a megaphone, loads of folks gave talks, expressed discontent, offered support, demonstrated solidarity, and generally put up a protest on a scale that's mighty rare for the world of megamoney game development.

"We're asking that forced arbitration be ended for all past, current, and future Riot employees, including contractors and in current litigation," Jocelyn Monahan, a social listening strategist at Riot and one of the walkout's organisers, told Kotaku.

The compromise Riot presented last week was to, after they settle the ongoing litigation, give new hires "the choice to opt-out of mandatory arbitration for individual sexual harassment and sexual assault claims." They said they'd think about expanding that to current employees and all disputes, but no promises. Which is pretty weak.

While mandatory arbitration was the headline issue for Monday's protest, it's also rooted in the workplace problems first reported by Kotaku in 2018. Dozens of employees complained about issues including women feeling excluded, women facing a tougher time advancing their career, male employees openly discussing the fuckability of female colleagues, and one executive routinely farting in other men's faces and whacking their testicles.

"I'm quitting because I don't want to see people who were protected by people in high places in Riot," one Riot employee said in a speech, according to Kotaku's report, announcing they were leaving in two weeks.

Riot vowed last year that they'd not only fix their problems, they would "become a leader on diversity, inclusion, and culture". Their actions since then continue to demonstrate that they don't understand the problem and will protect high-ranking perpetrators.

"It's been eight months since the original [Kotaku] article was released and so far I haven't seen a single outcome of our diversity and inclusion efforts at Riot," an employee told Kotaku last week ahead of the walkout. "I haven't seen a single metric or number to indicate things have improved and I haven't seen a single project get finished."

Riot presented the illusion of support.

"We support Rioters making their voices heard today," they said in a statement to Variety yesterday. "We have asked all managers to make every accommodation to allow Rioters to participate during the 2-4pm window, including freeing up meeting times. We respect Rioters who choose to walkout today and will not tolerate retaliation of any kind as a result of participating (or not)."

Yet they are still only committing to allowing future employees to opt out of forced arbitration for "individual sexual harassment and sexual assault claims." Riot recognise that employees may not want arbitration but they're still hoping to force it in many cases – and potentially for most employees. They've only said they will "commit to have a firm answer around expanding the scope and extending this opt-out to all Rioters," remember, so current employees may not benefit at all. That answer could very well be "Nawww." They may support 'Rioters' (please stop using this stupid term for employees) making their voices heard but they don't really care about what they're saying.

Link:rockpapershotgun
(Careful , trailer may contain spoilers)
Back To Top
Thank you for reading and have a nice week!
-
The Fever Sun Weekly Team
​