Issue 363
Index:
(Click on any of them to be re-directed)
Editorial
Announcements
Fever Events
Special Events and Tournaments
Fever Jobs
Inside Fever
Fever FNG
Behind the scenes
Tech News
E-Sports
Game News
Miscellaneous
Gaming Beats
Funnies
So we are already deep in November ,and knowing that the holidays are just around the corner. I do want to ask the readers if you guys look for certain deals . Are there certain sites/places that have great deals ? Or is it better to wait for the wave to pass and get the deals then. Is it good to get certain pc parts ? Id love to hear it in the responses. -

SunKenRock
Also with sadness today ,a great passing of one of the largest nerd icons to exist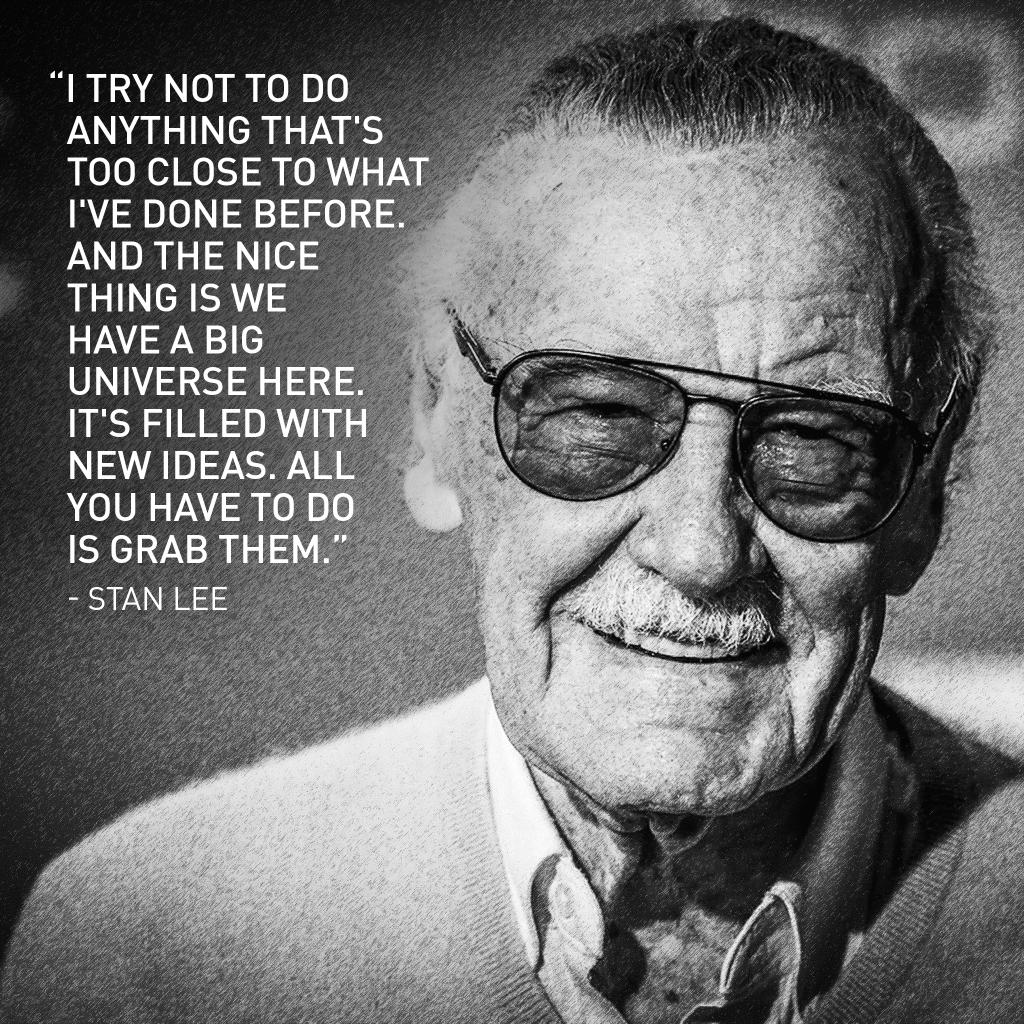 Looking for something to do on a Sunday night (11/18)? Have some free time to spare on the last few hours of the weekend?
Why not hang out and join us for MOVIE NIGHT JOHN WICK 2 9PM EST
​
Course that doesnt mean there isnt anything in between, so CLICK the Calender below and see if there is a game night going on that youd like to join.
Game Nights:
Calendar
If you would like to help ensure your game's game nights, events, etc. are listed and want to have the ability to post them on the calendar, please let Linessah know.If your game nights do not appear on this calendar over the next few days, please let Violet ,and or Linessah know. They will get them squared away. All can be found on discord as well.
To convert the times to your timezone, use the following tool: Time Zone Converter. Please check the Discord Events channel for reminders about events. Also with some game nights being made up for that day due to the people whom are on.
Special Events and On-going Tournaments
Clan Jobs: In and out of gaming
Fever Clan Job Roster Master List
This link will take you to everything Fever and provides a table of contents to direct you to what you may seek. If you do not see anything for game that you are looking for (or might be interested in starting a group in) contact
Head - @Thundernut,
Deputies
- @Gizmo256, @Axle (Recruitment)
Overwatch: Icebear Coaching Session
Call of Duty BO4: Tier Pass Progression
Elder Scrolls Online: Information & Staff
Diablo 3: One death so far...
Ghostxx19
/
Trouble
/
Squirrely55
/
Zeath#1829
/
Oracle
Pendaris
/
Zerako
/
Influenza
/
CodeNameDutch
/
Redfish
hub3123
/
Alienpickle
China has developed a virtual anchor to deliver the news
​
News anchors, beware. The robots are coming for your jobs, too.
China's state news agency has debuted a virtual anchor designed to be able to deliver the news 24 hours a day.
Xinhua unveiled its "artificial intelligence news anchor" Wednesday at an internet conference in the eastern city of Wuzhen.
"Hello, you are watching English news program. I am AI news anchor in Beijing," the computer-generated host announced in a robotic voice at that start of its English-language broadcast.
Developed by Xinhua and Chinese search engine company Sogou, the anchor was designed to simulate human voice, facial expressions and gestures.
The AI news reader "learns from live broadcasting videos by himself and can read texts as naturally as a professional news anchor," according to Xinhua.The news agency said the simulations can be used on its website and social media platforms and will "reduce news production costs and improve efficiency."It didn't say whether any of China's state-run TV channels have shown interest in acquiring the technology into for usage into the future.
The English-speaking anchor, complete with a suit and tie, is modeled on a real-life Xinhua anchor called Zhang Zhao.
"I will work tirelessly to keep you informed as texts will be typed into my system uninterrupted," it said in an introductory video.
A Chinese-language version, which is based on another real-life Xinhua anchor, was also unveiled at the conference.
Users of China's micro-blogging site Weibo were not completely convinced by the virtual presenter.
"(His) voice is too stiff, and there are problems with the pauses," said one user."Apparently, news anchors have to lose their jobs," said another.China operates one of the most aggressive media censorship regimes in the world and has tightened restrictions on domestic and foreign news outlets under President Xi Jinping. But that hasn't stopped its newsrooms from innovating.
While Xinhua claims the virtual anchor is a world first, it is not the first time that Chinese media has experimented with AI technology.
In 2015, China's Dragon TV used Microsoft's XiaoIce chatbot to deliver a weather report on its live breakfast show. The AI computer program delivered the forecast in a "cute" female voice, according to Xinhua.
Automated reporting has proliferated in recent years. The Associated Press wire service is just one major news organization that uses sophisticated computer algorithms to write thousands of automated stories a year.
Advanced software programs scrape sources like corporate earnings reports and baseball box scores and then transform the data into sentences that humans can understand.
Link: cnn
Chrome will start warning users if a site might unexpectedly bill them
​
Starting with the release of Chrome 71 in December, your browser will warn you about sites that might try and bill you without your full knowledge or consent. Specifically, the measures are targeting mobile billing services, where little more than your phone number is needed to place additional charges on your monthly bill. According to Google, millions of Chrome users encounter pages with unclear or insufficient mobile subscription information every month.
In order to not get flagged, sites will have to make sure they're being upfront about any charges that may hit Chrome users. That means making billing information obvious, not trying to obscure it by placing gray text on a white background, for example, and not using a fee structure that obscures the true cost. Chrome 71 users will receive a warning when visiting unclear billing pages on sites that don't comply.
Link: verge
ONE Championship Launches ONE eSports
​
On Wednesday, ONE Championship, the Singapore-based martial arts organization announced the launch of a new eSports division. It's called ONE eSports and it will begin operation in 2019.
The move, a $50 million a joint venture led by ONE Championship, also includes Dentsu, a major Japanese global advertising agency, Razer (one of the most prominent eSports lifestyle brands and creator of Razer zGold instant credit), Singtel (Asia's leading communications technology firm) and others.
The growth of the eSports industry has been astonishing. It has become a billion-dollar industry and ONE clearly sees an avenue to participate while growing their own overall brand. ONE is banking on some crossover between its base product (martial arts) and it's the newest layer of business. It's not an implausible connection, and ONE is turning to one of its biggest talent acquisitions to serve as Chief Brand Ambassador for the new eSports division.
Former UFC flyweight champion, hardcore gamer and fellow Twitch streamer Demetrious "Mighty Mouse" Johnson will help to serve as a bridge between the two worlds. In the world of MMA, few if any are better suited for the role. Johnson has had a longstanding endorsement with Microsoft Xbox, and he's been a legitimate member of the gaming community for years. Gamers know he's truly one of them, thus it shouldn't come off as a forced placement. This extension of his brand beyond the cage is perfect for him and further illustrates ONE's commitment to heavily promote its stars.
While the appointment of Johnson is a nice touch, there will need to be more if ONE is to be successful in this space. It seems the decision makers are aware of this:
"It is with great excitement that I announce ONE eSports, Asia's largest global eSports Championship Series," said Chatri Sityodtong, Chairman and CEO of ONE Championship. "We see a natural crossover between martial arts and gaming fans in Asia and an opportunity to bring them together under Asia's home of millennial live sports. ONE Championship is committed to bringing its same brand of large-scale event production and live broadcast capabilities, unique world-class content production, global media distribution, storytelling expertise, and marketing experience to ONE eSports. Our mission is to celebrate Asia's eSports heroes on the global stage. The establishment of ONE eSports transforms ONE Championship into Asia's largest producer of millennial sports content."
The plan is for ONE eSports to promote and organize events with the most popular titles. The specific games haven't been shared, but we'll learn more about them in the future. ONE eSports schedule will be somewhat aligned with the martial arts master event schedule with competitions for the former following alongside the latter in select cities. Sityodtong mentioned production, and that's seemingly a key component in the organization's plan for ONE eSports. There will be dedicated eSports content designed to create a hub for the ONE eSports community to visit. Live event broadcasts, documentaries, reality shows, weekly magazine shows, highlights, video blogs, and more are all on the docket for ONE eSports content set to broadcast across a variety of global media platforms.
If ONE leans too hard on the crossover appeal without establishing its own niche with eSports fans that might not actually be followers of martial arts, there could be an issue. As long as ONE focuses on the core components that drive successful eSports: competition and community, this could be another power move for the organization.
Link: forbes

The next big Overwatch patch is shaping up to be a very important one for the massively popular multiplayer shooter, as Blizzard is planning to bring in some major changes.​
"The next major patch will have some pretty fundamental changes to the game client," said Blizzard in a post on its official support forums, explaining that with so many things to be added to Overwatch, a simple patch will not be enough.
"As a result, when the next patch comes out, the client will fully reinstall itself to handle these changes," Blizzard added.
Blizzard does not have a release date yet for the upcoming patch, but it decided to announce the full reinstall requirement early in consideration of players with metered internet connections. Fortunately, Overwatch only takes up 13 GB of space and 30 GB for installation, much less than most other popular titles that usually require over 50 GB downloads.
Blizzard further clarified what the next major Overwatch patch will contain by describing it as a "remaster" patch, in an email to Kotaku. The update will deliver load time improvements, memory optimization for constrained systems, hard drive space reduction for the PlayStation 4, and data format changes to support future content.
The mention of "future content" has raised speculations that Blizzard is planning to add several new features to Overwatch, such as a match replay viewer. However, the developer's plans for the multiplayer shooter remain unclear.
The next major Overwatch patch will likely introduce the newest hero to the game, the gunslinger Ashe, in addition to her omnic sidekick B.O.B. She is currently undergoing testing in the Overwatch PTR.
Blizzard has kept Overwatch fresh by constantly working on updates for the game, with the developer not shying away from difficult decisions. In an interview, Principal Designer Scott Mercer and Lead Hero Designer Geoff Goodman revealed that Ashe was almost scrapped, and that there remains the possibility of characters being retired from the game.
Goodman added that "the sky's the limit" for Overwatch, with Mercer saying that Blizzard is looking forward to building out the game's world. With Overwatch looking like it has staying power, gamers may assume that there will be more reinstall-requiring patches in store for them.
Link: digitaltrends
Microsoft acquires RPG developers Obsidian Entertainment and inXile
​
Microsoft is set to buy independent RPG developers Obsidian Entertainment and inXile Entertainment, it announced today.
The acquisition of Obsidian, which is best known for developing Fallout: New Vegas, the Pillars of Eternity games and Knights of the Old Republic 2, was rumoured last month.
The deal to buy Wasteland 2 and Torment: Tides of Numenera developer inXile comes as more of a surprise. In September, inXile boss Brian Fargo said he was considering buying back Interplay, the studio he co-founded in the early '80s—and he was serious about it.
The news marks the latest in a series of developer acquisitions for Microsoft. In the summer it bought Hellblade studio Ninja Theory, which joined Compulsion Games, Playground Games and Undead Labs as part of Microsoft Studios, the company's game development arm.
At its X018 event today, Microsoft said that the studios would "continue to operate autonomously and bring their unique talents, IP, and expertise to Microsoft Studios as they build new RPG experiences for our players and fans" (h/t GamesIndustry.biz).
Corporate vice president of Microsoft Studios Matt Booty mentioned that the deals are part of the company's goal of "delivering content for new platforms and services like Xbox Game Pass, and creating exclusive games that turn players into loyal Xbox fans"—what the implications are for PC, particularly in terms of the stores PC players will be able to buy future Obsidian and InXile games from, remains to be seen.
Both Obsidian and inXile released videos explaining the opportunities the deals provide them, which you can watch below. Fargo mentioned he "won't be retiring any time soon" (he previously said he would retire after the upcoming Wasteland 3).
Link: pcgamer
CRACKDOWN 3 RELEASE DATE ANNOUNCED and PC system requirements
​
Crackdown 3 will finally release on February 15 alongside a new multiplayer mode.
Wrecking Zone is a new multiplayer mode pitting two teams of five against each other as they're tasked with destroying buildings, leveling environments, and topping skyscrapers.
Crackdown 3 saw several new announcements at Microsoft's XO18 fan event, including two new new multiplayer maps: Blackout Zone and Nova Station. Microsoft highlighted the Territories and Agent Station modes as well.
The original Crackdown is currently free to download for all Xbox One users and will remain so until November 30.
Crackdown 3 will be available on the Xbox Game Pass on the day of release. Microsoft announced an additional 16 games headed to the subscription service, including PlayerUnknown's Battlegrounds.
Minimum:
OS: Windows 10 version 14393.0 or higher

​

Processor: Intel i5 3470 | AMD FX-6300

​

GPU: Geforce 750 Ti | Radeon R7 260X, 2GB RAM

​

DirectX: DirectX 12 API, Hardware Feature Level 11

​
Recommended:
OS: Windows 10 version 14393.0 or higher

​

Processor: Intel i5 4690 | AMD FX-8350

​

GPU: Geforce 970 or Geforce 1060 | Radeon R9 290X or Radeon RX 480, 4GB RAM

​

DirectX: DirectX 12 API, Hardware Feature Level 11

​
Link: ign
Strategy guide maker Prima Games is shutting down
​
Prima Games is closing its doors, according to reports from Publishers Lunch and EGM. The gaming strategy guide imprint of publishing company DK will end operations by spring 2019.
An internal memo from DK CEO Ian Hudson announced the impending shutdown, as reported by Publishers Weekly.
"During a year-long extensive review, many new ways were explored to diversify Prima Games publishing," Hudson wrote. "However, the dynamics for us of this fast-paced landscape have continued to prove difficult.
"This enormously dedicated team has made every effort to turn the business around, but challenging market conditions have unfortunately worked against them."
Prima Games, which has offices in Roseville, California, as well as New York City and Indianapolis, will begin the closure starting this month. EGM reports that Roseville will close first sometime in the coming weeks. New York will follow, while the Indianapolis location is expected to be the last to go, likely in March 2019.
We reached out to DK to confirm that Prima Games is on its way out, although a licensing manager with the company replied to another strategy game outlet on Twitter that also suggests the closure.
Founders Rusel DeMaria and Ben Dominitz opened Prima Games in 1990, launching books containing "games secrets" for systems like the Game Boy and Sega Genesis. Prima expanded to focus on strategies for specific games over the years, gaining authority among players for their wide array of guides. Prima Games went on to combine with BradyGames in 2015 after publishers Penguin and Random House merged in 2013.
Link: polygon
Back To Top
Thank you for reading and have a nice week!


-
The Fever Weekly Team
​