Issue 361
Index:
(Click on any of them to be re-directed)
Editorial
Announcements
Fever Events
Special Events and Tournaments
Fever Jobs
Inside Fever
Fever FNG
Behind the scenes
Tech News
E-Sports
Game News
Miscellaneous
Gaming Beats
Funnies
I was able to get Divinekitty in a better costume this week and i think i nailed it.Though im a tad worried that she might not like it.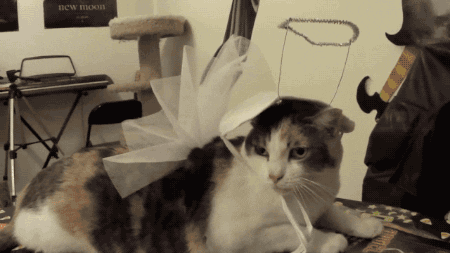 Also
Happy Halloween
Thank you for reading and have a nice day!


- SunKenRock
The next members meeting will take place on
November 3rd, 2018 at 7pm EDT
(Eastern Daylight Time) in Member's Channel 1 on Discord.
Game Nights:
Calendar
If you would like to help ensure your game's game nights, events, etc. are listed and want to have the ability to post them on the calendar, please let Linessah know.If your game nights do not appear on this calendar over the next few days, please let Violet ,and or Linessah know. They will get them squared away. All can be found on discord as well.
To convert the times to your timezone, use the following tool: Time Zone Converter. Please check the Discord Events channel for reminders about events. Also with some game nights being made up for that day due to the people whom are on.
Special Events and On-going Tournaments
Clan Jobs: In and out of gaming
Fever Clan Job Roster Master List
This link will take you to everything Fever and provides a table of contents to direct you to what you may seek. If you do not see anything for game that you are looking for (or might be interested in starting a group in) contact
Head - @Thundernut,


Deputies

- @Gizmo256, @Axle (Recruitment)
Gwent: Officially launched! Homecoming and Thronebreaker
CSGO: Game Nights
Ark Survival: Extinction
Elder Scrolls Online: Faction
​
[SIZE=22px]GOHTACUS[/SIZE]
/ Carnage87 / Galão Azul / Asmodean / Fregorek
ProfessorxD / Flicktheslick / Lethelen
Blizzard Launches eSports App for Major Titles
​
Earlier this week
Blizzard Entertainment
(
ATVI
) announced the launch of a new app,
Blizzard Esports
, which allows fans to track the teams, scores and schedules for their favorite competitive video games.
According to the
announcement
, the new app will support the following games:
Hearthstone
Heroes of the Storm
Overwatch
StarCraft
StarCraft II
World of Warcraft​
The second season of Overwatch League will notably not be included in the app, likely due to ongoing contracts with the ESPN, Disney and ABC Networks, which brought esports to primetime television for the first time with season one.
The app also features a system that allows users to set up custom push notifications in order to avoid missing the latest scores, highlights and upcoming matches.
Blizzard Esports is available for download on
Android
and
iOS
.
Link:
sludgefeed
Intel and Streamlabs initiate Twitch-ready mini PC program
​
First there were radios, then came television, but nowadays, it is more about online videos and streaming, though. Youtube is one of the leaders when it comes to online video content, but it is slowly losing ground to streamed content, via Twitch for example, which allows people to interact live with content producers.
Currently owned by Amazon, Twitch.tv is the biggest online streaming platform that enables gamers and influencers to broadcast their shows over the Internet. On the other hand, there is Streamlabs, an affiliate company that started out as a means for streamers to receive donations and manage subscription fees and bonus content for subscribers. As Twitch's popularity is on the rise, many a youth and young adults are getting into full-time streaming trying to achieve stardom, or just as a means to get some extra cash for life's expenses.
PC OEMs do not really advertise for streaming-ready systems these days, so Streamlabs thought it wise to partner up with Intel and various mini PC OEMs (including Shuttle, SimplyNUC, Zotac and Acer) to bring streaming-ready models that come pre-installed with the Streamlabs OBS (streaming software) and various streaming optimizations like Quick-Sync-Video encoder improvements and the possibility to import optimal settings for various scenarios. All the certified systems will come with a Streamlabs badge somewhere on the case.
The first streaming-ready concept system comes from Acer and will be showcased at TwitchCon 2018 this weekend in San Jose, California.
​
Link:
notebookcheck
Call of Duty: Black Ops 4
has only been out for a couple of weeks, but one team of professional players has already scored a $100,000 prize in a tournament. A team assembled by Michael Grzesiek, better known as Shroud, won the Doritos Bowl, the first official
Black Ops 4
tournament. He led his team to victory over three other notable participants: Tyler "Ninja" Blevins, DrLupo, and CouRage.
The tournament took place at TwitchCon in the San Jose Convention Center and pitted the four teams against one another in Blackout, Call of Duty's new battle royale mode. With a $250,000 prize pool on the line, the teams played four sessions, each one hour long, to see who could accumulate the most points. In the end, Shroud's team pulled away from the pack with a total of 499.5 points. CouRage, the second place finishing team, racked up 431.25 points. Meanwhile, Fortnite streamers Ninja and DrLupo finished with 374 and 350.75 points, respectively.
Digital Trends' social media guru Riley Winn caught up with Shroud after his team's victory. Shroud told Digital Trends that he started preparing for the Doritos Bowl early. "The second I found out the format I pretty much played like that format in regular home practice," Shroud said.
Since Blackout requires a large player count, the four teams played against the general public throughout each heat. "I knew we were playing against the regular online public…I'm going to figure out the rotations, figure out where the most people are and it paid off. We had so many frags," Shroud said.
Shroud, a former
Counter-Strike: Global Offensiv
e pro and well-known
PUBG
player, has embraced Call of Duty's battle royale mode. "Oh I think it's amazing. I was waiting for something like this for so long, because I'm a huge fan of how fast-paced Call of Duty is and I wanted to see a fast-paced battle royale."
Link:
digitaltrends
FaZe Clan's Tfue and Cloak win the Fall Skirmish grand finals at TwitchCon
​
After six matches between some of the most talented
Fortnite: Battle Royale
players in the world, Dennis "Cloak" Lepore and Turner "Tfue" Tenney of FaZe Clan have claimed the
Fortnite
Fall Skirmish grand finals championship at TwitchCon.
The title of Fall Skirmish series champions is not the only thing that Cloak and Tfue will walk away with, though. The duo earned the $400,000 grand prize, as well as the $50,000 award for securing a Victory Royale in the third game and a $60,000 bonus for having the most eliminations to become some of the highest-earning players in
Fortnite.
The young pair of Patrik "Pate1k" Zaharchenko and Domeniks "Domentos" Bunts also performed well in the grand finals, winning the two opening matches to earn $100,000. And they picked up a good chunk of cash for their final placing.
The duo of Nick "NICKMERCS" Kolcheff and Aydan Conrad, who are both known for their aggressive playstyle on console, were true to form in the grand finals. Dropping Tilted Towers repeatedly and scouring the map for eliminations, this duo impressed many spectators with a top 10 finish.
Players could earn both points and money for high placings in the grand finals. With a three-point and $50,000 reward for a Victory Royale, players had a very enticing incentive to outlast their opponents. And even if they didn't win, the team would receive at least one point for a top five finish.
In regards to eliminations, a combined seven or more kills in a single game would earn the teams three points. And in addition to the three points for seven eliminations, teams would get an additional point for each elimination over the seven-kill mark. They would also receive one point if they combined for at least three eliminations.
And in a format that awarded both aggression and intelligent play, it was Tfue and Cloak's tournament. Their consistency proved to be too much for the rest of the competition, and they earned more than $500,000 in return.
Link:
dotesports
Capcom is bringing three classic Resident Evil titles to Switch next year. Resident Evil, Resident Evil 0, and Resident Evil 4 will all hit Nintendo's hybrid system in 2019. While no further details are available, players can look forward to experiencing these classic and influential horror games on the go or on the big screen next year.
All three games are considered important to the survival horror genre, but Resident Evil 4 holds particular importance, as the series stretched into the shooter genre. You can read Javy Gwaltney's thoughts on why Resident Evil 4 remains the most important third-person shooter ever
here
.
Link:
gameinformer
Microsoft plans to bring Xbox Game Pass to PC
​
In a quarterly earnings report on Wednesday, Microsoft CEO Satya Nadella mentioned plans to bring the subscription service Xbox Game Pass to the PC. For $10 per month, Xbox console players get access to a library of more than 200 new and old games: the selection includes some big Microsoft exclusives, like Forza Horizon 4 and Sea of Thieves, as well as indies and third party games like Rocket League and Fallout 4. As long as you pay for the subscription, you can play as many of them as you want.
"Bringing Game Pass to even the PC is going to be a big element of [increasing the strength of our gaming community]," Nadella said in the earnings conference call.
Existing Game Pass subscribers can, in a way, already play those games on their PCs. "Play Anywhere" games that are part of Game Pass can be played on Windows 10 as well, if you brave the Microsoft Store to get them. But that's a limited selection of the total Game Pass library, largely made up of Microsoft's own games.
Nadella didn't detail what bringing Game Pass to PC will entail, but my pie-in-the-sky hope is that it includes PC emulation of Game Pass's backwards compatible selection, like Ninja Gaiden Black.
Link:
pcgamer
MediEvil for PS4 will be a full remake
​
PlayStation fans will get their first look at the remake of
MediEvil
for PlayStation 4 next week, according to Shawn Layden, chairman of Sony Interactive Entertainment Worldwide Studios. The first trailer for the modern
MediEvil
will drop on Oct. 31, Layden said.
Layden also clarified, appearing on this week's PlayStation Blogcast podcast, that the game will be a full remake, not simply a remaster. Layden originally described the new
MediEvil
as a full remaster for PS4 when he announced the title at PlayStation Experience 2017.
"This is a remake," Layden said. "We've taken the original game design, we've taken a lot of the key art, and some of the other attributes of the game design and ethos, if you will, and we're working with a developer called Other Ocean Interactive, and they are remaking
MediEvil
in that design ... the original
MediEvil
from PS1 ... the one that I worked on."
Other Ocean Interactive developed
IDARB
and
Giant Cop
, and is known for its co-development work in porting games like
Minecraft
,
Stacking
and
Super Time Force
for non-native platforms.
"We're working with some of the talent that were originally associated with the title 20 years ago now, so we're making sure that we're keeping it real, or keeping it to the original intent of the creators," Layden explained. "It's sweet."
The original version of
MediEvil
, a hack-and-slash adventure starring the undead knight Sir Daniel Fortesque, was developed by Sony Computer Entertainment's Cambridge Studio and was released for PlayStation in 1998.
Link:
polygon
Microsoft completes GitHub acquisition
​
Microsoft made waves within the open supply group when it introduced this previous summer season that it used to be obtaining GitHub, the main tool construction platform with 85 million repositories and greater than 31 million builders contributing to them. Now just about 5 months later, the $7.five billion acquisition is entire. This formally marks a brand new generation for GitHub.
If you are skeptical about the way forward for GitHub, you are no longer by myself. Microsoft says to not concern regardless that, announcing it's going to "retain its developer-first ethos, function independently, and stay an open platform."
Going ahead, Nat Friedman, former CEO of Xamarin (obtained through Microsoft in 2016) will function GitHub's CEO and report back to Scott Guthrie, govt VP of Microsoft's cloud and AI staff. In a separate weblog put up, Friedman doubled down on Microsoft's promise to not mess issues up.
"In the long run, my task is to make GitHub higher for you," Friedman stated.
Friedman define 3 primary targets for the way forward for GitHub. The primary is making GitHub the most efficient position to run productive communities and groups, which many would argue it already is. Secondly, Friedman needs to enlarge GitHub's footprint through making it available to extra builders all over the world. In spite of everything, there is the acquainted "reliability, safety, and function" trio.
"We can get started through that specialize in the day-to-day revel in of the usage of GitHub and can double down on our paper cuts mission. We can beef up core eventualities like seek, notifications, problems/initiatives, and our cell revel in. And naturally we're excited to make GitHub Movements extensively to be had," Friedman stated.
Purchasing GitHub ranks as Microsoft's 2nd biggest transaction at the back of LinkedIn since Satya Nadella took over as CEO, changing former boss Steve Ballmer (who now owns the NBA group Los Angeles Clippers). It is a large play, regardless that no longer person who got here out of nowhere—round a yr and a part in the past, Microsoft shuttered what used to be then its personal model of GitHub referred to as CodePlex, and inspired builders to transport their initiatives to GitHub.
How this performs out clearly is still noticed, however a minimum of Microsoft is announcing the entire proper issues.
Link:
newsvire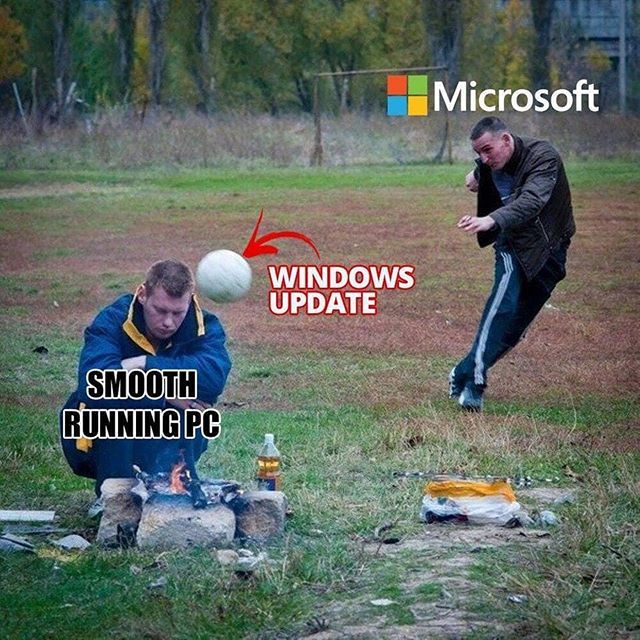 Back To Top
Thank you for reading and have a nice week!
-
The Fever Weekly Team
​
Last edited: