Issue 359
Index:
(Click on any of them to be re-directed)
Editorial
Announcements
Fever Events
Special Events and Tournaments
Fever Jobs
Inside Fever
Fever FNG
Behind the scenes
Tech News
E-Sports
Game News
Miscellaneous
Gaming Beats
Funnies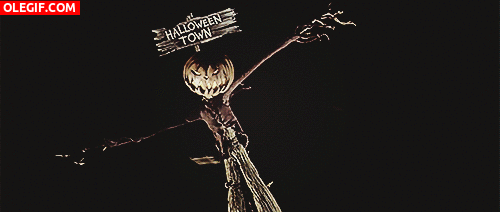 Besides the few game releases , there isnt that much for this week in turns of big news. There was a release of black ops IIII and soon to follow will be red dead redemption. What is left will be various updates for the active and popular games here and there. Course i will always try to find something that might be news worthy to share.
Also for this month i will make sure DivineKitty is a black cat-

SunKenRock
Be ready to join Medic for Festival of the Lost beginning for all players of Destiny 2 on Tuesday, October 16.
(See article below for more info.)

Also next week starting monday the 22nd Medic will be Hosting a streaming event on a day to be determined after the
Poll
. Vote for the game you want to see him stream. If a Social game wins , he will be hosting it in the HotTub
Just a reminder, we have just a two weeks left for our Fever Appreciation event! A little positivity goes a long way in letting someone know that you recognize their work or their friendship. So if you play with someone on the regular, or someone has been particularly helpful - go give them a shout! It'll make their day! There will be a special announcement following the conclusion of the event, so be sure to participate!!

Click HERE for the thread. You only have the rest of the month.
Look out for the calender as well, and do not be afraid to try out a game night.
Game Nights:
Calendar
If you would like to help ensure your game's game nights, events, etc. are listed and want to have the ability to post them on the calendar, please let Linessah/Mr Cruz know.If your game nights do not appear on this calendar over the next few days, please let Linessah, MrCruz, Demonya, or Aussietye know. They will get them squared away. All can be found on discord as well.
To convert the times to your timezone, use the following tool: Time Zone Converter. Please check the Discord Events channel for reminders about events. Also with some game nights being made up for that day due to the people whom are on.
Special Events and On-going Tournaments
Clan Jobs:In and out of gaming
​
Fever Clan Job Roster Master List
This link will take you to everything Fever and provides a table of contents to direct you to what you may seek. If you do not see anything for game that you are looking for (or might be interested in starting a group in) contact
Head - @Thundernut, @Kimenu
Deputies - @MrCruz, @Gizmo256
@Axle(Recruitment)
World of Warcraft: Hows the latest expansion?
Destiny 2: Game night ideas
Fallout 76: New XO and info
Misc: Warcraft 3 and the way back machine
Diablo 3:
Change of Command
RampageZ3R0 / WOOK1E / Underlad / Bulbaf3tt / HagenGaryP
Lacasa / Cynical Owl / VoLLi / Akage
RNGU, Cloud9 reach LoL World quarterfinals
​
Royal Never Give Up and Cloud9 booked their spots in the quarterfinals of the League of Legends World Championship in action Sunday at Busan, South Korea.
RNGU, from China, captured first place in Group B by earning a tiebreaker win over North America's Cloud9 after both teams went 4-2 in round-robin action.Cloud9 had to sweep all three of its scheduled matches Sunday to get to the tiebreaker, defeating RNGU, Team Vitality and Gen.G. RNGU also fell to Vitality on Sunday before beating Gen.G to match Cloud9 atop the group.Vitality, from Europe, went 3-3 in the group. Gen.G, from South Korea, came in last at 1-5.RNGU was the top-seeded team in the Group B.
The 16-team group stage of the $2,225,000 tournament runs through Wednesday in Busan. The top two teams from each of the four groups move on to the quarterfinals.Group A will be decided Monday, followed by Group C on Tuesday and Group D on Wednesday.
Taiwan, Hong Kong and Macao No. 1 seed Flash Wolves and European No. 3 seed G2 Esports are tied atop Group A at 2-1 after G2 won their matchup Saturday. South Korean No. 2 seed Afreeca Freecs and Vietnam's Phong Vu Buffalo are both 1-2 in Group A.
The Group C leader is top-seeded South Korean team KT Rolster at 3-0. Chinese No. 3 seed EDward Gaming (2-1) is second, Team Liquid (1-2) of North America is third and MAD Team (0-3) of Taiwan, Hong Kong, Macao sits in last.
Invictus, a second-seeded team from China, is 3-0 atop Group D. European No. 1 seed Fnatic (2-1) holds second place, ahead of North America's 100 Thieves (1-2) and Taiwan, Hong Kong, Macao's G-Rex (0-3).
The quarterfinals are scheduled for Oct. 20-21 in Busan, the semifinals on Oct. 27-28 in Gwangju, South Korea, and the final on Nov. 3 in Incheon, South Korea.
Link:
gwinnettprepsports
Destiny 2's Halloween-Themed Festival Of The Lost
​
Bungie is rolling out Update 2.0.4 for Destiny 2 soon, alongside its seasonal events and a new Iron Banner. In an update, the studio has outlined its release plans so you can schedule your playtime down to the minute. Almost. Eyes up, Guardian.
On Tuesday, October 16 the event will begin. First at 7 AM PT / 10 AM ET, Destiny 2 maintenance will begin, but it won't be accompanied by downtime. Companion features might be unavailable, but at this point you should be ready to download the update. At 9:45 AM PT / 12:45 PM ET, anyone who hasn't installed 2.0.4 will be kicked out and taken back to the title screen to prompt them to install it. Then at 10 AM PT / 1 PM ET, the maintenance will be over and companion features will be reenabled.
Once you've downloaded and installed version 2.0.4 you should be able to dive right into the new events. Those include a new Iron Banner event and the annual Halloween-themed Festival of the Lost. Iron Banner has been revised with easier bounty requirements for more plentiful rewards, and the whole event will overlap with Double and Triple Valor periods to get more Masterwork Cores.
Festival of the Lost will also be handing out Powerful gear like candy corns. It offers a Horde-like PvE mode, a special quest-line to solve the murder of an old cryptarch, and a new type of currency (Fragmented Souls) that can be traded in for masks and a very thematic auto rifle called Horror Story. You can also earn Ephemeral Engrams with their own new rewards.
Bungie also recently announced plans to tweak the drop rates so you get duplicate Exotics less often. For some help finding gear in the meantime, check out where to find Xur and what he has in stock.
​
Link:
gamespot
Bethesda reveals full Fallout 76 map
Ahead of the Fallout 76 beta, which is due to start later this month, Bethesda has revealed the game's full, massive map, which it claims will be four times the size of Fallout 4's.
The map, seen below, is littered with waypoints, and clearly shows boundaries between distinct areas in the West Virginia setting. Click on the icon in the top-right to go full-screen, and from there you should be able to zoom in on different locations to see them in more detail.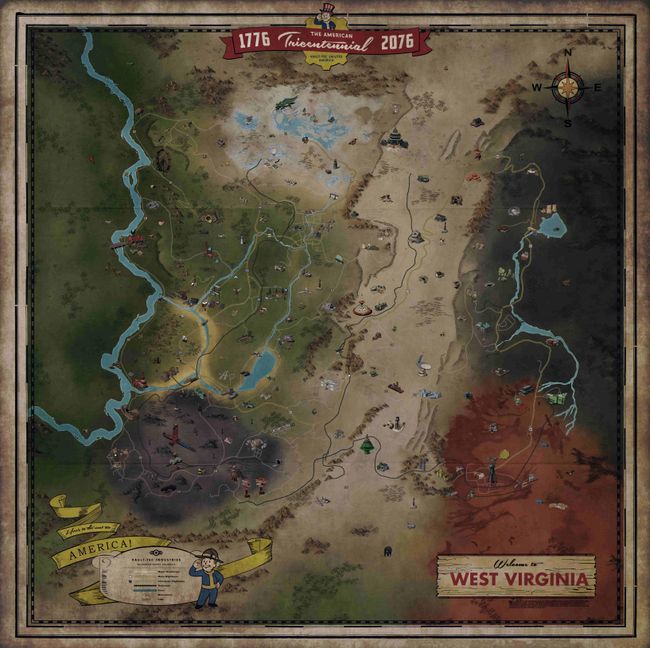 This is how the map will look in-game, too: you won't be pulling up the map in your Pip-Boy like in previous Fallout games, which means waving goodbye to the old-school black and green aesthetic.
The PC Gamer team went hands-on with the game last week—you can check out their impressions here, including thoughts on the disappointing VATS system and the cool, Red Dead-style treasure maps.
The full game is out on November 14.
​
Link: pcgamer
Fortnite is getting a new vehicle called the Quadcrasher
Fortnite is getting a new vehicle called the Quadcrasher, which looks very much like it sounds: It's a quad equipped with a sort of cow catcher/snowplow blade up front, with an angry (yet oddly cute) face painted on it.
The description suggests that the Quadcrasher will bring speed and a hefty punch to the game: "Charge the boost to crash through structures or get some air!" And that front-end mangler looks intimidating: Riders are even more exposed than they are on the ATK, which at least has a roof, but I imagine that getting clobbered by a slab of armor plating at full speed won't be much fun.
Actually useful information hasn't been released yet, but Epic said in the "Message of the Day" (via Fortnite Intel) that it's coming soon. Hopefully they'll have a smoother debut than the Fortnite shopping carts, which were added and removed multiple times before they finally started behaving properly.
​
Link:
pcgamer
EA teases Command & Conquer remasters for PC
The newest Command & Conquer game is a bit of an abomination. A mobile-only skirmish game, it's a game that tries – and fails – to capture the essence of Command & Conquer. Since that games reveal, fans of the series have been pestering EA for a proper game in one of the most venerated real-time strategy franchises. The last time that nearly happened was with the esports-focused Command & Conquer, originally revealed as command and Conquer Generals 2.
Now, speaking on Reddit, EA Producer Jim Vessella revealed that the company is looking to bring the original games back to PC, by way of a remaster.
​
​
"As most of you may know, we recently announced Command & Conquer: Rivals, a mobile game set in the Command & Conquer universe. Following the reveal of Rivals, we heard you loud and clear: the Command & Conquer community also wants to see the franchise return to PC. And as a fan of C&C for over 20 years, I couldn't agree more. With that in mind we've been exploring some exciting ideas regarding remastering the classic PC games, and already have the ball rolling on our first effort to celebrate the upcoming 25th Year Anniversary."
​
Having the original games back with a bit of the modern amenities of newer strategy games would a be a treat. For those worried that EA might EA the whole thing up, Vessella later clarified that EA "will not be adding microtransactions to a C&C Remaster."
​
Link: criticalhit
Back To Top
Thank you for reading and have a nice week!


-
The Fever Weekly Team
​
Last edited: