Issue 358
Index:
(Click on any of them to be re-directed)
Editorial
Announcements
Fever Events
Special Events and Tournaments
Fever Jobs
Inside Fever
Fever FNG
Fever Flair
Tech News
E-Sports
Game News
Miscellaneous
Gaming Beats
Funnies
Second Week of October begins !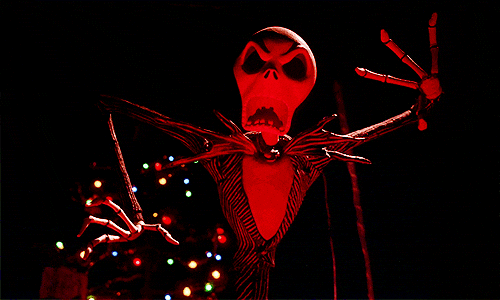 Thank you for reading and have a nice day!
- SunKenRock
New Social game nights on Sunday
Town of Salem Game Night! 6:30-8PM EST
I had forgetten to mention (I'm sure most OW players know) that there is a new Company Commander of the section who stepped up from deputy with the previous CC stepping down. Welcome Chronubis if you have not. Let us thank Aussietye for his time and efforts, and wish him well in the hurricane recovery effort.
- - -
Just a reminder, we have just a couple weeks left for our Fever Appreciation event! A little positivity goes a long way in letting someone know that you recognize their work or their friendship. So if you play with someone on the regular, or someone has been particularly helpful - go give them a shout! It'll make their day! There will be a special announcement following the conclusion of the event, so be sure to participate!!
Click HERE for the thread. You only have the rest of the month.
- - -
Shiva is taking up the mantle for FallOut 76. The beta is just around the corner, so it isn't too early to get people involved and hyped for the game! He is looking for some officer and enlisted help to get all the bells and whistles set so we can add Fallout 76 as a thriving and bustling section within our large community! Please contact him directly if you are interested in helping out, however small!
- - -
Look out for the calender as well, and do not be afraid to try out a game night.
​
Game Nights:​
If you would like to help ensure your game's game nights, events, etc. are listed and want to have the ability to post them on the calendar, please let Linessah/Mr Cruz know.If your game nights do not appear on this calendar over the next few days, please let Linessah, MrCruz, Demonya, or Aussietye know. They will get them squared away. All can be found on discord as well.
​
To convert the times to your timezone, use the following tool: Time Zone Converter. Please check the Discord Events channel for reminders about events. Also with some game nights being made up for that day due to the people whom are on.
​
Clan Jobs:In and out of gaming
​
Fever Clan Job Roster Master List
This link will take you to everything Fever and provides a table of contents to direct you to what you may seek. If you do not see anything for game that you are looking for (or might be interested in starting a group in) contact
Head - @Thundernut, @Kimenu
Deputies - @MrCruz, @Gizmo256
@Axle(Recruitment)
Nessingwary's News 3rd edition
League of Legends: Community jobs
Elder Scrolls Online: New Player tips , Murkmire Release Dates & Prologue Quests
Gwent:
Open PTR Live now
Open Discussion:
Dedicated Server Going Live Soon
Miquan
/
IveGotSalt
/
Kittyrina
/
BasedSoup
/
ZexyWizard
ExiledXXL
/
Skipples
/
Smokemon
/
Kynnar
League of Legends Worlds 2018 kicks off with an esports bang


Riot Games kicked off Worlds 2018 this weekend with the start of the knock out matches.
​
It's a major week for League of Legends esports fans as the Worlds championship tournament gets underway with the group stages commencing on October 10. It's also possible to throw your name into the hat to represent Crystal Palance Football Club in the ePremier League.
Riot Games kicked off Worlds 2018 this weekend with the first handful of games . The Playin Knockout rounds included Cloud9, Gambit, G2, and Infinity and the first two matches saw Cloud9 and Edward Gaming win over Gambit and DetonatioN FocusMe, respectively.
The group stage commences on October 10, which is when the Worlds tournament really steps up a gear. If you somehow missed yesterday's games, be sure to catch up on the official Riot Games Twitch.
The Premier League and EA Sports have teamed up in the UK to launch the new ePremier League tournament. All 20 Premier League clubs will be represented in the tournament, giving players of FIFA the opportunity to wear the kits of their favorite clubs on the big stage.
Crystal Palace is but one of the clubs that will take part in the new tournament. PlayStation 4 and Xbox One consoles are included in the tournament and registration for the ePL will open on December 3.
This time, Bungie breaks down what's coming up in the next couple of patches, plus it confirms the Festival of the Lost will kick off on October 16, 2018, "with a celebration of lost heroes and a new challenge to tackle".
"Be it Power, Triumphs, Exotics, or quests, there was an aim to achieve. Ever since Cayde-6 met his doom in the depths of the Prison of Elders, we've shared a journey through the discoveries in Forsaken," writes dmg04. "Week after the week, the community conversation has been dominated by the revelation of new secrets and challenges. Some of you have lamented the fact that's it's been hard to keep up, but all of these things still await you."
Destiny 2 Update 2.0.4 is currently slated for October 16, 2018, and introduces some quality-of-life improvements, including the ability to hover over Lost Sectors to see their name once a player has looted them, and introducing new Legendary drops Added Through Fire and Flood, Zenobia D, and Crooked Fang-4fr—so "Edge Transit will have some company".
Scouts will get a boost in PvE—including Gambit PvE enemies—plus there'll be new transmat effects, too.
Destiny 2 Update 2.0.5, on the other hand—tentatively scheduled for October 30, 2018—hopes to rebalance functionality of Distribution/Dynamo perks, boost Sword and Fusion Rifle damage in PvE further to player feedback, and increase the viability of Malfeasance in PvE and Gambit activities.Bungie is also adjusting the visibility of the Titan's Banner Shield, making it easier for players to see through the effects, and adjusting Exotic rewards to "help reduce the number of duplicate drops".
There's also changes coming to Nightfall—your chances of grabbing a Nightfall Unique Reward will increase each time a Nightfall is completed without a unique drop—and Bungie is also adding Masterwork Cores as rewards for specific Spider "Wanted" bounties and general Scrapper bounties.
Ascendant Primeval Servitor:
Have you been a little concerned about the spawn rates of the Ascendant Primeval Servitor? You're not the only one, and Bungie now says it's making adjustments to how frequently it will appear, confirming that "during week three of the curse cycle", the Ascendant Primeval Servitor will have "almost the same chance to spawn as any other Primeval".
While it will spawn less often outside of a full-curse week, you should still see it more than you currently do.
Bungie is also developing a fix for the instances where a team will defeat the Ascendant Primeval Servitor, but the opposing team receives credit for the kill.
Link: pcgamer
Diablo Announcement Hinted With In BlizzCon
​
The schedule for BlizzCon 2018 has been released, and it certainly seems to imply something big for the Diablo series is on the way. The event shows two planned panels for Diablo, one of which is first up after the main stage presentation where Blizzard shows off its big upcoming announcements.
First, just a half-hour after the opening ceremony, the main stage will host a "Diablo: What's Next" panel on the main stage. The conference has similar panels planned for Overwatch, Hearthstone, Heroes of the Storm, and World of Warcraft--but Diablo's is conspicuously coming first. These panels tend to delve into more details about whatever announcements came during the opening ceremonies. A second panel, planned for the following day, covers the world of Diablo and is followed by a Q&A session.Combined, those give pretty good reason to believe that Blizzard is planning to announce a Diablo project on the main stage. Earlier this year, the company announced Diablo 3 is coming to Nintendo Switch, but it would be strange to roll out the blood-red carpet just for a port.
Blizzard has also previously stated that it has multiple Diablo projects in the works. We know about one, since that tease came before the Switch announcement, but that still means at least one more is on the way too. "Some of them are going to take longer than others, but we may have some things to show you later this year," said community manager Brandy Camel.
BlizzCon starts on November 2, with the opening ceremonies kicking off at 11 AM PT / 2 PM ET. The Diablo: What's Next panel will follow at 12:30 PM PT / 3:30 PM ET.
Link: gamespot
Here's what Amazon's 'New World' MMO looks like
​
Amazon's New World has been in the works for some time, and while there's no release date as yet, some leaked footage from a closed beta gives us a look at what it's like to play the MMO RPG. The person who leaked the footage posted over two hours of gameplay on PornHub, of all places, and YouTube channel Less Than Epic distilled that to nine minutes of material.
The video shows off some of the hunting, gathering, combat and crafting you can experience in the supernatural colonial setting. We see, for instance, a settler try to take down a bison with a bow and arrow, and then defend himself against what appears to be a zombie.
Naturally, given the game's genre, there are survival and character progression elements, including skill leveling, though it doesn't have a class-based system. The crafting appears to ape Skyrim a little, including using a tanning rack to make leather from hides.
The footage didn't have much in the way of the game's companies (i.e. guilds or clans), structure-building or player-versus-environment features. We do, however, get to see the world map, including forest, highland, grassland and shrubland areas. Having a large game world might be important if Amazon Game Studios is to meet its goal of harnessing Amazon Web Services cloud technology to have up to 10,000 New World players per server.
Link: engadget
Blizzard Co-Founder is Leaving the Comp
an
y
​
World of Warcraft
and
Overwatch
developer
Blizzard Entertainment
is a busy company right now. Not only is the studio preparing for BlizzCon, its annual games convention, but it is also handling a massive shake-up at the top. Blizzard's co-founder, CEO, and president Mike Morhaime has now announced that he will be leaving the company after 27 years.
In a post published to the official Blizzard website this week, Morhaime explains that he has "decided it's time for someone else to lead Blizzard Entertainment." Morhaime doesn't go into details about what made him come to this decision exactly, but the departing executive does say that he is grateful to both the "hardworking and talented people" at Blizzard as well as the fans in the community. Moreover, Morhaime confirms that he will maintain a role as an advisor to the company.
Taking Morhaime's place at the top will be J. Allen Brack who has been at Blizzard for 12 years and has been the executive producer of
World of Warcraft
. Morhaime describes Brack as his " friend, colleague, [and] trusted advisor" and also praises his "unwavering commitment" to Blizzard's community as well as his leadership and his commitment to quality. Brack, meanwhile, calls it "a huge honor, and a tremendous responsibility" to be given the role as Blizzard CEO.
Brack will be responsible for steering the company as it prepares to release new games. Last year, Morhaime revealed that Blizzard is working on multiple new IPs. The then-Blizzard boss also revealed that the studio is in a good position to "incubate" new projects. Brack also alluded to these projects in his statement, confirming that Blizzard founder and
World of Warcraft
lead designer Allen Adham would join the executive team while "continuing to oversee development of several new games."
Given that
Overwatch
was Blizzard's first new IP in 17 years, it's being seen as a big deal that Blizzard now has multiple new IPs in the oven. Brack could potentially find himself in charge of some massive new franchises, once these secretive games are released.
Link:
gamerant
Back To Top
Thank you for reading and have a nice week!


-
The Fever Weekly Team
​