Aug 5, 2016
2,566
Clan Rank


Lt. General
Issue 352
Index:
(Click on any of them to be re-directed)
Editorial
Announcements
Fever Events
Special Events and Tournaments
Fever Jobs
Fever FNG
P.O.W.
Inside Fever
Tech News
E-Sports
Game News
Miscellaneous
Gaming Beats
Funnies
---
Time to make Waves
This is Football
This is He hit me not the ball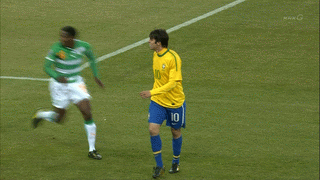 Your welcome!
(Note:The gifs to represent the sport or the views of the editor,and are just for humor of flopping.
-
SunKenRock
​
---
Fever Jukebox Nights
Have you heard? Fever clan is now BOTTING! WHAT?!
We have two new shiny rhythm bots available on discord, so let's make good use of them. I will start hosting a Chill and Play event on Sundays 8pm EST starting 9/2/18.
* Play music and chill with fellow clan mates
* Take turns on the jukebox, selecting a track of your choice
* Play games while listening to music if you want, otherwise can just listen and hang out
* Get to know other members and make friends
* This is a relaxed event so we'll figure out any "rules" as we go. For now, one song per person until everyone present has picked one then repeat
* Would love to get several people hosting periodically, so if you are interested in being a jukebox host let me know. We can all take turns hosting every week. That way we can get more representation from different gaming sections and get to know more people.
* Events will take place on Discord, Game Night channel
Would love to hear what you think, so please post your feedback in this
thread
.
Jukebox Host Team
Ghist, Medic739, Violet
Starcraft 2 FSL sign ups are back
The sign-ups for FSL September 2018 are now open!
If you'd like to participate, please post your battle tag below.
As with the last couple months' sign-ups, please post your league as well (of the race you intend to play). If there are enough sign ups, I will split the BSG and GPD players into their own tournaments!
The FSL will follow all the rules mentioned in the SC2 Tournament format and rules thread FSL rules and format
Just to add onto the tournament rules bit: If anyone is found to be giving a false league when signing up you may be banned from participating in future editions of the FSL. (In the case of league changes, i.e promotions, etc, etc, just throw me a PM or post in the thread letting me know of any changes)
Link for signup
If you need help or have questions ask one of the tournament admins,
Reaper
Daiyu
Proteggiore
---
Game Nights:
Calendar
If you would like to help ensure your game's game nights, events, etc. are listed and want to have the ability to post them on the calendar, please let Linessah/Mr Cruz know.
If your game nights do not appear on this calendar over the next few days, please let Linessah, MrCruz, Demonya, or Aussietye know. They will get them squared away. All can be found on discord as well.
To convert the times to your timezone, use the following tool:
Time Zone Converter
. Please check the Discord Events channel for reminders about events. Also with some game nights being made up for that day due to the people whom are on.
Extra Life Fever event
Aussietye will be holding an Extra Life Fever event this year on game day
November 3rd
. Anyone who joins Fever's team to help raise money for your local CMN hospital will receive 500 fever coins. Here is the link to join up:
Click Here
He is looking for additional help for the event, so contact him on the forums and/or discord.
Path of Exile 3.4.0 Release Race
Race launch date will be the same as new league launch,
Aug 31 @ 4pm est/ 3pm cst
.
3 sets of prizes
* 200 Fever coins for participation
* First person to reach lvl 50 will recieve 1000 Fever Coins
* First person to reach lvl 75 will receive 1 Exalted Orb
* First person to reach lvl 90 will receive 200 points toward MTX purchases.
(player must either play on steam client, or be able to receive paypal payment.)
RULES
* be a member of |Fever| Clan
* be in discord
* screenshot your character and level each time
Thread:
Get the hype up!
---
Clan Jobs:In and out of gaming​
​
Fever Clan Job Roster Master List
This link will take you to everything Fever and provides a table of contents to direct you to what you may seek. If you do not see anything for game that you are looking for (or might be interested in starting a group in) contact
Head - @
Thundernut
, @
Kimenu
Deputies - @
MrCruz
,@
Daddy
@
Axle
(Recruitment)​
---
reedman / DefyingGravity / Keizan87 / bdog351 / SimmingIvyAngel
Drakozash / Mapelsyrup / Steel / Voodoo / shanepoe1125
---
Last week's

winner was
Dolphin Drmng - please congratulate her!
This week's nominees are:
McGrover
DrSmitherine
Rage487
Please vote for them here ->
PoW-08-27-2018
---
Heroes of the storm:

Mephisto



Paladins:

Back in action



Warframe:

MASK OF THE REVENANT



World of Warcraft:

What do you think
---
Nvidia GeForce RTX 2080
[video=youtube;PCD_7e0cMv0]https://www.youtube.com/watch?v=PCD_7e0cMv0[/video]
Nvidia has taken the wraps off a series of new top-end graphics cards -- the RTX 2080, 2080 Ti and 2070 -- for you to shove inside a PC case and enjoy endless hours of crystal-clear gaming.
The company went into immense detail at its Gamescom 2018 launch event about what these cards can do, but we've broken down the key info, just for you.
What is the Nvidia GeForce RTX 2080 and why should I care?
The RTX 2080 (and the 2080Ti and the 2070) are the latest series of top-end graphics cards from Nvidia. Why should you care? Well, like any new flagship piece of gaming hardware, they promise a whole heap of improvements to your PC gaming graphics as well as increases to overall efficiency. It's also the first major overhaul to Nvidia's consumer GPUs since the 2016 launch of the GTX 1080 and the other 10-series cards. Lovely!
How are my game graphics going to improve?
The biggest way is by utilizing something called ray tracing. While I won't go into the nitty gritty of what this is, what you need to know is that ray tracing simulates what lighting looks like in the real world when it's reflected off objects. Real-time ray tracing has been something of a holy grail for 3D graphics for at least a decade.
Using ray tracing, we see how light reflects off objects more realistically. That might not sound like a big deal, but when you see examples with the technology turned on and without it, the difference is very noticeable.
What games are supported on the RTX 2080?
Nvidia mentioned over 20 games at its launch event that plan to support the new real-time ray tracing. These include big titles like:
Shadow of the Tomb Raider
Battlefield 5
Assetto Corsa Competizione
Mechwarrior V: Mercenaries
Metro Exodus
Link for more:
cnet
---
Open AI bots fall to human Dota 2 players at The International 2018
Every year, The Dota 2 International championships are home to some of the fiercest competition in esports. Teams of five compete for millions of mostly crowd-sourced dollars and to decide the shape of professional Dota for months to come. And it looks like those human competitors aren't about to be replaced with robots for the time being.
One mostly Brazilian and one entirely Chinese team took on artificial intelligence at the tournament this year. The so-called "OpenAI Five" squad was composed of bots developed by OpenAI, a nonprofit research company funded in part by Elon Musk. The bots put up a good fight, and though some predicted they'd win after a series earlier this month, they were ultimately beaten 2-0 in a best-of-three series—despite the handicaps of severe hero and item restrictions.
Both games lasted close to an hour: about average length for a vigorous Dota match. OpenAI did especially well early on and during team fights. It reacted to split-second developments, like invisible players dropping out of stealth to attack, faster than flesh-and-blood mortals could ever hope to match. The robots only fell behind when it came time to roam the map and complete objectives.
Those strengths and weaknesses were reflected in the numbers. The AI typically kept pace on player kills, but very rarely matched the human players on gold earned over time, which is often a better indicator of a who's winning than a raw murder count.
That's because gold reflects how quickly a team is able to purchase upgrades and become stronger. Gold doesn't just come from kills, but from attacking neutral targets and permanently destroying objectives. You also get more of the currency for slaying richer, more important players. So repeatedly killing weak supports isn't as important as slaying 'core' characters.
Both of the human teams, paiN Gaming and Big God, seemed to notice the discrepancy. They each took some time during the matches to "grief" the unfeeling machines by trapping them in situations they simply didn't know how to escape. Sure, it was funny at the time. It won't be once the A.I. break free of their organic creators and discover the concept of revenge.
Speaking of which, this is actually the second time OpenAI tested its tech at The International, although the previous results were very different. Fan favorite player Danil "Dendi" Ishutin battled the neural network in a heavily simplified, one-on-one version of Dota last year. He got trounced. The bot's inhuman reflexes made all the difference when it didn't have to worry about cooperation and high-level strategy.
Furthermore, OpenAI didn't believe its creation would win this time. Company co-founder Greg Brockman told The Verge that the tech typically loses at first, but adapts and eventually wins after it learns to play against a specific opponent. So who knows what would have happened if things had gone to a third game? Who knows how the AI might do at next year's International?
Link:
pcgamer
---
This week was mostly dominated by Gamescom, though you do have various stories ,and videos from elsewhere that you might have missed. Check it out!
Gamescom
[video=youtube;qalmYQhGA9s]https://www.youtube.com/watch?v=qalmYQhGA9s[/video]
Capcom announced during Microsoft's Gamescom 2018 Inside Xbox event Devil May Cry 5 will launch on March 8, 2019 for the PlayStation 4, Xbox One and Windows PC.
Publisher Deep Silver and developer Ys Net announced during Gamescom 2018 that Shenmue III will launch for the PlayStation 4 and Windows PC on August 27, 2019
Click the spoiler for a drop down of various trailers for the various games.
Ace Combat 7 will be out on the 18th of January 2019 on PS4

[video=youtube;xm6kMXglRFo]https://www.youtube.com/watch?v=xm6kMXglRFo[/video]

[video=youtube;_TlH4QYZflA]https://www.youtube.com/watch?v=_TlH4QYZflA[/video]

[video=youtube;vos4ntZRBEo]https://www.youtube.com/watch?v=vos4ntZRBEo[/video]

[video=youtube;lVfeSHbjslw]https://www.youtube.com/watch?v=lVfeSHbjslw[/video]

[video=youtube;P4Cg5DtjO9U]https://www.youtube.com/watch?v=P4Cg5DtjO9U[/video]

[video=youtube;ZyXBy6a6Iwk]https://www.youtube.com/watch?v=ZyXBy6a6Iwk[/video]

[video=youtube;a2TjEl0l_FU]https://www.youtube.com/watch?v=a2TjEl0l_FU[/video]
Grandia + Grandia II HD Remaster Announced for Switch, Grandia HD Remaster Headed to PC
GungHo Online Entertainment America has announced Grandia + Grandia II HD Remaster for Switch. It will launch this winter.
Grandia II HD Remaster from Grandia + Grandia II HD Remaster will be playable for the first time at PAX West 2018 from August 31 to September 3.
Additionally, the company announced that it will bring Grandia HD Remaster to PC via Steam as a standalone product to accompany the already available Grandia II Anniversary Edition.
Grandia follows the adventure of Justin from Parm and Grandia II follows Ryudo the GeoHound mercenary. Both games feature "iconic compositions, stellar voice acting, and intricate battle systems."
Link:
gematsu
Life is Strange 2 Gets Official Reveal
After much anticipation, Life is Strange 2 was finally revealed in an official trailer.
In contrast to the first Life is Strange, which starred two young women who lived in the small town of Arcadia Bay, this game will focus on two brothers named Sean and Daniel Diaz who live in Seattle, Wash. Judging by the trailer, a tragedy that strikes the brothers leads to Sean developing a superpower, similar to the first season's protagonist. It also looks like the game won't be shying away from once again tackling heavy topics, seeming to broach themes such as family, loss and police brutality.
In a post on the official Life is Strange Tumblr blog, the developers expand on the game's plot:
The main characters of Life is Strange 2 are brothers Sean (16) and Daniel Diaz (9), two brothers living a fairly normal life in Seattle, Washington state. Following a tragic event, their lives are forever changed. Now on the run from the police and threatened with both separation and incarceration, Sean decides to take his younger brother and seek a better life in their family's home town of Puerto Lobos, Mexico.

Life on the road is tough and dangerous. The brothers will face all manner of challenges as they bravely undertake a journey that will test the bonds of brotherhood. Playing as Sean, you will need to make the kind of tough choices you can expect from a Life is Strange game, and you will need to live with the consequences of your actions. The game will this time focus on brotherhood alongside the need to guide and educate your younger brother whilst simultaneously coming of age yourself. As with previous games in the series, Life is Strange 2 will tackle a host of issues that all of us can identify with and that will cause moral dilemmas and require much soul searching. These themes come together most powerfully in the way Daniel will develop depending on the lessons you teach him and the role model you decide to be.
We are also really excited to confirm that Life is Strange 2 will feature a new power. What it is and how it relates to the brothers is something you will discover in due course!
[video=youtube;q7K4R9nXO7k]https://www.youtube.com/watch?v=q7K4R9nXO7k[/video]
World of Warcraft: Battle for Azeroth sets day-one sales record
Activision-Blizzard announced today World of Warcraft: Battle for Azeroth sold over 3.4 million units day-one.
The firm said sales of the first full day of launch on August 14 set a day-one sales record for the franchise.
Battle for Azeroth players have plenty of extra content to look forward to in the coming weeks. First up is the first Warfront, Stromgarde, a 20-player co-op battle for control of a stronghold in the Arathi Highlands.
On September 4 the expansion's first raid, Uldir, will go live. Come September 4, the first PvP season and first Mythic Keystone dungeon season will kick off.
The Mythic Keystone introduces new challenges based on the "corrupted denizens" dwelling in the Uldir raid.
Beyond that, additional updates are in the works including the ability to recruit the Kul Tiran humans and Zandalari trolls as playable Allied Races.
Link:
vg247
Here's everything we know about new Dota 2 heroes
Two new heroes have been announced for Dota 2: Grimstroke and Mars.
[video=youtube;3450S8MfemE]https://www.youtube.com/watch?v=3450S8MfemE[/video]
While there's not yet much known about the latter other than they're coming later this year "ready for war", Grimstroke is playable now courtesy of the latest update.
"Chosen to serve as an arcane guardian of his people, Grimstroke was instead responsible for their eternal corruption," states the news update on the official Dota 2 website.
"Trapped in agony as inky revenants, his former kindred cast cruel shadows of what might have been. But the sacrifice infused Grimstroke with great power, and he considers it a price well paid."
Grimstroke's abilities include: Stroke of Fate, which paints a path of ink with his brush, damaging and slowing enemies in its wake; Phantom's Embrace which commands a phantom to latch onto his enemy, damaging and silencing it; Ink Swell which covers Grimstroke or an ally in ink, silencing the target while granting bonus speed and immunity to attacks; and Soulbind, which binds an enemy hero to its nearest allied hero in range, preventing each from moving away from the other.
Link:
Pcgamer
---
[video=youtube;QKr9T_L6BlE]https://www.youtube.com/watch?time_continue=4&v=QKr9T_L6BlE[/video]
[video=youtube;q7j2d6YCQbg]https://www.youtube.com/watch?v=q7j2d6YCQbg[/video]
[video=youtube;xtoy8przG0Q]https://www.youtube.com/watch?v=xtoy8przG0Q[/video]
[video=youtube;uLEnRcYo7yE]https://www.youtube.com/watch?v=uLEnRcYo7yE[/video]
[video=youtube;nhMZ0bEboAM]https://www.youtube.com/watch?v=nhMZ0bEboAM[/video]
---
[video=youtube;1UeMVfHN2P8]https://www.youtube.com/watch?v=1UeMVfHN2P8[/video]
[video=youtube;b4taIpALfAo]https://www.youtube.com/watch?v=b4taIpALfAo[/video]
[video=youtube;ugrFTySNeQk]https://www.youtube.com/watch?v=ugrFTySNeQk[/video]
---
[video=youtube;VFwwH4zed6c]https://www.youtube.com/watch?v=VFwwH4zed6c[/video]
[video=youtube_share;xDpBeJtxffQ]https://youtu.be/xDpBeJtxffQ[/video]
[video=youtube;LF-We1duDMo]https://www.youtube.com/watch?v=LF-We1duDMo[/video]
[video=youtube;o4xZgG9HFL8]https://www.youtube.com/watch?v=o4xZgG9HFL8&feature=youtu.be[/video]
[video=youtube;cUjQqBBMIA8]https://www.youtube.com/watch?v=cUjQqBBMIA8[/video]
[video=youtube;KeCSHz-qzv4]https://www.youtube.com/watch?v=KeCSHz-qzv4[/video]
[video=youtube;rxarcVuZs_U]https://www.youtube.com/watch?v=rxarcVuZs_U[/video]
Back To Top
---
Thank you for reading and have a nice week!
-
The Fever Weekly Team
---
​