Jul 19, 2015
2,172
23
Clan Rank


Clan Leader
Issue 345
Index:
(Click on any of them to be re-directed)
Editorial
Announcements
Fever Events
Special Events and Tournaments
Fever Jobs
Fever FNG
P.O.W.
Member Spotlight
Inside Fever
Fever Flair
Tech News
E-Sports
Game News
Miscellaneous
Gaming Beats
Funnies
---
So ,what am i going to put here. Maybe remember to put a leash on kimenu to make sure he doesnt go crazy with the PoWs and making long list from which i just shake my head at. Other than my excite my tattoo looks great healed,id say its been a better weekend than previous. Humidity can really damper any mood ,and make you sweaty when minimal activity.Also i made medic stay up and do this member spotlight , so you better read it.
Enough about me though , so enjoy this weekly coming to you live and not being sent twice by a certain leader.
Stay safe out there soldiers.
-
The Weekly Workhorse
​
---
No major announcements at this time , though there will always be the continuing game nights. Find any ,if not all active game nights/events on calendar and Discord within the top text chat.
Mention anything in there as well, and or message SunKenRock for future events.
---
Game Nights:
Calendar
If you would like to help ensure your game's game nights, events, etc. are listed and want to have the ability to post them on the calendar, please let Linessah/Mr Cruz know.
If your game nights do not appear on this calendar over the next few days, please let Linessah, MrCruz , Demonya , or Aussietye know. They will get them squared away.All can be found on discord as well.
To convert the times to your timezone, use the following tool:
Time Zone Converter
. Please check the Discord Events channel for reminders about events. Also with some game nights being made up for that day due to the people whom are on.
*Please contact SunKenRock for mention of upcoming event*
---
Clan Jobs:In and out of gaming​
​
Fever Clan Job Roster Master List
This link will take you to everything Fever and provides a table of contents to direct you to what you may seek.If you do not see anything for game that you are looking for ,(Or might be interested in starting a group in) contact
Head - @
Thundernut
,@
Kimenu
Deputies - @
MrCruz
,@
Daddy
​
---
wishfire / Neariak / escarvajal / Marineopferman / Seven79
hoss1138 / Gibber / Mazor / nvGoliath
---
Last week's

winner was

Gizmo256

- please congratulate the old man ,but be loud so he can hear you!
This week's nominees are:
fyuree
Osumi
Furycain
Please vote for them here ->
PoW-07-10-2018
---
SunKenRock:
How were you able find out about Fever?
Medic739:
I found Fever while talking to TheBossguy
SunKenRock:
How were you in the first few months of being a member.?
Medic739:
I was initially leery, stand offish at first of other members.Once I got to know most ,it turned out to be a great experience.More times than not ,most were pretty laid back and the atmosphere can be quite comical.
SunKenRock:
What's the origin of your gaming name? Was Medic an inspiration or just a name that was randomized?
Medic739:
Not random at all, I've been a ParaMedic since '94 but could never chose the name Medic as it was ALWAYS taken, so I just put my badge number at he end of it and Medic739 was born "
you lucky bitches
"
SunKenRock:
Who or what got you into gaming? Did you play the early Nintendo consoles?
Medic739:
hmm that is tough, I got into gaming when my dad bought me a Atari 2600 from Sears(lol),and spent an entire snow day rolling over asteroids .
Eventually i graduated to TRS-80, Atari Adam, Commodore-64, Amiga, and Nintendo. All were great systems in their own right . Eventually I got a PC to play Doom and then started playing BBS games, then Dial up TCP/IP games. I still remember connection via 300 baud modem.Initially the star of my mass online gaming was via C&C and Asheron's call
SunKenRock:
Do you have an all-time favorite game? Adding on , are you Pc all the way or do you dabble in console?
Medic739:
My favorite game of all time...that's a hard question (lol). I'm pretty spread out when it comes to my game genres these days . If I had to pick I would probably have to say for PC Diablo 2 LOD and consoles N64 Zelda Link to the past.
SunKenRock:
What games do you activity play these days. More single or multiplayer? Anything you looking forward to ?
Medic739:
Now I'm playing
Destiny 2 (Waiting for Forsaken)
Diablo 2 LOD
Hellgate London
Diablo 3
Defiance
Jackbox Party
Space Engineers
Astroneer
Darksiders 1 & 2 (Waiting on 3)
Dying Light
Factorio
GTA V
PUBG
Fortnite
Terraria
Ghost Recon Wildlands
The Division (Waiting for 2)
Wurm Unlimited
....and more
SunKenRock:
What kind of things do you enjoy outside of gaming.
Medic739:
Working on the house , yard, grilling out, hanging out with friends & family, taking the boat to the lake, going to the beach,and some other not so PG stuff. If you know what i mean (Surprise Butt Sex)
SunKenRock:
What would is best about where you live , any famous places to get food?
Medic739:
Best - That I still live close to my family but in all actuality I'm looking at moving soon .
Worst would have to be the weather.
Famous places for food.Well we do have a pretty famous place here the does Midnight Sushi on the weekend's and it is awesome. Highly Recommended
SunKenRock:
If you didnt live there , would you prefer anywhere else in the US ? Or maybe the world.
Medic739:
I would have to pick outside the US . More like Germany or the Ukraine.
SunKenRock:
Is there any goals you seek to achieve in the near future, maybe something you hope to accomplish in a year or two?
Medic739:
The same thing we do every night, Target. Try to take over the Bogo and take over Fever muhaha . As far as goals and such,I would probably like to go back to school at some point and become a Nurse Anesthetist or run for President
SunKenRock:
In all your years, is there any piece of advice youd give to the younger gamers out there.
Medic739:
Yeah, don't take advice from someone behind a keyboard that you hardly know.Always eat your veggies, take care of your kids, No means No, stay away from internet challenges and always respect your elders.(Watch out for funny smelling rags from strangers)​
---
Starcraft:

Help for toss players



Path of Exile:

Looking for HC players



World of Warcraft:

BfA Launch Aug 13th at 3pm PST



Minecraft:

Minecraft Modded Server



Misc Shooter:

Realm Royale



---
A recent Graphics member and new officer who i wanted to show some of his drawings off. He does other graphics and has helped re do twitters own header and profile picture.
(In Spoiler due to Size)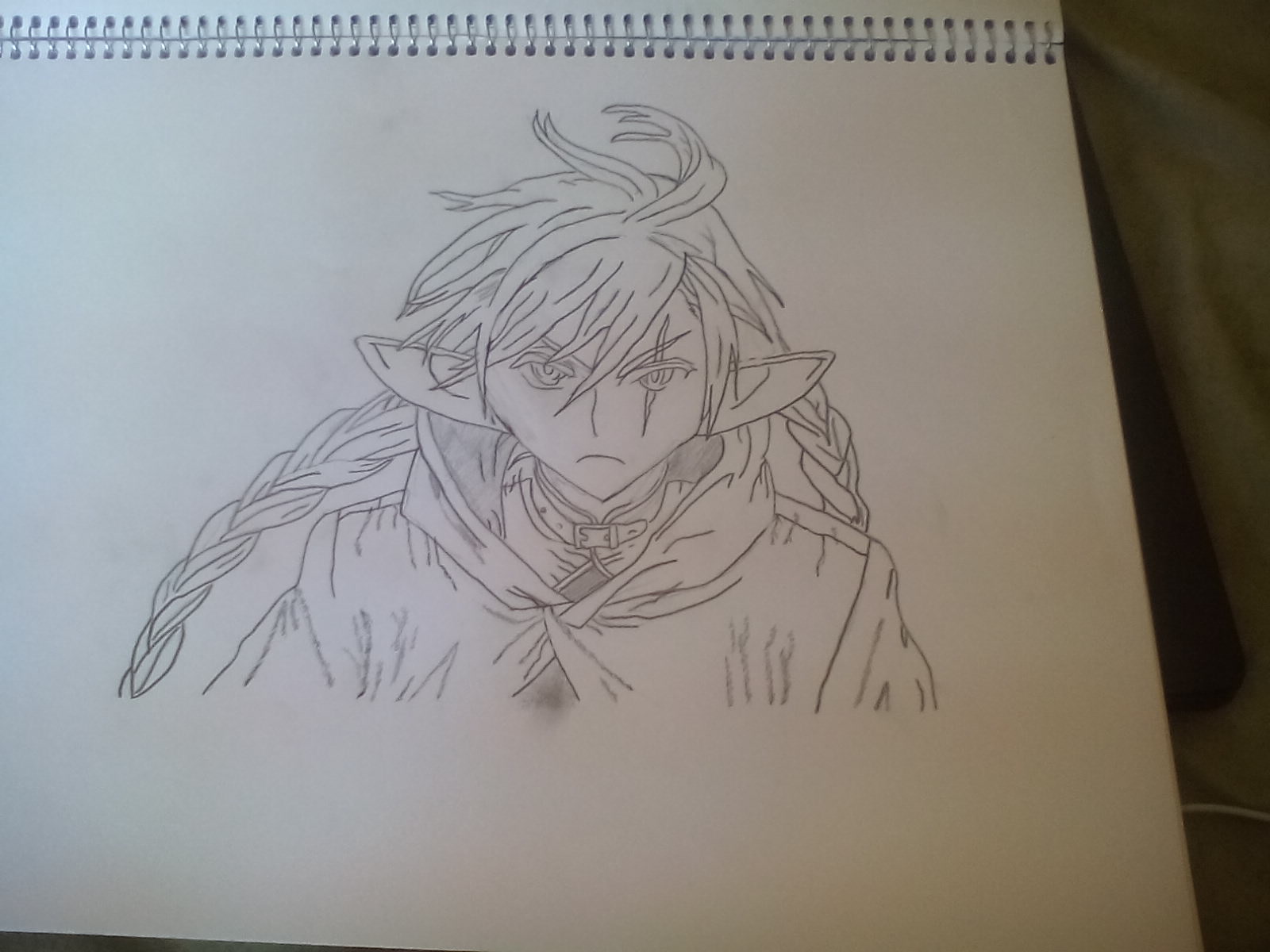 [MENTION=86981]Phoenix_Ace[/MENTION]
---
[video=youtube;w40XcUP5KrI]https://www.youtube.com/watch?v=w40XcUP5KrI[/video]
[video=youtube;t6rHHnABoT8]https://www.youtube.com/watch?v=t6rHHnABoT8[/video]
[video=youtube;9fELdiKPj_0]https://www.youtube.com/watch?v=9fELdiKPj_0[/video]
---
FaZe Clan's Tfue and Cloak win $20,000 NerdOut streamer Fortnite tournament
FaZe Clan's star Fortnite: Battle Royale duo, Turner "Tfue" Tenney and Dennis "Cloak" Lepore, is destroying competitors even outside of the weekly Friday Fortnite tournaments.
Tfue and Cloak defeated Vikram "Vikkstar123" Barn and Erikas "ErycTriceps" Vaitkevicius in the grand finals of the $20,000 NerdOut Anything Goes Tournament on Sunday night, winning by 10 kills. The tournament was filled with some of the world's most popular streamers, but they were no match for the pro players.
Link and for more:
dotesports
---
Rumor:

Darksiders III' Set For November Release With Three Editions?



In spite of what we were initially led to believe regarding Darksiders III being delayed to 2019, it appears that we'll be getting the game much sooner than that.
Now keep in mind that THQ Nordic has not officially announced the release date as of yet, so temper your expectations. However, according to TrueAchievements (who spotted the listing on the Microsoft Store, the game will be coming out November 27th, and in three different editions! The first is the Standard Edition, which will have the base game, and for those that pre-order, you receive a bonus Armor Skin. The next is the Deluxe Edition, which includes a copy of the game, two paid DLC that will release post-launch, and as for pre-order bonuses, you get the Armor Skin, as well as 24-hour Early Access to the game, and a 10% discount for pre-ordering. Last is the big one: The Blades & Whip Edition. It includes all of the previously-mentioned content, as well as copies of Darksiders: Warmastered Edition and Darksiders II: Deathinitive Edition, both of which will unlock on November 26th.
Again, this hasn't been confirmed by THQ Nordic, nor has any pricing information been released. In Darksiders III, players return to a post-apocalyptic Earth. The game is a hack-and-slash adventure where you assume the role of "Fury", the most unpredictable and enigmatic of the "Four Horsemen of the Apocalypse", in her quest to hunt down and dispose of the "Seven Deadly Sins".
Link:
bloody-disgusting
Panic Button Is Porting Online Co-Op Hit Warframe To Nintendo Switch
Canadian developer and publisher Digital Extremes has revealed that Warframe is in development for Nintendo Switch thanks to a partnership with Panic Button. The news comes from this year's TennoCon - the third annual convention for the game.
Warframe is a third-person, free-to-play online action game set in an evolving sci-fi world, giving players the chance to master the Warframe armour as the enigmatic Tenno, a race of ancient warriors who are awakened from centuries of cryo-sleep by the mysterious guide, Lotus. The game features more than 35 unique Warframes, hundreds of weapons, and thousands of customisation options, as well as upgrades, a flexible mod system, and the ability to join clans, nurture pets, and explore massive new open worlds.
The game was originally released on PC back in 2013, arriving on PS4 and Xbox One shortly after, and has seen regular updates and tweaks since then to keep things fresh. Being the ambitious title that it is, it comes as little surprise that Digital Extremes wanted to get Panic Button on board with the Switch version - Panic Button's recent ports of DOOM, Wolfenstein II: The New Colossus and Rocket League have all impressed so we're feeling hopeful for another success story here.
Of course, Panic Button recently teased that a major Switch port would be announced this month, and it seems like we now have our answer as to what that game is. No release window has been confirmed for the title just yet, but here are a few screenshots of the game to tide you over.
Link:
nintendolife
Warframe is getting co-op spaceship combat
At Tennocon 2018, Digital Extreme's annual Warframe convention, the developer had a huge surprise in store for fans—one that promises a radical change to what Warframe, as a videogame, actually is. A live presentation showcasing the new open world zone of Venus ended with a major twist that I'm still trying to wrap my head around. During the demo, villain Nef Anyo bombarded the player repeatedly from space, but just when everyone thought the preview was over, Digital Extremes showed how players will get their revenge.
A ship descends that the group of four boards and then pilots seamlessly into orbit where they engage Nef Anyo's capital ship directly. Called Codename: Railjack, it's an entirely new game mode where players explore and fight in space from the comfort of their own battlecruiser. It's basically Warframe's take on beloved indie game FTL. Each member of a group will man a station on the ship, like piloting or manning turrets, while simultaneously fighting off enemy fighters, capital ships, and even direct invasions inside the ship. Similar to FTL, players can also divert energy to different systems like powering up thrusters to increase speed and maneuverability. There was even a moment when a hull breach depleted life support systems that had to be repaired.
Link:
pcgamer
Shenmue I & II PS4 Release Date Revealed
[video=youtube_share;OE_xPfHP0dY]https://youtu.be/OE_xPfHP0dY[/video]
Monster Hunter: World's Final Fantasy XIV Crossover Behemoth Update Arrives
One of the big surprises from E3 2018 was a Monster Hunter: World x Final Fantasy XIV crossover that'll bring Behemoth to the hunt, and it's been announced that the free update will arrive in August.
Monster Hunter executive producer Ryozo Tsujimoto made an appearance in the 100th episode of MonHun Radio, where he announced that the game's fourth additional monster, Behemoth, will arrive in an August update.
The Behemoth fight, that was made in part of a Final Fantasy XIV collaboration, will first be playable at the "Hunting Thanksgiving 2018" event set place at the Makuhari Messe on July 15, 2018. On the other side of the crossover, Final Fantasy XIV will get a Rathalos fight sometime in the near future.
Link:
siliconera
---
[video=youtube;ORIpq6MUxP8]https://www.youtube.com/watch?v=ORIpq6MUxP8[/video]
[video=youtube;V_pbmytxIXg]https://www.youtube.com/watch?v=V_pbmytxIXg[/video]
[video=youtube;j42WDKseRHA]https://www.youtube.com/watch?v=j42WDKseRHA[/video]
[video=youtube;9llr2GMEz_w]https://www.youtube.com/watch?v=9llr2GMEz_w[/video]
[video=youtube;wwu3rj28TM4]https://www.youtube.com/watch?v=wwu3rj28TM4[/video]
---
[video=youtube;HEf_xrgmuRI]https://www.youtube.com/watch?v=HEf_xrgmuRI[/video]
[video=youtube;IxuEtL7gxoM]https://www.youtube.com/watch?v=IxuEtL7gxoM[/video]
[video=youtube;EwjHI5LLCEY]https://www.youtube.com/watch?v=EwjHI5LLCEY[/video]
[video=youtube;0CFuCYNx-1g]https://www.youtube.com/watch?v=0CFuCYNx-1g[/video]
[video=youtube;LpgRE8cbVpc]https://www.youtube.com/watch?v=LpgRE8cbVpc[/video]
---
[video=youtube_share;09bAebXiui4]https://youtu.be/09bAebXiui4[/video]
[video=youtube;fMs0k_5v-m0]https://www.youtube.com/watch?v=fMs0k_5v-m0[/video]
[video=youtube;ISp1FPpt13o]https://www.youtube.com/watch?v=ISp1FPpt13o[/video]
[video=youtube;Zfcx1oSakyk]https://www.youtube.com/watch?v=Zfcx1oSakyk[/video]
[video=youtube;obAd0zAFMTI]https://www.youtube.com/watch?v=obAd0zAFMTI&index=23&t=0s&list=PLSMETuURtTXCzW7Q_ZIy4QzEnyUG8totf[/video]
[video=youtube;iH08rrt38m8]https://www.youtube.com/watch?v=iH08rrt38m8[/video]
[video=youtube;rPULz0kakhU]https://www.youtube.com/watch?v=rPULz0kakhU[/video]
[video=youtube;xMiPb9HvZJ8]https://www.youtube.com/watch?v=xMiPb9HvZJ8[/video]
Back To Top
---
Thank you for reading and see you next week!
-
Team SunKenRock
---
​