Issue 286
Index:
(Click on any of them to be re-directed)
Editorial
Fever Events
Fever Jobs
Fever FNG
P.O.W.
Fever Flair
Security News
E-Sports
Game News
Gaming Beats
Funnies
---
I hope you guys do not mind something serious for a change ,on a topic or rather a role within this community. It is something i feel goes unnoticed or underappreciated ,when they honestly do so much for the community on a daily basis. You might know them as the Company Commanders. Whom out of the nine companies are lead by 7 wonderful individuals. Leading a staff everyday to maintain order and keeping their section up and running.
Lets try to define what a company commander does
They are mainly in charge of ensuring the section is running well, to make sure events are happening and to assign people to positions within the section. The company commander reports to the Head and Deputy Head of Gaming and is accountable for a monthly report in the section leads ,as well as meeting any goals set by HR or the Heads of Gaming. This position can be held as a co position on the discretion of the Head of Gaming or Deputy Games. Specifically responsible for the following.
Day to day management
Game Nights
Tournaments
Coaching
Member retention
Recruiting
Section Administration
Squads
This is what me and Thundernut both agreed on as a proper definition of a company commander and their tasks. The Company commander can of course recruit and get people to help him within the section, he can also freely choose what to prioritize and what not to put to much weight on. I got a question for y'all what if no one wants to step up and help out with the section and lets say host game nights, who does this fall on then? The Company Commander! Everything that does not get filled by staff gets put on the Company Commanders shoulders and that adds up.Back in my day as Company Commander for Dota 2 and CS:GO ,id go from hosting a game night, to a tournament the next day and follow that up with an academy the following day. I am not going to drag this out much more but I figured that I'd share with y'all just how much a Company Commander got to do on a day to day basis and that they can go weeks if not months with only having minimal help from others.
If you would like to work or help out a gaming company feel free to contact [MENTION=49446]Daddy[/MENTION] or the games respective company commander.
As I final I want to say thank you to each one of you Company Commanders for your great work and for getting the honor of working with you
[MENTION=60930]Artega[/MENTION] - To be honest your probably the most difficult person for me to write something about but its because your always on top of things and surrounded by great members and staffing and your section is what you personally said a well oiled machine, and buddy if you ever need anything I'm just message away.
[MENTION=72906]Axle[/MENTION] - Our newest Company was created just a week ago and its Path of Exile, been pushed and brought to new life by your initiative, I'm honestly amazed by the work you have put in.
[MENTION=37458]Baum[/MENTION] - Your always on top of things and a real peoples person and great at recruiting and keeping a constant flow of new members.
[MENTION=60505]Clavat[/MENTION] - You are doing it man, keep it up, you have taken huge steps over the last couple of months and it shows, I see more and more activity in Overwatch keep it up buddy
[MENTION=34692]Synizta[/MENTION] - Who said that Starcraft 2 could not grow in Fever??? Well no matter who it was you have clearly proved them wrong.
[MENTION=55716]Niine[/MENTION] - You should be revising
Nah I'm messing around continue what your doing, I know you got a lack of staff but your pulling through even thou you don't have the largest staff and I'm proud of the work you have done as in the end my successor of the CS:GO sections
[MENTION=49729]Chaves[/MENTION] - Keep em going buddy, all I gotta say.
I would like mention all the XO's and the various staff within the games who bust there ass just as much, but it would be a bit to much.
Thank you all for the work you put in the gaming section , from Company Commanders to Game night host. To all of those who help each other in.
-
Kimenu
​
---
Game Nights:
CS:GO Game Nights
will be hosted every
Saturday at 6PM EST
.
If you want to join, please be in the
CS:GO
channels on Discord at the time.
Saturday there will be a league of legends game night hosted by @
Winterrose
.With basic times going from 8pm EST to 9pm EST (perhaps a little longer if all goes well).Game mode will be decided upon starting. It will be held in discord.
@
Juugo
is hosting a
Heroes of the Storm EU Game Night
every
first Saturday of a month, starting around 3PM UTC
.
If you are interested, you can read up
here
and be in Discord at the right time.
@
Baum
is hosting a
Heroes of the Storm US Game Night
every
Monday at 9PM EST/6PM PST to 11PM EST/8PM PST
.
If you would like to join in, let him know and be in Discord at the time. Also check out the post for it
here
!
@
Baum
is hosting a
Heroes of the Storm US Game Night
every
Thursday at 9PM EST/6PM PST to 11PM EST/8PM PST
.
If you would like to participate, then read the details
here
and be in the HotS-channels on Discord at the time.
@
August
is hosting
Overwatch Game Nights
every
Tuesday at 8:30PM EST
.
If you want to participate, let
August
or
Clavat
know and be on Discord at the time.
@
Clavat
is hosting Overwatch Game Nights every Thursday at 08:00PM EST.If you want to participate, let Clavat know and be on Discord at the time.
@
Florilucem
is hosting
StarCraft II Game Nights
every
Thursday, starting at 6PM PST
.
If you're interested, please click
here
for more information!
@
KingCatNip
is hosting
StarCraft II Game Nights
every
Friday, starting at 7:30pm PST
.
If you're interested, please click
here
for more information!
----------​
Special Occasions & Tournaments:
The
first Saturday of the month
@
Sithis
will be hosting
member meetings
at
4pm EST
on Discord.
​
Note:
If there is any changes ,or events not listed do contact any of the fever weekly staff
---
Fever Jobs!
If you're interested in any of those, you can contact the responsible people through PM on the forum or try and catch them on TS!
​
Recruiting:
You want to help out our Recruiting Teams and bring new people in? Looking to help gather more people into the clan for various games. It can add to the already busy sections,or create groups to give new or old games life.
Then contact for following for each type of game.
@
Baum
to join the
Looking For Group (LFG) or Moba
Example:Looking in general,or for mobas LoL,Smite,Dota 2,Heroes of the storm .
@
Sasori
to join the
Rpg
Example
ath of Exile,ESO,WoW
@
GamerKnoob
to join the
SURV
.
Example:H1Z1,RUST,PUBG,Conan Exiles.
@
Hoyy
to join the
FPS
.
Examples:Overwatch, Counterstrike and Battlefield.
@
Lawrence of Arabia
to join RTS
Examples:Starcraft II ,Hearthstone
Now there recruiting isnt something this always subjected to threads and being assigned to areas around the internet.
That means, you'd be part of the Recruiting Team, but wouldn't have to bump any threads with recruiting messages. Instead, you would recruit for us in the game itself (for example if you play with a random person who seems nice and fun to be around with, then invite them to play more and also to our clan). Overall, just reach out to people to grow our little community!
Game Sections:
Sometimes our gaming sections need some fresh blood and help to either start up or keep going! Such as in game recruiting . Focusing on having fun and letting anyone know what community you are apart of.Though there are always more chances to help if recruitment isnt your thing.
So, if that sounds interesting to you, contact...
@
Thundernut
,@
Kimenu
are looking for people who'd like to officially start forming a gaming section for
For Honor
, as it is a great game with a lot of potential. For further info on the state of gaming ,follow this link in case of confusion.
State of Gaming.
@
Shiva
,@
Sithis
, or
Doiri
:Seeking various hands to be apart in helping out. The types of jobs can range for Officer(2LT)and mostly to help with various aspects of the section. Also he is looking for help with planning tournaments.Any active enlisted members within game that can give feedback and keep attention high.
@
Clavat
:If you would like to recruit for our
Overwatch
community
in the game
.Also to officers and enlisted there is a thread
HERE
,that lets you know what he up for grabs.
@
Niine
:If this is your game ,contact for all your CS:GO needs and thoughts towards the section.If you see something missing or have an idea do seek this member out.
@
Synizta
:Among the battle net games, you have this lovely RTS .Having built its own group that supports it ,along with game nights. Who is to say that it cant be expanded ,and maybe have more ideas to bring even greater activity.Another good officer among others is leading this section and always looking for additional helping hands.
@
Artega
:Who is driving the Diablo 3 community through the various seasons that have seen massive amounts of activity,along with numerous members joining towards building this section.
@
Lawrence of Arabia
:Wanting to not let the other mobas take all the glory? Maybe filled with ideas or wanting to work towards giving this section a push? Do not be afraid to contact or get a hold of this officer.
----------​
Content Creators:
Would you like to keep us updated about patch-notes, new upcoming content or create guides and even whole articles all by yourself?
Then contact...
@
efgodlike
, @
Linessah
, @
Requ1em
, or @
SunKenRock
if you'd like to become a
Content Creator
in general, for
any
section you'd like! Just message one of them and talk it through with them to get started.
Right now though, they're especially looking for people interested in trying to breath life to various gaming sections across the forums.Do not let the name fool you, this type of job is fairly simple once you get the hang of it. Its about getting create for putting effort to inform the members of something about that game.
Also we have various contests to always sweeten the aspect of doing a good job in the department.
----------​
Stats Department:
[MENTION=37458]

Baum

[/MENTION]
Is also looking for a lovely Assistant Director for the stats team.Or any other for that matter for the the stats as a whole. For more questions about the type of jobs within the section message him. For those looking to know more about Assistant Director look here
Link
----------​
Social Media:
Are you an out-going person who would like to represent our clan on social media and get in contact with others?
Then consider contacting...
@
Kimenu
who is looking for new members for the
Facebook Team
!
You would have to post regularly on our facebook and follow the team's instructions to represent and promote Fever.
@
Doiri
for becoming a Streamer or Host for the
Fever Streaming Team
.
Catch some attention from people with your stream and make them interested in our community!
@
Rimeraz
if you would like to become part of the
Fever YouTube Team
.
The YouTube Team is still trying to build up at the moment and get their hands on active people who would like to upload videos of their gameplay (that may be only you playing, or also sharing some fun times that you spent in a game with your friends - for example from a gamenight). Getting about two videos per month from each teammember would be ideal of course, to have new content on our channel every week!
If you would be interested in joining the team, then please also keep in mind that you will have to follow both Youtube's and Fever's rules and guidelines regarding the content you upload.
----------
​
Event & Game Night Hosts:
If organizing a game night and keeping people entertained is a thing you'd like to do, then contact...
@
KittyMae
, if you'd be interested in becoming an Event Night Host!
That basically entails hosting any sort of gathering that doesn't involve any of our main games. For example already hosting
Cards Against Humanity
and generally things along those lines.
@
Niine
, who is looking for people to help her with hosting regular
CS:GO Game Nights
.
If you're interested in becoming a game night host for that game or got any further questions, please let her know!
@
Baum
is looking for people willing to be a Game
Night Coordinator (2LT+)
or
Game Night Hosts
for
Heroes of the Storm
.
As Coordinator you would have to take care of all the Game Night Hosts under you, and see to it that everybody does their jobs and logs the Game Nights properly.
If you would like to be a Game Night Host instead, you may host these at any time you like! Just make sure that they run smoothly and everyone behaves well. Also take note of who is attending the events, so you can report back to your Coordinator. You can of course try to think of certain themes for your Game Nights to make them more interesting - for example using heroes of a certain game only, or 'roleplaying' the characters you play as, etc.
It's all up to you to create a fun event for everyone!
@
Clavat
who is looking for someone to host
Overwatch Game Nights
regularly.
Just make sure that things run smoothly during the events and write down the names of the people who are joining in, so you can report that to your superiors.
​
---
---
Last week's winner was

Not so cold Winterrose

- please congratulate her with words in caps
This week's nominees are:
Moreus
Nomad21
Svarogia
Please vote for them here ->
05-22-2017
---
Go get your easel, paint brush, and obviously some paint and let's paint
Rimeraz's Happy Trees!
[video=youtube;DHE3g56mkUE]https://www.youtube.com/watch?v=DHE3g56mkUE[/video]
This division is currently underway on a
Search and Destroy Mission lead by Zamuraidux!
[video=youtube;GjcgXnSQkD8]https://www.youtube.com/watch?v=GjcgXnSQkD8[/video]
[MENTION=47384]Rimeraz[/MENTION] [MENTION=75491]ZamuraiDux[/MENTION]
---
This week we

Bullahorns

For the Bi-weekly spotlight.

Emmy:

How did you come up with "Bullahorns"?

BullaHorns:

When I was 11 I started PC gaming, I shared a steam account with my dad. One day he made the steam name Bull by the horns which I thought was cool. Fast forward a few years he had given me the account and I had been happily using the name. I was playing Cod Black ops 2 when I noticed my name was shortened to Bull by the hor so I immediately changed it to the name I have now BullaHorns.



Emmy:

Favorite band, song, or musical artist?


BullaHorns:

I like way too much music to have a favorite band.
My favorite song is: Italobrothers - Stamp On The Ground



Emmy:

What is your most important goal in life?


BullaHorns:

To get a job where I can live comfortably While i can still indulge my favorite hobbies.



Emmy:

What are your hobbies?


BullaHorns:

Video games, video games, and video games



Emmy:

If I gave you a free return flight to anywhere in the world right now, where would you go?

BullaHorns:

I would go to Japan

Emmy:

Neat! Japan seems like a super cool place to go! Are you an anime fan my any chance? BullaHorns: Yes, I am a big anime fan! Some of my favorites are Chobits,Elfin Lied, Mushishi, and Devil Survivor.

Emmy:

What is your fondest memory?


BullaHorns:

Playing and beating Kingdom Hearts 2, it is by far my favorite game ever.



Emmy:

What powers would you have if you were a superhero/villain? Tell me why.


BullaHorns:

I would want the power to control probability. Like within the next 5 Minutes the probability of winning a million bucks is 100%. Or the probability of making the half court basketball shot is 100%.



Emmy:

Favorite show right now?


BullaHorns:

Rick and Morty



Emmy:

Favorite outdoor activity?


BullaHorns:

Bike riding



Emmy:

What was your first game?


BullaHorns:

Mega Man X for the SNES is the earliest game I can remember.



Emmy:

What is your main game and what do you enjoy about it?


BullaHorns:

Right now my main game is Heroes of the Storm. I love it for its more simplistic approach to MOBAs while still keeping it exciting with their map based objectives.



Emmy:

Would you consider yourself a competitive gamer or are you in it more or less for the fun?


BullaHorns:

I play games mostly for fun.



Emmy:

Is there any game in particular you wish you had?


BullaHorns:

NieR:Automata



Emmy:

What brought you to Fever and how did you find us?


BullaHorns:

I was looking for a group to play games with, Most of my friends only play 2 or 3 games religiously like CS:GO, Rocket League, or Warframe. So I was looking for people who had a variety of games they could play. So I started looking on the steam forums for clans or a group that I could join and that's when I found a recruitment thread for Fever.



Emmy:

Are you enjoying the clan so far?


BullaHorns:

I am loving the clan always a good time to be had!



Emmy:

Do you have anything else to say for the members of fever?


BullaHorns:

It's been a fun almost 2 years and I hope for many more!
---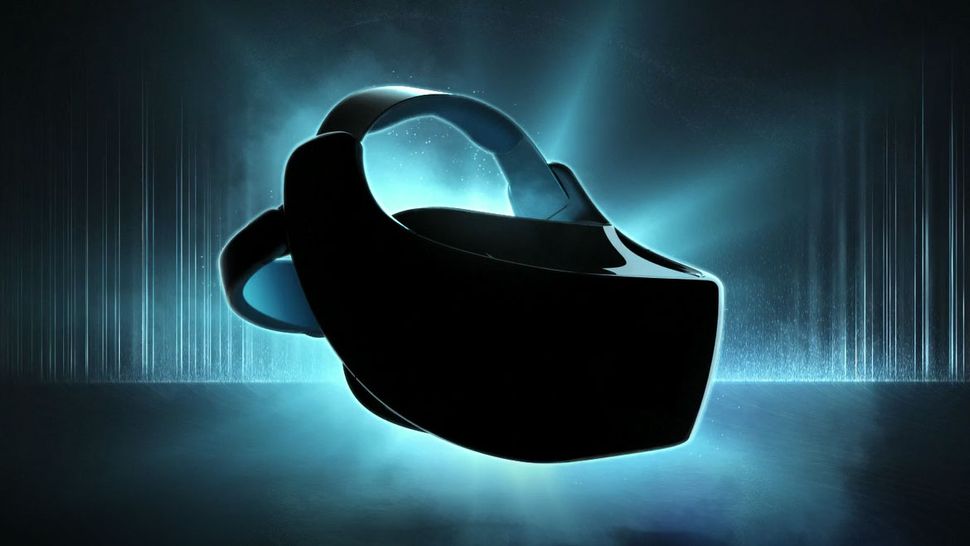 VR just took a major step forward. HTC has launched a new Vive standalone VR headset that doesn't need a phone, a PC or a cabled connection to any device.
The current HTC Vive requires the sizable headset to be tethered to a substantial PC rig – but the Taiwanese firm has now cut the cord with its more mobile Vive standalone offering.
It's a similar idea to Samsung's Gear VR and Google's Daydream View, but with one key difference. Instead of sliding your phone inside the headset, the new Vive VR viewer already has the screen, power and room-mapping smarts packed in.
This is the first standalone headset to use Google's Daydream platform, which the search giant announced would be available for phone/PC-free devices during its Google IO event.
It's due out in late 2017 – we're still waiting for a firm HTC Vive standalone release date, but it could find itself on a few people's Christmas lists.
Link
[video=youtube;IdA92qpFsJ8]https://www.youtube.com/watch?v=IdA92qpFsJ8&ytbChannel=Futurism[/video]
---
Newcomers take swipes at the top in OGN Overwatch APEX
OGN Overwatch APEX Season 3 ended the week with matches between well-established Overwatch teams dealing with challenges from newcomers with something to prove. In fact, both amateur teams, MVP Space and Mighty AOD, took a game off of both LW Blue and Lunatic-Hai but were unable to take a foothold in either series.
APEX - EnVyUs, RunAway take 3-2 victories
Team EnVyUs and RunAway emerged victorious from Tuesday's games at OGN Overwatch Apex.
Hollywood to host new esports home team
TCL Chinese Theatre has partnered with Hammers Esports to bring Overwatch, Vainglory and Clash Royale to Hollywood.
Opinion: It's OK to expect more from North America
When TSM went to Worlds in 2016, it wasn't aiming to be the second best team. Here's why it's OK to hold North America's biggest dynasty to higher expectations.
MVP Space, coming off a recent 3-0 sweep against Flash Lux, would finally be put to the test against a better team in the league, LW Blue. Early on it was clear that LW Blue's Park "Saebyeolbe" Jong-ryeol would shut Flash Lux down, showing speed and dominance over the first two maps of Nepal and Hollywood. Temple of Anubis, however, would be where MVP Space got to shine. Having already shown its prowess on Assault maps against Flash Lux, it beat LW Blue in the timebank stage with finely honed team play.
Link
Mysterious Monkeys acquires Misfits Academy EU LCS spot
German esports organization Mysterious Monkeys have acquired the Misfits Academy European League of Legends Championship Series spot, the two organizations announced on Friday morning. The deal closed for around $400,000, sources close to both organizations told ESPN.
The team will retain top laner Park "Jisu" Jin-cheol, mid laner Sofyan "CozQ" Rechchad, AD carry Florent "Yuuki" Soler, support Han "Dreams" Min-kook, and coach Petar "Unlimited" Georgiev. Jungler Milo "Pridestalker" Wehnes is expected to join Team ROCCAT, according to sources close to that player. Misfits and Team ROCCAT declined to comment on that transfer.
"When we started the process of selling the team, we spoke with many interested parties, but ultimately Mysterious Monkeys presented the most compelling overall offer, which included the intent to keep the team together as best they could," Misfits co-founder and CEO Ben Spoont told ESPN. "We are thankful to the entire Academy team and staff: Jisu, Yuuki, Dreams, Pridestalker, Cozq, Unlimited and Robin for their contributions to Misfits. Yuuki and Dreams have been with us through two successful Challenger Series runs, and while we are sad to see them leave, we stand proud of all their accomplishments! Misfits looks forward to seeing our old friends on the rift soon!"
---
A new Life Is Strange game is on its way
[video=youtube;YoVni44YBtE]https://www.youtube.com/watch?v=YoVni44YBtE[/video]
"We've been working since the release of the box version [of Life Is Strange] last year on a new Life Is Strange game with the Life is Strange team, and we can't wait to share more about this with you." The box version DONTNOD is referring to launched January 19, 2016, which would mean this sequel has been in development for roughly a year and a half. It's not much in the way of details, but it's an exciting reveal nonetheless.
This is coming alongside last year's announcement that a live-action Life Is Strange series was being developed, but we haven't heard much about that since. DONTNOD is also presumably still working on its darker action-adventure Vampyr, which is still slated to arrive sometime this year according to its website.
Link
Destiny 2 will be available exclusively through Blizzard's launcher
Blizzard boss Mike Morhaime make a surprise appearance at the Destiny 2 reveal event today to announce that the upcoming online shooter Destiny 2 will be the first non-Blizzard game integrated into the Blizzard App—formerly known as Battle.net, which we're still calling it, because who wants to call it the 'Blizzard App'?
"As Destiny fans, we were excited to learn that the sequel was coming to PC," Blizzard CEO Mike Morhaime said. "We're pleased to support Destiny 2 as the first non-Blizzard game on our platform, and we look forward to joining fellow Guardians in their fight against the Red Legion."
It's a fine distinction as a "non-Blizzard" game, since Blizzard is owned by Activision, but meaningful nonetheless: It means access to friends lists, in-game chat, and everything else you'd expect from the launcher, alongside games including Hearthstone, Heroes of the Storm, Diablo 3, and Overwatch. It's also probably safe to say that it may be the first, but it won't likely be the last.
Link
Microsoft renews Scalebound rights
Scalebound, the expected new IP of Xbox that a few months ago was canceled , could continue in development . Microsoft has renewed the rights of IP, which has experienced some moves this past month.
At the moment there has been no statement from Microsoft. However, rumors and information have run like gunpowder on the Internet. And they have done it with foundation, according to the latest information on the web Justia .
This website is dedicated to offer all kinds of data on trademarks, including their creation, cancellation and last movements. If we look closely at the latest events related to the Scalebound brand, we can see that, from October (cancellation date) until May, the movements are over. However, this May, the Scalebound brand has been active again .
Link
---
[video=youtube;d6RLbq4MfBk]https://www.youtube.com/watch?v=d6RLbq4MfBk[/video]
[video=youtube;cEu3mhSZWlo]https://www.youtube.com/watch?v=cEu3mhSZWlo[/video]
[video=youtube;hKYcDuMfi4Y]https://www.youtube.com/watch?v=hKYcDuMfi4Y[/video]
---
[video=youtube;_C5R7WeVQk0]https://www.youtube.com/watch?v=_C5R7WeVQk0&feature=youtu.be&ytbChannel=Beary%20Friendly[/video]
[video=youtube;-zF1L5bQKhI]https://www.youtube.com/watch?v=-zF1L5bQKhI&feature=youtu.be&ytbChannel=TheScreamingFedora[/video]
[video=youtube;688z-4SWxOQ]https://www.youtube.com/watch?v=688z-4SWxOQ&feature=youtu.be&ytbChannel=ProZD[/video]
[video=youtube;jcIlTsSD8QI]https://www.youtube.com/watch?v=jcIlTsSD8QI&list=PLKGPrc69m52x2m65MiFGohWgBSJaPSxFC&index=112&ytbChannel=Heroes%20of%20the%20Storm%20Moments[/video]
Back To Top
---
Thank you for reading and have a nice week!
-
Editor SunKenRock
---
​