Issue 278
Index:
(Click on any of them to be re-directed)
Announcements
Fever Events
Fever Jobs
Fever FNG
P.O.W.
Fever Flair
E-Sports
Game News
Miscellaneous
Gaming Beats
Funnies
---
Artist of the Month - March 2017 contest is still going on!
The theme is
Superhero Villains
, and the deadline is the 10th of April. You may submit any type of graphical art, regardless of size - that means, you can submit drawings, wallpapers, signatures, avatars, etc (obviously you may not steal anyone else's artwork)!
If you feel like participating with some art of your own, then please click
here
to read up on the details. Good luck to everyone
----------​
This week's Starcraft II Newsletter is out - you can give it a read

here

!
----------​
This week's Heroes of the Storm Newsletter is out - take a look at it

here

!
----------​
Diablo 3 - Season 10 Event

With Season 10 starting on the 31st March at 8 PM EST, there's of course going to be a big event!
Everyone will be gathering on TS to start sorting out groups by
no later than 7:30 PM EST, preferably 7 PM EST
, on the 31st of March. Expect a lot of people to be there as always, so better come early or sign up for groups beforehand. On a sidenote for that - if you would like to be a
class-leader for the Season 10 event
, then please take a look at this
here
and ask any questions that you might have, or sign up for it - your help would be greatly appreciated!
We hope to see you at the event, ready to roast some demons :smile:
----------​
The first "State of Fever Clan" post for Q1 of 2017 is out!
You can read up about all the changes that happened (including the extended forum downtime and the server-switch) or are planned within our community
here
~
----------​
This week in the shop: 10% off off the Fever Throw Pillow!
Make sure to check out the details on them
here
.
---
Cards Against Humanity
Game Nights are being hosted every
Friday at 8pm EST
- so just join the appropriate TeamSpeak channel once the Game Night is running!
CS:GO Game Nights
will be hosted every
Saturday at 6PM EST
.
If you want to join, please be in the
CS:GO
channels on TeamSpeak at the time.
@
Juugo
is hosting a
Heroes of the Storm EU Game Night
every
first Saturday of a month, starting around 3PM UTC
.
If you are interested, you can read up
here
and be in TeamSpeak at the right time.
@
Baum
is hosting a
Heroes of the Storm US Game Night
every
Monday at 9PM EST/6PM PST to 11PM EST/8PM PST
.
If you would like to join in, let him know and be in TeamSpeak at the time. Also check out the post for it
here
!
@
Baum
is hosting a
Heroes of the Storm US Game Night
every
Thursday at 9PM EST/6PM PST to 11PM EST/8PM PST
.
If you would like to participate, then read the details
here
and be in the HotS-channels on TeamSpeak at the time.
@
August
is hosting
Overwatch Game Nights
every
Tuesday at 8:30PM EST
.
If you want to participate, let
August
or
Clavat
know and be on TeamSpeak at the time.
@
neondevil
is hosting
Smite Game Nights
every
Saturday at 7PM GMT / 12PM PST
.
If you'd like to join, just be in the
Smite
Teamspeak channels at this time. Please read the rules for the Gamenight-Minigames
here
!
@
Florilucem
is hosting
StarCraft II Game Nights
every
Thursday, starting at 6PM PST
.
If you're interested, please click
here
for more information!
@
KingCatNip
is hosting
StarCraft II Game Nights
every
Friday, starting at 7:30pm PST
.
If you're interested, please click
here
for more information!
----------​
Special Occasions & Tournaments:
The
first Saturday of the month
@
Sithis
will be hosting
member meetings
at
4pm EST
on TeamSpeak.
​
---

If you're interested in any of those, you can contact the responsible people through PM on the forum or try and catch them on TS!
Recruiting:
You want to help out our Recruiting Teams and bring new people in?
Then contact...
@
Artega
& @
KittyMae
to join the
Looking For Group (LFG) Team
!
You'd be scouting for people, who are looking out for clans and invite them to us.
@
Baum
to join the
FPS or Survival Recruiting Team
.
In the FPS section we got games like Overwatch, Counterstrike and Battlefield to recruit for, while the Survival Section includes games like ARK: Survival Evolved, H1Z1 or Rust, etc. You'd simply be maintaining a thread for said game and keep it updated and bump it as you were assigned to.
@
Ballbuster
, @
Hemera
& @
Clavat
, if you would like to recruit for our
Overwatch
community
in the game
.
That means, you'd be part of the Recruiting Team, but wouldn't have to bump any threads with recruiting messages. Instead, you would recruit for us in the game itself (for example if you play with a random person who seems nice and fun to be around with, then invite them to play more and also to our clan). Overall, just reach out to people to grow our little community!
----------​
Game Sections:
Sometimes our gaming sections need some fresh blood and help to either start up or keep going!
So, if that sounds interesting to you, contact...
@
Thundernut
& @
Kimenu
are looking for people who'd like to officially start forming a gaming section for
For Honor
, as it is a great game with a lot of potential.
@
Baum
, who is in need of an officer (2LT+) or enlisted member (which would be supervised by him then) to take over the
Heroes of the Storm - Nexus Academy
.
You would have to host the academy at least once every two weeks for anyone who's interested. Plan out what tactics (for specific maps or enemy teams, etc) or team compositions you should cover and help players improve their gameplay and focus every week on something different. See it like an educational gamenight with coaching.
Bring in your own ideas and help your fellow players out!
@
Ballbuster
, @
Hemera
& @
Clavat
, if you'd be interested in becoming a
Squad Coordinator
for
Overwatch
.
Your job would be to organize the people who want to be placed in a competitive team, and work together with the League/Tournament Coordinators as well to run everything properly at events.
----------​
Content Creators:
Would you like to keep us updated about patch-notes, new upcoming content or create guides and even whole articles all by yourself?
Then contact...
@
efgodlike
, @
Hemera
or @
Requ1em
if you'd like to become a
Content Creator
in general, for
any
section you'd like! Just message one of them and talk it through with them to get started.
Right now though, they're especially looking for people interested in
Dungeons and Dragons
and
Path of Exile
!
----------​
Forum jobs:
Do you like being active in our forum and help our community?
Then contact...
@
PapaRussia
if you are a
2LT or higher
and want to join the
Awards Council
.
The job has everything to do with the Awards System in Fever. Daily tasks include checking Award Requests, participate in discussions about new and upcoming awards and looking for awards that need removed. After some time on the Awards Council most will pick up a weekly task as well. Such as make sure all the Service Commendation Awards are up to date or make sure the Likes Awards are given out.
@
Baum
, to be a
Heroes of the Storm Company Administrator
.
Your job would be to check the stickied posts for possibly outdated content and keep the mention- and mailing-list always updated, etc.
@
neondevil
, who is in the need of someone to become a
Smite Company Administrator
.
You'd be required to check stickied posts for possible outdated content and upkeep the mention- and mailing-list, etc. So good grammar and communication is a huge plus, just like having basic knowledge of the game itself, so you know what you're talking about.
----------​
Social Media:
Are you an out-going person who would like to represent our clan on social media and get in contact with others?
Then consider contacting...
@
Lustrum
who is looking for new members for the
Facebook Team
!
You would have to post regularly on our facebook and follow the team's instructions to represent and promote Fever.
@
Doiri
for becoming a Streamer or Host for the
Fever Streaming Team
.
Catch some attention from people with your stream and make them interested in our community!
@
Rimeraz
if you would like to become part of the
Fever Youtube Team
.
The Youtube Team is still trying to build up at the moment and get their hands on active people who would like to upload videos of their gameplay (that may be only you playing, or also sharing some fun times that you spent in a game with your friends - for example from a gamenight). Getting about two videos per month from each teammember would be ideal of course, to have new content on our channel every week!
If you would be interested in joining the team, then please also keep in mind that you will have to follow both Youtube's and Fever's rules and guidelines regarding the content you upload.
----------​
Event & Game Night Hosts:
If organizing a game night and keeping people entertained is a thing you'd like to do, then contact...
@
KittyMae
, if you'd be interested in becoming an Event Night Host!
That basically entails hosting any sort of gathering that doesn't involve any of our main games. For example already hosting
Cards Against Humanity
and generally things along those lines.
@
Niine
, who is looking for people to help her with hosting regular
CS:GO Game Nights
.
If you're interested in becoming a game night host for that game or got any further questions, please let her know!
@
Baum
is looking for people willing to be a Game
Night Coordinator (2LT+)
or
Game Night Hosts
for
Heroes of the Storm
.
As Coordinator you would have to take care of all the Game Night Hosts under you, and see to it that everybody does their jobs and logs the Game Nights properly.
If you would like to be a Game Night Host instead, you may host these at any time you like! Just make sure that they run smoothly and everyone behaves well. Also take note of who is attending the events, so you can report back to your Coordinator. You can of course try to think of certain themes for your Game Nights to make them more interesting - for example using heroes of a certain game only, or 'roleplaying' the characters you play as, etc.
It's all up to you to create a fun event for everyone!
@
Ballbuster
, @
Hemera
& @
Clavat
, who are looking for someone to host
Overwatch Game Nights
regularly.
Just make sure that things run smoothly during the events and write down the names of the people who are joining in, so you can report that to your superiors.
@
Ballbuster
, @
Hemera
& @
Clavat
, to become a
League/Tournament Coordinator
for
Overwatch
!
You'd work together with the team to start up some Leagues and Tournaments for Fever's Overwatch community, and also host them to oversee everything. Of course, also take notes of who is attending the events, so you can give out Fever Coins to each participant.
​
---
We want to officially welcome all of you to our community!
If you would like to say hello to us, then you could introduce yourself
here
- if you haven't done so yet - or directly in the sections of the games you're playing, to find people to play with right away.
We hope you will find your place and friends here in the clan - and also show yourself on our TeamSpeak regularly :smile:
[EXSIG="Mentions"] [MENTION=76515]Autismo[/MENTION] [MENTION=76464]Balasar[/MENTION] [MENTION=76524]Byrdicus[/MENTION] [MENTION=76482]DarkslayerTV[/MENTION] [MENTION=76544]defialed[/MENTION] [MENTION=46654]Dracher[/MENTION] [MENTION=76474]Draugen[/MENTION] [MENTION=76527]Durevor[/MENTION] [MENTION=76387]Eximist[/MENTION] [MENTION=76371]FightingIppo[/MENTION] [MENTION=76395]Gerr74[/MENTION] [MENTION=76407]Haiden[/MENTION] [MENTION=76513]Hakerman[/MENTION] [MENTION=76409]Kazcka[/MENTION] [MENTION=76509]kevin1987[/MENTION] [MENTION=76355]PnGLethality[/MENTION] [MENTION=50349]proteggiore[/MENTION] [MENTION=76363]RolandX_24[/MENTION] [MENTION=76444]scottag[/MENTION] [MENTION=76529]Sors[/MENTION] [MENTION=76448]Sulphur[/MENTION] [/EXSIG]
---
Last week's

winner was

mYth

- please congratulate him!
This week's POW isn't out yet, so stay tuned
---
Ranked Highlights

with

Bootygoblin
[video=youtube;C1sbre22hFg]https://www.youtube.com/watch?v=C1sbre22hFg[/video]
----------
The Howling Abyss

calls to

Rimeraz
[video=youtube;EMMkJnJU10E]https://www.youtube.com/watch?v=EMMkJnJU10E[/video]
----------
Rimeraz

is

original

(This time with commentary!)
[video=youtube;NY74K1Zf0nc]https://www.youtube.com/watch?v=NY74K1Zf0nc[/video]
----------
[exsig=Mention] [MENTION=73398]Bootygoblin[/MENTION] [MENTION=47384]Rimeraz[/MENTION] [/exsig]
---
League of Legends - New coach for Team Liquid
Team Liquid
's League of Legends team has picked up a new head coach, according to a
Tweet
from Co-CEO and owner
Steve Arhancet
: Former Cloud9 coach
Jang "Cain" Nu-ri
is the head coach of Team Liquid since March 24th. He was once considered the best bot lane in the world, together with his AD Carry
Kim "PraY" Jong-in
- who is still playing as ADC for
Longzhu Gaming
after leaving their former team
ROX Tigers
, after emerging victorious from the 2016 LoL KeSPA Cup.
Jang "Cain" Nu-ri (장누리)
​
Cain is also listed in Riot Games' player database as being signed to Team Liquid until November 20, 2017. He was previously the assistant coach for Cloud9, whom he worked with from the beginning of the 2017 Spring Split. Notably, it is not known if coach
David "DLim" Lim
is still with the team, as his name is not listed in Riot's database.
According to a comment, Team Liquid is going to great efforts to improve their performance in this split and avoid relegation, after the departure of their Mid Laner
Greyson "Goldenglue" Gilmer
(who was replaced by AD Carry
Chae "Piglet" Gwang-jin
).
Source
:
Yahoo!ESports
​
----------
CS:GO - ESL One & EPL VAC rules changed
ESL has introduced changes to its rules related to VAC banned players and will now bar players from competing in its standalone tournaments
only if the ban has happened in the past two years
. The rule, which was formerly used in lower tier ESL and ESEA competitions such as ESEA Premier, will now be added to ESL's top tier competitions: IEM, ESL One and ESL Pro League from Season 6.
The new rule will debut at IEM Sydney, and after reaching out to ESL, the tournament organizer has confirmed that the same rule will be used at future IEM and ESL One tournaments, as well as in Pro League from next season. The only exception to the rule will still be Valve-supported tournaments, such as the Majors.
This now means that players like
Joel "emilio" Mako
,
dream3r
,
Hovik "KQLY" Tovmassian
,
Gordon "Sf" Giry
and
Anil "cLy" Gülec
will get another chance to compete at the highest level of CS. Players who have been banned for match-fixing do not fall under this rule, however, and will remain suspended indefinitely.
Source
:
HLTV
​
---
The original StarCraft will be free to download and play!
Looks like Blizzard is really hell-bent on introducing one of their classics, the iconic RTS
StarCraft
to a new audience, as well as confirming plans for the
StarCraft: Remaster
(Release date being Summer 2017). Now the video game titan also plans to re-release the original StarCraft game - and this time for free!
[video=youtube;5ypU9j4w3_w]https://www.youtube.com/watch?v=5ypU9j4w3_w[/video]​
While it's not certain if it's going to be free to grab forever or only for a certain period of time, Blizzard is definitely going to slash 100% of the game's pricing and it will happen soon, later this week to be exact once the Patch 1.18 for
StarCraft: Broodwar
goes live.
So if you're planning to grab the original StarCraft once it goes free, then we suggest that you go for the
StarCraft Anthology pack
on the Blizzard shop as it already includes the base game, StarCraft, and its titular (and only) expansion, StarCraft: Brood War.
Source
:
Pacific
​
----------
Destiny 2 is confirmed
It seems like the concept of "leaked info gets confirmed days after" in video games is getting really trendy lately, as Bungie joins the list of developers to confirm leaked news by officially revealing Destiny 2!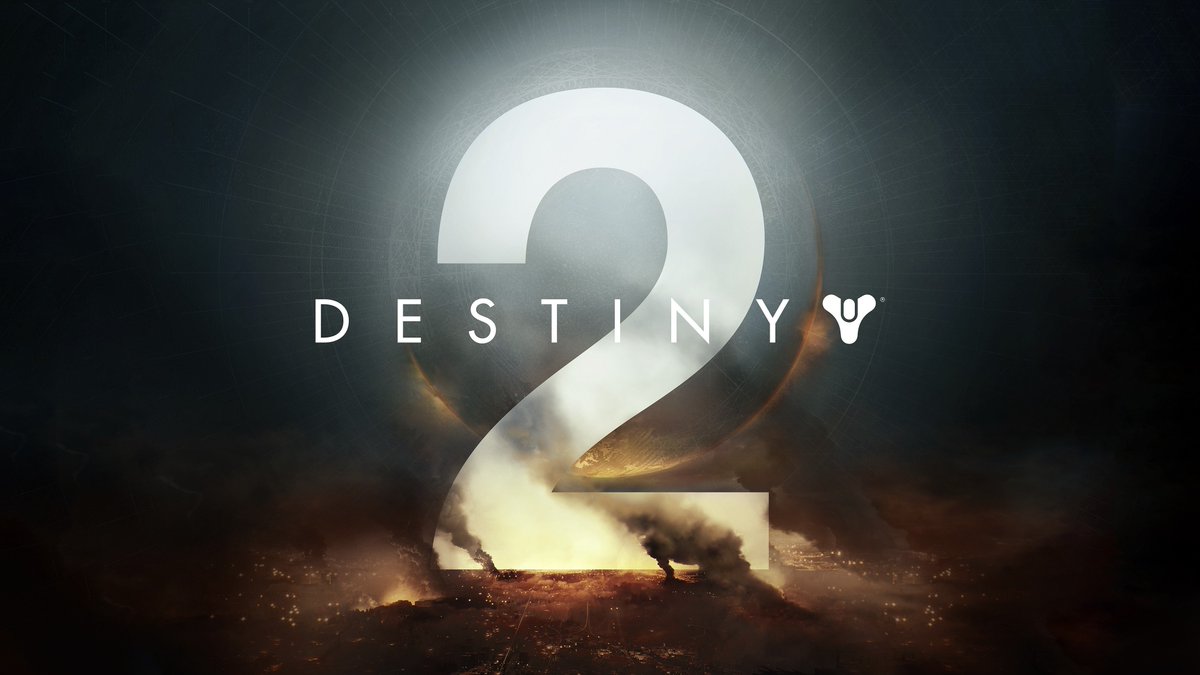 But when will it be out? What's new with Destiny 2? Are we getting more cool-looking guns? Will Peter Dinklage be back to voice the new Ghost?
Well, all of those questions will have to be answered at a later date as aside from confirming that the game does exist, both Bunge and ActiVision is yet to release more details about the upcoming Destiny sequel.
Although if you really want something to look forward to about Destiny 2, then you can keep in mind that a leaked poster, which is supposedly shipped to an Italian game retailer shows a Sept 8, 2017, release date, and some additional leaked info from Eurogamer suggest that it will enter a beta phase for the PS4 this coming June 2017.
Source
:
Pacific
​
----------
News about Hearthstone's 'Year of the Mammoth'
The Hearthstone expansion
Journey to Un'Goro
is coming in early April, bringing with it a transition from the Year of the Kraken to the Year of the Mammoth. As we explained last month, that means
The Grand Tournament
,
Blackrock Mountain
, and
The League of Explorers
are being
rotated out
of Standard, as well as a half-dozen Classic cards are being retired to Wild mode, making room for new expansions, a new Hero, and other fresh content. In the leadup to the changeover, Blizzard is holding a "Mammoth celebration" which will grant players daily rewards, including gold, card packs, and a Golden Volcanosaur, just for logging in.
For doing nothing more than showing up, you get:
March 29: 50 gold
March 30: Mean Streets of Gadgetzan card pack
March 31: 100 Dust
April 1: Whispers of the Old Gods card pack
April 2: Journey to Un'Goro card pack
April 3: 50 gold
April 4: Journey to Un'Goro card pack
April 5: The Golden Volcanosaur. Just look at that thing!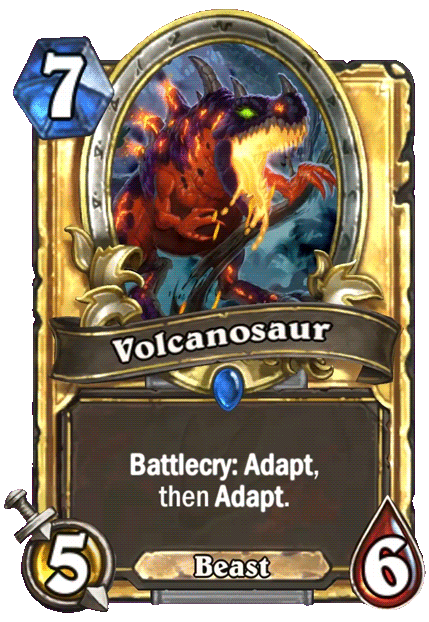 March 29 will also see the beginning of the second Year of the Mammoth-themed Tavern Brawl, with another Journey to Un'Goro card pack on the table for achieving victory. The previous Mammonth-themed Brawl, Decorating Stormwind, had players attacking the AI-controlled city of Stormwind in order to decorate it for the upcoming Year of the Mammoth celebrations.
Source
:
PCGamer
​
----------
Months Later, OneShot Gets A New Ending
In
OneShot
, the main character knows about you, the player, and the two of you form a bond that's really friggin' sweet. It's a very meta game, full of puzzles that sometimes escape the bounds of the game world entirely. Case in point: a puzzle that was, for months, the one thing players couldn't figure out.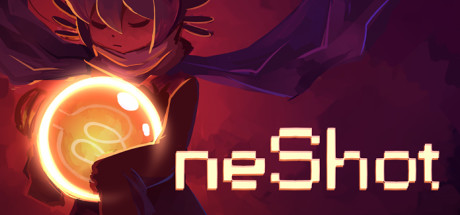 First, the short version: OneShot just got a new update. It contains an entire new path through the game that results in a new ending. It's meta and weird and awesome. This update, though, has a story behind it, a tale that's weaved its way into the fiber of the game as well as the game's community. But in order to tell it, there's gonna be
some spoilers ahead
!
Previously, when you finished OneShot once, you received a note from somebody known as "The Author" saying you could repeat the game as much as you want, because he believed he could change something with your help, but it would take a while. On subsequent playthroughs, you would then come across a large countdown clock over a locked door.
Players couldn't figure out what to do with it. Just for good measure, they datamined the crap out of the game, but they couldn't find anything. That - said a developer named Gir - was by design. "The only real defense against datamining is to have no data to mine," they explained, simultaneously dunking on every person who's ever tried to open their metaphorical Christmas presents early.
Eventually everyone settled on the idea that some kind of update was coming. Months later, it turns out they were right!
After a small patch last week that changed some dialogue and paved the way, the big
Solstice update
finally dropped. If you download the patch, a written note from The Author appears in your IRL computer's documents folder. In it, he claims he can change the ending if you go through the door and start a new playthrough. You can then find an entire new plot-line and ending to the game. It's pretty nuts, much like the rest of OneShot.
Source
:
Kotaku
​
----------
New Trailer for 'Shiness: The Lightning Kingdom'
In a stunning new musical trailer,
Focus Home Interactive
has announced the release date for their upcoming anime-style indie RPG
Shiness: The Lightning Kingdom
. The trailer shows off Shiness ' magical, expansive environments, funky cel-shaded characters and wistful, evocative soundtrack, as well as the release date: Apr. 18.
[video=youtube;ps5Ah9guXmE]https://www.youtube.com/watch?v=ps5Ah9guXmE[/video]​
Shiness is set in the middle of a war between multiple kingdoms on what are known as the Celestial Islands, caused by the planet Mahera's breakup. You play as Chado and his companions. This conflict may be brought to a peaceful outcome through Chado's ability to communicate with a mysterious magical spirit known as the "Shiness."
Gameplay involves dynamic combos that mix magic spells and talents with combos, parries and blocks. Both your physical and magic skills can be developed throughout the game. Quests and side-quests give players the ability to develop their characters, as well as their reputations within the game world.
PC pre-orders for
Shiness: The Lightning Kingdom
are now open at 15% off and can be purchased via Steam
here
. Pre-order purchases include the official Shiness manga as well as the original soundtrack.
Source
:
iDigitalTimes
​
---
Skydance Interactive is hiring a Multiplayer Level Designer
Location:
Marina Del Rey, California
Job Description:
Does designing fun, balanced multiplayer arenas sound like your idea of a good time? Are you skilled at crafting spaces that highlight fun mechanics and coordinated teamwork? Do you enjoy the fast pace of classics like Unreal Tournament and Quake? Want to develop a game that you'd play even if you weren't working on it? Skydance Interactive is looking for an experienced level designer to join the PWND team!
Responsibilities:
Create fun multiplayer levels that take advantage of competitive FPS mechanics.
Establish and follow level design pipelines from paper design through implementation.
Use metrics and telemetry to fine tune the player experience.
Collaborate with concept and environment artists to make visually striking spaces.
Conspire with systems designers and engineers to improve gameplay in your levels.
Requirements:
Passion for playing and designing competitive multiplayer shooters.
At least four years of game development experience across two or more shipped titles as a level designer.
Demonstrated proficiency with one or more current 3D game engines.
Demonstrated expertise with level scripting, preferably tools like Blueprint.
Ability to work and contribute effectively and collaboratively in a team environment, but successful working on your own with clear direction.
Solid problem solving and critical thinking skills.
Pluses:
A regular player of competitive FPS games.
Level design work on a shipped competitive multiplayer game.
Background or experience in art (texturing, modeling, lighting).
Experience with both PC and console game development.
Experience with UE3 or UE4 on a shipped game.
Experience with UE4 Blueprints and UMG.
Interested?

Apply now

!
Source
:
Gamasutra
​
----------
Intel Optane Memory looks to speed up your slow hard drive
Earlier this month, Intel launched first SSD with 3D XPoint Technology, the Optane SSD DC P4800X. Boasting incredible performance at low queue depths with high endurance, it's targeted squarely at enterprise users first, with a price to match—$1,520 for a 375GB PCIe AIC or U.2 drive. In what will be a multiphase rollout of XPoint, the next product to hit retail, and the first mass availability option, is Optane Memory.
The name is a bit misleading, but the idea is to have an intelligent SSD cache that will help improve system performance, and it will do so whether you're using a pokey old 5400RPM HDD or a faster SATA SSD.
To put things bluntly, you can currently buy a 1TB 5400RPM hard drive for about $40-$50 (for a laptop or desktop drive). Now tack on $44 for the 16GB Optane Memory and we're talking about $90 or so for a hard drive plus SSD cache. Alternatively, you could buy a 240GB SATA SSD for $80, or get the 480GB model for $130. And the great thing about going with a larger capacity SSD is that your storage performance will always be 'fast' (relative to a hard drive). I've been steering people toward 240GB and even 480GB SSDs for several years now, and I can't see any reason to go back to recommending a hard drive as your boot disk—it's just a painful experience IMO.
Intel argues that 240GB isn't a lot of capacity, so if you have a lot of images, videos, etc. taking up space you'd need a secondary HDD regardless, and that's true. And while some users get confused by having two storage devices, it can be said that anyone that can't figure out how to use two drives these days is likely the type of person that's also not storing more than 100GB of data. Anyway, Optane Memory is supposed to be this crossover where a user can get both capacity and performance at a reasonable price.
Source
:
PCGamer (Read for much more detail)
​
----------
$70 portable hard drive lets you store 2TB of files or PS4/Xbox One games
Whether you need to be better about backing up your computer, or are just so excited that the PS4 finally has external hard drive support, you can get a
2TB Seagate Backup Plus external drive
for $70 today, which is about as low as 2TB drives get these days.
Seagate had a spotty reputation a few years ago, but it seems like they've cleaned up their act; this model is the current Wirecutter recommendation, and is has a
stellar Amazon review
average from over 11,000 customers.
Source
:
KnowTechie
​
---
[video=youtube;OI6Q_Zg6yiQ]https://www.youtube.com/watch?v=OI6Q_Zg6yiQ[/video]
[video=youtube;6fIEcb3p_4U]https://www.youtube.com/watch?v=6fIEcb3p_4U[/video]
[video=youtube;qROK6xQzVyQ]https://www.youtube.com/watch?v=qROK6xQzVyQ[/video]
[video=youtube;ZFHPJdG0BS0]https://www.youtube.com/watch?v=ZFHPJdG0BS0[/video]
[video=youtube;GJ5jSLYnamg]https://www.youtube.com/watch?v=GJ5jSLYnamg[/video]
[video=youtube;E2lRHjToqEY]https://www.youtube.com/watch?v=E2lRHjToqEY[/video]
[video=youtube;s9sVUqOhcPU]https://www.youtube.com/watch?v=s9sVUqOhcPU[/video]
[video=youtube;flOj6BLG3II]https://www.youtube.com/watch?v=flOj6BLG3II[/video]
---
[video=youtube;_7iRzCTqdtw]https://www.youtube.com/watch?v=_7iRzCTqdtw[/video]
(A masterpiece)
Back To Top
---
Thank you for reading and have a nice week!
-
The Fever Weekly Team
---
​