Issue 277
Index:
(Click on any of them to be re-directed)
Announcements
Fever Events
Fever Jobs
P.O.W.
Fever Flair
Game News
Miscellaneous
Gaming Beats
Game Review
Funnies
---
Diablo 3 - Season 10 Event

With Season 10 starting on the 31st March at 8 PM EST, there's of course going to be a big event!
Everyone will be gathering on TS to start sorting out groups by
no later than 7:30 PM EST, preferably 7 PM EST
, on the 31st of March. Expect a lot of people to be there as always, so better come early or sign up for groups beforehand. On a sidenote for that - if you would like to be a
class-leader for the Season 10 event
, then please take a look at this
here
and ask any questions that you might have, or sign up for it - your help would be greatly appreciated!
We hope to see you at the event, ready to roast some demons :smile:
----------​
The March 2017 Donation Contest is still going!
There has been a one-week rollback because of the last troubles with the forum database, so the original thread posted for it is gone - however, it will be reposted soon, and the contest itself is still running until the end of april!
The goal is
400$
and has three prizes that all of the donators will have a chance to win: The
Total War Grand Master Collection
,
Fallout 4
and
Keep Talking and Nobody Explodes
!
Keep an eye out for the donation contest thread in the forum with more details, as soon as it has been reposted :smile:
----------​
This week (still) in the shop: 10% off on all of the Laptop Sleeves!
They are available in different sizes (13'' and 15'') and in different colors (
Black
and
White
), so make sure to check the shop for details on them here:
---
Game Nights:
Cards Against Humanity
Game Nights are being hosted every
Friday at 8pm EST
- so just join the appropriate TeamSpeak channel once the Game Night is running!
CS:GO Game Nights
will be hosted every
Saturday at 6PM EST
.
If you want to join, please be in the
CS:GO
channels on TeamSpeak at the time.
@
slyxsoy
will be hosting
Guild Wars 2 Events
every
Tuesday at 6:30PM PST
.
If you want to participate, please send her a PM on the forums or be in the
Guild Wars 2
channels on TeamSpeak at the time.
@
Towellee
is hosting a
HotS Game Night
every
Monday at 8PM to 11PM EST
.
If you would like to join in, let him know and be TeamSpeak at the time!
He also provided us with some details:
Monday's game night will be played in custom with the generic 5v5 matches + Spectators. Each match will consist of different drafting variants such as; All Random, All "specific roles" (ex. Specialists), Classic 5v5 with or without draft (depending on hero pool) along with any scenarios I can think of off the top of my head.
@
neondevil
is hosting
Smite Game Nights
every
Saturday at 7PM GMT / 12PM PST
.
If you'd like to join, just be in the
Smite
Teamspeak channels at this time. Please read the rules for the Gamenight-Minigames
here
!
@
Florilucem
is hosting
StarCraft II Game Nights
every
every Thursday, starting at 6PM PST
.
If you're interested, please click
here
for more information!
@
KingCatNip
is hosting
StarCraft II Game Nights
every
every Friday, starting at 7:30pm PST
.
If you're interested, please click
here
for more information!
----------​
Special Occasions & Tournaments:
The
first Saturday of the month
@
Sithis
will be hosting
member meetings
at
4pm EST
on TeamSpeak.
​
---
If you're interested in any of those, you can contact the responsible people through PM on the forum or try and catch them on TS!
Recruiting:
You want to help out our Recruiting Teams and bring new people in?
Then contact...
@
Artega
& @
KittyMae
to join the
Looking For Group (LFG) Team
!
You'd be scouting for people, who are looking out for clans and invite them to us.
@
Raphael
, @
KittyMae
, @
The Rev
& @
Niine
, because they need a new Coordinator for the
FPS Recruiting Team
. Keep in mind that you need to be an
officer (at least 2LT)
to grab this job - and make sure to click
here
for more information!
----------​
Game Sections:
Sometimes our gaming sections need some fresh blood and help to either start up or keep going!
So, if that sounds interesting to you, contact...
@
Thundernut
& @
Kimenu
are looking for people who'd like to officially start forming a gaming section for
For Honor
, as it is a great game with a lot of potential.
@
Flux
, who is in need of someone to take over the
Heroes of the Storm - Nexus Academy
.
You would have to host the academy at least once every two weeks for anyone who's interested. Plan out what tactics (for specific maps or enemy teams, etc) or team compositions you should cover and help players improve their gameplay and focus every week on something different. See it like an educational gamenight with coaching.
Bring in your own ideas and help your fellow players out!
@
Ballbuster
, who is on the lookout for more officers to help out the
Overwatch Company
.
----------​
Content Creators:
Would you like to keep us updated about patch-notes, new upcoming content or create guides and even whole articles all by yourself?
Then contact...
@
efgodlike
, @
Hemera
or @
Requ1em
if you'd like to become a
Content Creator
in general, for
any
section you'd like! Just message one of them and talk it through with them to get started.
Right now though, they're especially looking for people interested in
Dungeons and Dragons
and
Path of Exile
!
----------​
Forum jobs:
Do you like being active in our forum and help our community?
Then contact...
@
neondevil
, who is in the need of someone to become a
Smite Company Administraor
.
You'd be required to check stickied posts for possible outdated content and upkeep the mention- and mailing-list, etc. So good grammar and communication is a huge plus, just like having basic knowledge of the game itself, so you know what you're talking about.
----------​
Social Media:
Are you an out-going person who would like to represent our clan on social media and get in contact with others?
Then consider contacting...
@
Lustrum
who is looking for two new members for the
Facebook Team
!
You would have to post regularly on our facebook and follow the team's instructions to represent and promote Fever.
@
Doiri
for becoming a Streamer or Host for the
Fever Streaming Team
.
Catch some attention from people with your stream and make them interested in our community!
@
Rimeraz
if you would like to become part of the
Fever Youtube Team
.
The Youtube Team is still trying to build up at the moment and get their hands on active people who would like to upload videos of their gameplay (that may be only you playing, or also sharing some fun times that you spent in a game with your friends - for example from a gamenight). Getting about two videos per month from each teammember would be ideal of course, to have new content on our channel every week!
If you would be interested in joining the team, then please also keep in mind that you will have to follow both Youtube's and Fever's rules and guidelines regarding the content you upload.
----------​
Game Night Hosts:
If organizing a game night and keeping people entertained is a thing you'd like to do, then contact...
@
KittyMae
, if you'd be interested in becoming an Event Night Host!
That basically entails hosting any sort of gathering that doesn't involve any of our main games. For example already hosting
Cards Against Humanity
and generally things along those lines.
@
Niine
, who is looking for people to help her with hosting regular
CS:GO Game Nights
.
If you're interested in becoming a game night host for that game or got any further questions, please let her know!
@
slyxsoy
to help her with the
Guild Wars 2 Game Nights
.
For more information click
here
!
​
---
Last week's

winner was

mYth

- please congratulate him!
No nominees this week due to the forum downtime though.
---
Fresh

Diablo III "Wall Of Honor" Banner

Brought To You By @

Rimeraz
----------
Classic Swag Time

With Agni By @

kratmaster
[video=youtube_share;9eKzLeVQohY]https://youtu.be/9eKzLeVQohY[/video]
[exsig=Mention] [MENTION=47384]Rimeraz[/MENTION] [MENTION=28242]kratmaster[/MENTION] [/exsig]
---
Battlefield 1 Easter Egg
A new
Battlefield 1
Easter egg, this one introduced as part of the recent
They Shall Not Pass
expansion, treats players to the sort of sight you wouldn't normally expect from a First World War battlefield: The floating house from the Disney animated film
Up
.
It's not an exact match - instead of being raised by thousands of normal-sized balloons, this one is borne aloft by three giant ones bearing the colors of the French Tricolore - but it's the obvious pop culture reference, and so that's what we're going with.
As YouTube guy
Jackfrags
explains, you first have to find three hidden bottles of wine on the
Verdun Heights
map, and shoot them all. It's a terrible waste of fine french wine, but war is hell, as they say. After that, find (and - naturally - shoot) three rooftop weather vanes with roosters on them.
Having done that, turn your eyes to the south and soon you'll notice three giant balloons climbing into the sky, carrying a house up with them. The contraption floats across the sky for awhile before sinking beneath the horizon to the east. The full significance of the easter egg isn't known - as Jackfrags says, it could be simply that one of the designers is a fan of the film - but it's a cute little thing, and nicely balances challenge with accessibility.
And as
Kotaku
points out, it's also a handy distraction: Dazzle 'em with reminiscences of a classic Disney tale of love, loss and dreams, and then put two in their heads while they're not paying attention.
[video=youtube_share;d8do-bC26jQ]https://youtu.be/d8do-bC26jQ[/video]​
Source
:
PCGamer
​
----------
Tera Coming to PS4 and Xbox One
The famed free-to-play MMORPG
Tera
- which was developed by Korean Studio
Bluehole
, and was later released in the US on PC in May of 2012 - is making moves to the consoles sometime in 2017.
"The past five years of TERA have been fantastic," said
En Masse Entertainment CEO Sam Kim
. "We have an amazing and ever-growing player base on PC and we can't wait to share TERA with a brand new audience on consoles. Everyone at En Masse Entertainment and Bluehole is putting an incredible amount of effort into making sure that console players have the best TERA experience possible, and can enjoy the wide range of content the game has to offer."
As of right now,
sign-ups are available on the En Masse site
just by picking which console you prefer.
Source
:
KumaZokuEntertainment
​
----------
Warhammer 40,000: Eternal Crusade gets a free-to-play tier
If in case you haven't tried out
Warhammer 40,000: Eternal Crusade
, now would be your best chance to do so as Bandai Namco Entertainment, publisher of the MMO third-person shooter spinoff, opened up a "free version" of the game title.
Well, "free-to-play" isn't
quite
the right term, and it's clearly one Bandai Namco is hopeful to avoid: there's a free version, which slows down progress and gives you access to one class.
The game's free version will come with a couple of limitations such as being only limited to play only one of the five available character classes, and a much slower character progression compared to when you upgrade to the full version - which would cost you 20,000 Rogue Credits, the game's digital currency, which is about USD 20.00, almost the same as buying the game's Squadron Edition.
In any case, it's available on Steam right now so if you had any inclination to play the game there's now no excuse!
Source
:
PCGamer
,
Pacific
​
----------
Necromancer and Inquisitor coming to Grim Dawn
Back in December,
Grim Dawn
developer
Crate Entertainment
announced that two new classes would be coming to the game in an expansion scheduled for release later this year. The first, the
Inquisitor
- and elemental master - was revealed as part of the initial announcement, while the second was unveiled today as the dreaded
Necromancer
.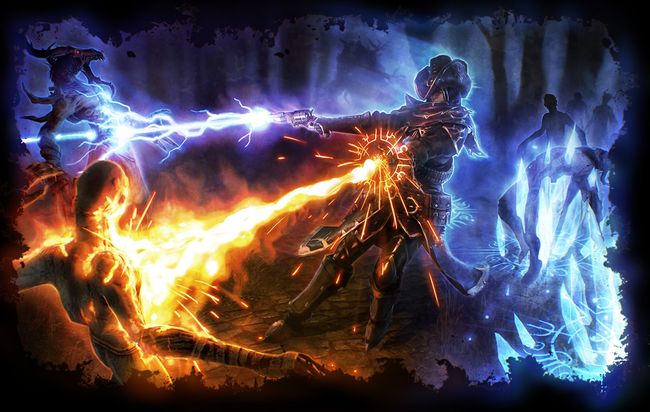 The Inquisitor
​
The details are still being nailed down, but Crate said the class will excel at the use of
Aether and Vitality magic
. "Drain Essence" will allow necromancers to siphon the life force of enemies to restore their own, and of course they'll also be able to raise skeletons - and possibly more powerful minions at higher levels - to do their bidding. Despite their focus on magic, Necromancers will also be capable in physical confrontations, particularly when taking advantage of powers like "Necrotic Edge", which makes every wound just a little bit more disgusting.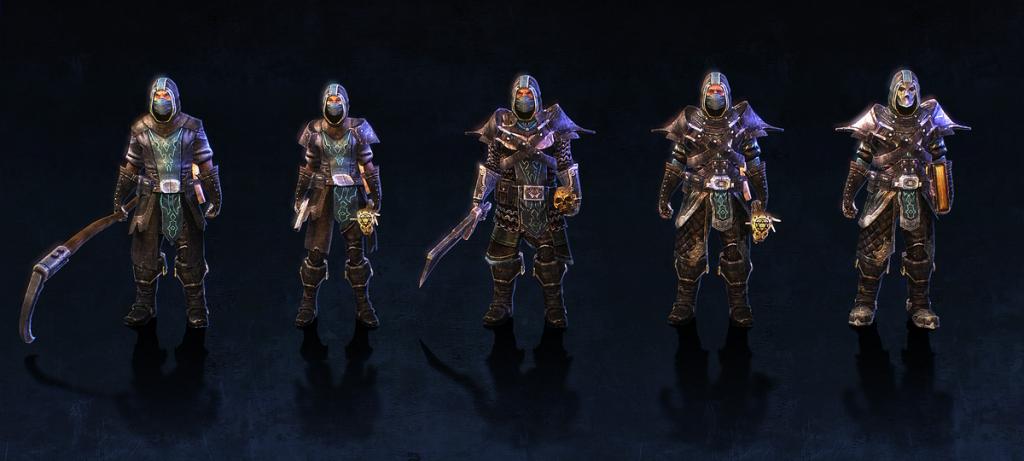 Concept-art for the Necromancer
​
Necromancers seem to be all the rage these days: Blizzard recently offered a closer look at the revamped Diablo 2 Necro that it's working to bring to Diablo 3. A release date for Grim Dawn's take on the class hasn't been announced, but Crate said more will be revealed (about the expansion, not necessarily the Necromancer) in the next developer update on April 3.
Source
:
PCGamer
​
---
Sony plans to halt production of the PlayStation 3 soon (apparently)
10 years and more than 80 million units later, multi-consumer product manufacturer
Sony
is now reported to finally pull the plug on the production of the PlayStation 3, this according to the Japanese gaming website,
GamesTalk
.
It is rather surprising to know that Sony is still producing PS3 units, knowing how popular the PS4 and its new iterations have become ever since the initial release back in 2013, although it can be noted that the PS3, despite initially trailing behind the Xbox 360, did become home to some of the most iconic gaming titles such as Bioshock, Skyrim, Red Dead Redemption, and Dark Souls, which are game titles that are still played even as of today.
The PlayStation 3 received a lot of negative critique during its initial release, with some publications even branding as one of the biggest tech screwups of the time before redeeming itself with the release of the Slim and Super Slim models. The home console was first released back in Nov 2006 and will see its end sometime this March 2017 lasting 10 years and 3 months in total. Halting the PS3 production would also mean the gradual cease of provided support for the console by Sony, which would mostly include online services.
Source
:
Pacific
​
----------
At first, Nintendo couldn't agree on how to depict Zelda in Breath of the Wild
The Legend of Zelda has legacy, and every entry in the series is a chance to embrace or refute that tradition. Nintendo's considerations on how to do away with conventions even trickled down to established characters, such as Zelda herself.

A few days ago, Nintendo released a 3-part series on the making of Breath of the Wild in which they discuss how the game started, how they developed the open world, and how they decided to write certain characters. According to Nintendo, the most "difficult" character to define "by far" was Zelda herself.
According to art director Satoru Takizawa, they were so worried about getting Zelda's depiction just right, that they kept refining her look until the end of development - which defenitely paid off.​
[video=youtube;T3CsGbtifZI]https://www.youtube.com/watch?v=T3CsGbtifZI[/video]
----------
Overwatch's Reinhardt will take you on a trip
Overwatch knight in bulletproof armor Reinhardt loves roadtrips. He even loves taking his nominal enemies on them with him. It was recently discovered that, given the exact right timing, his Charge ability will do a lot more than send the both of you careening off the edge of the world.
While getting knocked so hard that you end up in the enemy spawn room is definitely an amusing bug, it's also one that's actually disruptive and detrimental to gameplay -- unlike, say,
Mercy's angel wings bug
that's really just cosmetic. It'll hopefully be addressed soon, as while spawning in the enemy camp is bad enough, getting to skip Overwatch's respawn cooldown is also rather gamebreaking. So while there hasn't been any Blizzard dev response, it's surely going to follow soon.
Source
:
PVPLive
​
---
[video=youtube;Sq1q0ZvojPA]https://www.youtube.com/watch?v=Sq1q0ZvojPA[/video]
[video=youtube;yKdfXtBYdHY]https://www.youtube.com/watch?v=yKdfXtBYdHY[/video]
[video=youtube;IlTbTUm0Qsc]https://www.youtube.com/watch?v=IlTbTUm0Qsc[/video]
---

----------
THIS GAME WAS PLAYED ON:
- ASUS MB SLI / Windows 10 Home Premium 64-bit OS​
- ASUS Splendid 28' Widescreen 0ms 1080P HDMI Monitor​
- Intel Core i7 3770 @ 3.40GHz - Ivy Bridge 22nm Technology​
- PNY 16.0GB Dual-Channel DDR3 RAM @ 798MHz (Overclocked)​
- Razer Deathstalker / Corsair K70 Vengeance Keyboard - Cherry MX​
- Razer Taipan / Razer Naga Hex Mice​
- Steel Series ARCTIS 5 - True 7.1 Headset​
----------
SUMMARY:
"PALADINS IS A SOLID TEAM SHOOTER THAT STANDS STRONG - BACKED BY CONSISTENT FRESH CONTENT & UPDATES!"
Paladins is an evolving team shooter that developer HI-REZ continues to polish and perfect. While still classified as a BETA, I felt that it was time to do a review considering Season One has begun and the obvious commitment that the developers have to the game, along with the solid player base that supports it.

With high frame rates, smooth game play experience, consistent patches and content additions - it feels strange calling Paladins a BETA when AAA titles like Call Of Duty are essentially following suit and releasing a game that is technically incomplete or "under construction" and possesses a similar business model in terms of micro-transactions and cosmetic customizations. The difference is, one is free to play and the other is $59.99 plus Season Pass costs.

But now, business jargon aside, let's get in the action and join the champions of the realm!​
----------
[video=youtube_share;WKm5p9uGyew]https://youtu.be/WKm5p9uGyew[/video]
----------
THE GAMEPLAY EXPERIENCE:
Paladins continues to evolve as time passes with patches that have now added a deep card system that allows you to build out your champion in different ways that can be for specific game modes or competitive play - (
especially since season one is in full swing
) - or simply to augment your preferred playstyle with a specific champion.
With game modes like
Siege
and
Payload
, having a solid team collaboration is critical to complete objectives. This will feel very familiar and at home for players with experience in tons of games that are not FPS in nature.
In terms of the champion customization system, I can't say I am a big fan. Having to purchase individual pieces of an outfit seems excessive, and many of the skins just don't hold the swagger like they do in games like
League Of Legends
and
SMITE
. But earning daily log in bonuses is a huge plus that HI-REZ brought over from SMITE and it's a great business model that keeps me coming back.
As the game continues to gain momentum, more champions are being released at a faster rate and the depth of the game is continuing to increase with every patch that releases. Novice and veteran team shooter players be welcome, this game is a solid experience worth playing and investing in!​
----------
STRONG POINTS OF THE GAME:
- Fresh & clean graphics with high frame rates.​
- Lush HUD & easy to navigate menus.​
- Consistent content additions & updates.​
----------
WEAK POINTS OF THE GAME:
- Customization purchases are excessive & lack swagger.​
- Limited map pool.​
- Replay value is solid with friends but lacks during solo experience.​
----------
THE FINAL WORD:
GRAPHICS / ART DESIGN:
USER INTERFACE / HUD / OVERALL VISUAL PRESENTATION:
AUDIO / SOUND MECHANICS:
GAME HANDLING & OVERALL OPERATION MECHANICS:
FRAMES PER SECOND (FPS) & OVERALL OPTIMIZATION (BASED ON MY RIG SPECIFICATIONS!):
FINAL OVERALL RATING:
---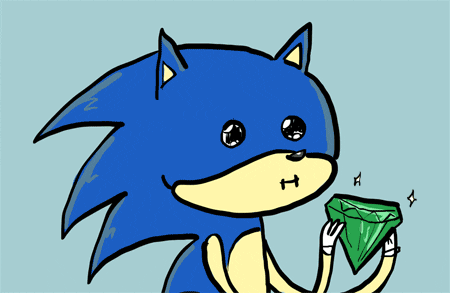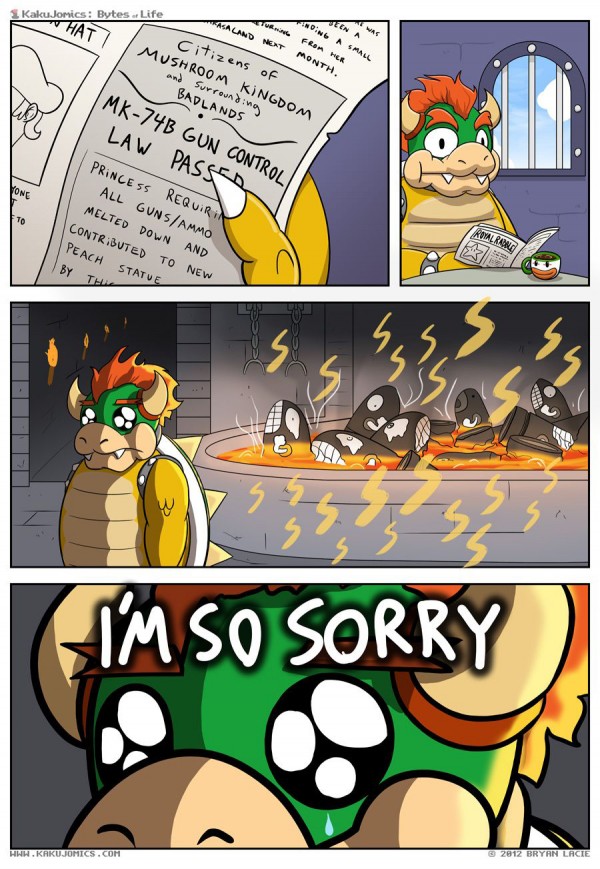 [video=youtube;LFGiQpun0b0]https://www.youtube.com/watch?v=LFGiQpun0b0[/video]
[video=youtube;_Jv1MU0ig6M]https://www.youtube.com/watch?v=_Jv1MU0ig6M[/video]
Back To Top
---
Thank you for reading and have a nice week!
-
The Fever Weekly Team
---
​