Issue 272
Index:
(Click on any of them to be re-directed)
Announcements
Fever FNG
Inside Fever
P.O.W.
Fever Flair
Tech News
Gaming Beats
Game Review
Funnies
---
Fever is going to host a 24h Charity Livestream on the 14th February!
Tune in on
Valentine's Day
and watch our streamers play in the name of charity for the
St. Jude Children's Research Hospital
- just click
here
to get to Fever's Twitch.
Also, as a incentive to people who stream during this event for us, your name will be added into a hat and we will be raffling off a $20 steam credit card. So please message @
Doiri
and check
here
for details, if you would like to stream for us as well!
----------​
This week in the shop: 10% off on the Fever Coffee Cups!
It's available in
White/Green
and
White/Yellow
, so make sure to check the shop for details on it
here
.
----------​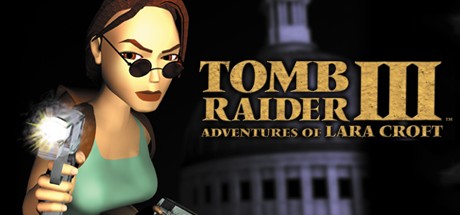 This week's auction is for the game called

Tomb Raider III

!
The starting bid is
700 coins
- so hurry up to join in, if you're interested! Just click
here
for more information.
---
We want to officially welcome all of you to our community!
If you would like to say hello to us, then you could introduce yourself
here
or directly in the sections of the games you're playing, to find people to play with right away.
Hopefully you will enjoy your time here - and also show yourself on our TeamSpeak regularly :smile:
[TR]
[EXSIG="Mentions"] [MENTION=75614]Doogal[/MENTION] [MENTION=75472]EimisM[/MENTION] [MENTION=75550]gamerayush[/MENTION] [MENTION=75339]Invicta[/MENTION] [MENTION=75492]kabiya[/MENTION] [MENTION=75515]Kazik[/MENTION] [MENTION=75473]Managot[/MENTION] [MENTION=75636]Mikillamos[/MENTION] [MENTION=75518]mYth[/MENTION] [MENTION=75464]nessamonsta[/MENTION] [MENTION=75597]Nubbs[/MENTION] [MENTION=75490]Onegamershow[/MENTION] [MENTION=75563]Phantasia[/MENTION] [MENTION=73444]Rengi[/MENTION] [MENTION=75619]SHIKARI2210[/MENTION] [MENTION=75491]ZamuraiDux[/MENTION] [/EXSIG]
---
Fever Jobs!
If you're interested in any of those, you can contact the responsible people through PM on the forum or try and catch them on TS!
​
Recruiting:
You want to help out our Recruiting Teams and bring new people in?
Then contact...
@
Vex
& @
KittyMae
to join the
Looking For Group (LFG) Team
!
You'd be scouting for people, who are looking out for clans and invite them to us.
----------​
Game Sections:
Sometimes our gaming sections need some fresh blood and help to either start up or keep going!
So, if that sounds interesting to you, contact...
@
Flux
, who is in need of someone to take over the
Heroes of the Storm - Nexus Academy
.
You would have to host the academy at least once every two weeks for anyone who's interested. Plan out what tactics (for specific maps or enemy teams, etc) or team compositions you should cover and help players improve their gameplay and focus every week on something different. See it like an educational gamenight with coaching.
Bring in your own ideas and help your fellow players out!
@
DurandaL
, who is on the lookout for more officers to help out the
Overwatch Company
.
----------​
Forum jobs:
Do you like being active in our forum and help our community?
Then contact...
@
SunKenRock
to join the
Greeting Team
.
Go through the newly accepted applications every day and shoot them a greeting message to get them started, get in touch with them and overall make them feel welcome in the clan!
----------​
Content Creators:
Would you like to keep us updated about patch-notes, new upcoming content or create guides and even whole articles all by yourself?
Then contact...
@
efgodlike
, @
Remmy
or @
Hemera
if you'd like to become a
Content Creator
in general, for
any
section you'd like! Just message one of them and talk it through with them to get started.
Right now though, they're especially looking for people interested in
Dungeons and Dragons
and
Path of Exile
!
----------​
Social Media:
Are you an out-going person who would like to represent our clan on social media and get in contact with others?
Then consider contacting...
@
Lustrum
who is looking for two new members for the
Facebook Team
!
You would have to post regularly on our facebook and follow the team's instructions to represent and promote Fever.
@
Doiri
for becoming a Streamer or Host for the
Fever Streaming Team
.
Catch some attention from people with your stream and make them interested in our community!
----------​
Game Night Hosts:
If organizing a game night and keeping people entertained is a thing you'd like to do, then contact...
@
KittyMae
, if you'd be interested in becoming an Event Night Host!
That basically entails hosting any sort of gathering that doesn't involve any of our main games. For example already hosting
Cards Against Humanity
and generally things along those lines.
@
Niine
, who is trying to start up
CS:GO Game Nights
.
If you're interested, please head over to the CS:GO section and give her some suggestions
here
!
@
slyxsoy
to help her with the
Guild Wars 2 Game Nights
.
For more information click
here
!
@
FC Ghost
to be a
League of Legends Game Night Host
.
@
FC Ghost
for becoming a
World of Warcraft Game Night Host
.
​
Game Nights:
Cards Against Humanity
Game Nights are being hosted every
Friday at 8pm EST
- so just join the appropriate TeamSpeak channel once the Game Night is running!
@
slyxsoy
will be hosting
Guild Wars 2 Events
every
Tuesday at 6:30PM PST
.
If you want to participate, please send her a PM on the forums or be in the
Guild Wars 2
channels on TeamSpeak at the time.
@
Towellee
is hosting a
HotS Game Night
every
Monday at 8PM to 11PM EST
.
If you would like to join in, let him know and be TeamSpeak at the time!
He also provided us with some details:
Monday's game night will be played in custom with the generic 5v5 matches + Spectators. Each match will consist of different drafting variants such as; All Random, All "specific roles" (ex. Specialists), Classic 5v5 with or without draft (depending on hero pool) along with any scenarios I can think of off the top of my head.
@
FC Ghost
is hosting
League of Legends Game Nights
every
Fridays and Saturdays at 8PM EST
.
If you're interested, please click
here
for more details!
@
neondevil
is hosting
Smite Game Nights
every
Saturday at 7PM GMT / 12PM PST
.
If you'd like to join, just be in the
Smite
Teamspeak channels at this time. Please read the rules for the Gamenight-Minigames
here
!
@
Florilucem
is hosting
StarCraft II Game Nights
every
every Thursday, starting at 6PM PST
.
If you're interested, please click
here
for more information!
@
KingCatNip
is hosting
StarCraft II Game Nights
every
every Friday, starting at 7:30pm PST
.
If you're interested, please click
here
for more information!
----------​
Academies & Coaching:
@
DurandaL
is hosting the
Overwatch Academy
on
Sunday, November 13th at 2pm EST
.
If you want to join in, please click
here
for more details!
----------​
Special Occasions & Tournaments:
The
first Saturday of the month
@
Sithis
will be hosting
member meetings
at
4pm EST
on TeamSpeak.
​
---
Last week's

winner was

Axle

- please congratulate him!
This week's nominees are:
Wasteomana
Suurebud
Crackpot
Please vote for them here ->
PoW-02-06-2017
---
Smite Action With New God The Morrigan By

@

Rimeraz
[video=youtube_share;znMy0dEWxJw]https://youtu.be/znMy0dEWxJw[/video]
----------
Interested In Getting New Banners, Thumbnails, Or Avatars? Check Out

@

Azurieru Dreamurr
----------
League Of Legends Fail Montage Brought To You By

@

Meowffuu
[video=youtube_share;UW71LUIbZhY]https://youtu.be/UW71LUIbZhY[/video]
[exsig=Mention] [MENTION=47384]Rimeraz[/MENTION] [MENTION=74250]Azurieru Dreamurr[/MENTION] [MENTION=67769]Meowffuu[/MENTION] [/exsig]
---
Three Teams Qualify for Tube Test in Hyperloop Pod Competition
[video=youtube;ucP2t7-puu8]https://www.youtube.com/watch?v=ucP2t7-puu8[/video]
Elon Musk's hyperloop dream began to take shape in reality last weekend as 27 teams, including six from outside the United States, participated in a competition to create the mass transit vehicle of the future.
The competition in Hawthorne, California, sponsored by SpaceX, which Musk founded, attracted teams made up mostly of students who created pods designed to run on hyperloop transportation systems.
In a hyperloop system, the vehicles - or pods - travel in a vacuum in tubes at speeds close to the speed of sound. To do that, the pods have to be suspended slightly off the ground, typically by riding on a magnetic field.
For its competition, SpaceX built a test chamber that was three-quarters of a mile long and six feet wide. The company capped the speed at which a pod could go at around 50 miles per hour.
In order to get to test its pod in the vacuum chamber, a team had to pass a rigorous 101-point review. Only three teams could do that:
Delft University of Technology
of The Netherlands;
Technical University of Munich
, Germany; and the
Massachusetts Institute of Technology
.
Operating in a vacuum is important to hyperloop systems because it reduces friction. "Hyperloop is all about friction," said Adonios Karpetis, a faculty advisor to the Texas A&M aerospace team, which competed at the event. "You have to minimize the air friction in the tube," he told TechNewsWorld.
By creating a vacuum or near-vacuum in the tube, the drag of the vehicle is nearly eliminated, which allows it to reach tremendous speeds, as high as 700 miles per hour. By contrast, a Boeing 747 has a cruising speed of 570 miles per hour. "It's like operating a ground-based vehicle at an altitude of 100,000 feet where the air is very thin," said Rick Williams, an advisor to Auburn University's hyperloop team. A hyperloop vehicle has an advantage over an aircraft, though. "Once the vehicle reaches its cruising speed, it will coast for a long ways because of the minimal drag," Williams told TechNewsWorld. "From an energy standpoint, it's going to be significantly lower," he said.
Source:
Technews
,
Youtube
​
---
[video=youtube;tMu-0dwKQrI]https://www.youtube.com/watch?v=tMu-0dwKQrI[/video]
[video=youtube;uisP4EiYaTI]https://www.youtube.com/watch?v=uisP4EiYaTI[/video]
[video=youtube;DtGP2CSEeZk]https://www.youtube.com/watch?v=DtGP2CSEeZk[/video]
---
----------
THIS GAME WAS PLAYED ON:
- ASUS MB SLI / Windows 10 Home Premium 64-bit OS​
- ASUS Splendid 28' Widescreen 0ms 1080P HDMI Monitor​
- Intel Core i7 3770 @ 3.40GHz - Ivy Bridge 22nm Technology​
- PNY 16.0GB Dual-Channel DDR3 RAM @ 798MHz (Overclocked)​
- Corsair K70 Vengeance Keyboard - Cherry MX​
- Razer Taipan Mouse / Razer Naga Hex Mice​
- Turtle Beach Earforce X12 Headset​
----------
SUMMARY:
PART ONE OF A THREE PART REVIEW SERIES
"THE FIRST INSTALLMENT IS QUITE UNDERWHELMING!"
With The Witcher Franchise now sitting side by side with the likes of Mass Effect & Dragon Age, I felt like it was time to do another three part review series for those of you who might not have experienced all three installments, enjoyed the benefits of knowing the lore from the very beginning to the end, gone through character transfers from start to finish, or actually experienced what the first installment in the series was like - back when you went to the store and bought PC games on CD. While the bulk of my review is based on the original version, I also have the enhanced edition and will include elements from that as well in the review. Essentially, the enhanced version provides some optimizations, in-game "ease of life" type touch ups, and some digital comics along with another game mode.​
----------
[video=youtube_share;MQIErOHG4ik]https://youtu.be/MQIErOHG4ik[/video]
----------
THE GAMEPLAY EXPERIENCE:
CD PROJEKT RED, the developer behind The Witcher Franchise, very obviously showed the gaming world right out of the gate that they were not going to spare any expense when it came to the game, the lore, and the software licensing behind the creation of the game. The first installment of the game was originally released in 2008, and for those that have played the second and third installments - they would most likely consider the first installment practically another game in itself. All the hallmarks that make The Witcher unique are here: meditation, potion brewing / crafting, the combat system, extensive control scheme, and of course the lore. With parts of the game having an almost Diablo "God View" Camera angle, the option to play "Mouse Only", and other tid bits related to the inventory system - this game feels very strange compared with other RPGS in the genre.

You have to be really dedicated to the lore and enjoy the outside elements of the game to fall in love - because with glitches and bugs galore, it's no surprise they released an enhanced edition via Steam, in order to give the original installment a little tender love and care. This game is nothing like the Mass Effect or Dragon Age recipe, where they built upon the pre-existing base fundamentals of the game. After part one, they did an aggressive overhaul to many mechanics of the game, while maintaining the elements that made the game unique in terms of mechanics like meditation and potion usage in combat and quests.
All in all, if you really love the lore and want to experience the full spectrum of The Witcher universe - enjoy!... But for Part 2 & 3 Players - beware! This is not the game you think it is.​
----------
STRONG POINTS OF THE GAME:
- A Fresh World - Full Of Lore, Politics, & Adult Themed Fantasy Scenarios.​
- The Enhanced Edition provides some addon's like digital comics & "Adventure Mode"​
- For a game released in 2008, the movie clips are well made and help move the story along.​
----------
WEAK POINTS OF THE GAME:
- Glitches & bugs galore if your playing on the original PC CD-ROM.​
- Overall camera control is strange & sometimes unnerving.​
- The control scheme is excessive - how could you play this without macros?​
----------
THE FINAL WORD:
GRAPHICS / ART DESIGN:
USER INTERFACE / HUD / OVERALL VISUAL PRESENTATION:
AUDIO / SOUND MECHANICS:
GAME HANDLING & OVERALL OPERATION MECHANICS:
FRAMES PER SECOND (FPS) & OVERALL OPTIMIZATION (BASED ON MY RIG SPECIFICATIONS!):
FINAL OVERALL RATING:
​
---
[video=youtube;XfPBfMGLf9Q]https://www.youtube.com/watch?v=XfPBfMGLf9Q[/video]
[video=youtube;1w8n0L3uUCE]https://www.youtube.com/watch?v=1w8n0L3uUCE[/video]
---
Thank you for reading and have a nice week!
-
The Fever Weekly Team
---
​