Issue 269
Index:
(Click on any of them to be re-directed)
Announcements
Fever FNG
Inside Fever
P.O.W.
Fever Flair
Security News
Tech News
Gaming Beats
Game Review
Funnies
---
Fever presents everyone the new theme, called

Responsive Rain 2.7

!
This theme is supposed to have a cleaner and polished look and be more fine-tuned compared to the previous Responsive Rain. We'd appreciate it a lot, if you guys would feel like trying the new theme out and report
any
kind of issues and bugs you run into
here
in the original announcement thread.
It would be especially helpful, if you could take screenshots of any of the problems you encounter and describe it as good as possible, so the work can continue.
Thank you all very much, and of course special thanks to the team working on this!
----------​
In case some people missed it; Due to receiving comments about the time to work on something to enter the contest with would be too short, we have decided to change the deadline of the contest to the
20th January (12:00 am PST)
, and we will also allow people to enter who have been members by 31st December 2016, to fit the extended deadline!
But there also seems to be some confusion about the kind of art you can submit - as stated in the post for the contest itself,
all kinds of art
are welcome! This is not in the slightest restricted to pictures or drawings. If you have any kinds of questions, please just ask us~
If you're curious, please click

here

to read up on all the details!
----------​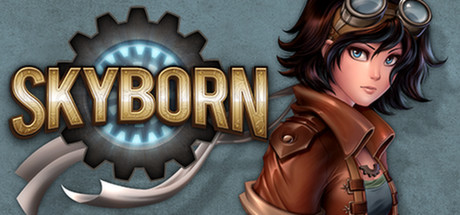 Currently there's an auction for a game called

Skyborn

going on!
The starting bid is
1500 coins
, so freel free to enter if you're interested - just click
here
for more information.
----------​
This week in the shop: 10% off on the Mousepads!
It's available in
Black
and
White
, so make sure to check the shop for details on it.
----------

​
Flux

' Monthly

Fever Drawing

is up and going!
You can enter with up to three entries (100 coins each) and the lucky winner will get 90% of all the donated coins. The drawing will be over at the end of January.
---
We want to officially welcome all of you to our community!
If you would like to say hello to us, then you could introduce yourself
here
or directly in the sections of the games you're playing, to find people to play with right away.
Hopefully you will enjoy your time here - and also show yourself on our TeamSpeak regularly :smile:
[EXSIG="Mentions"] @
0ne_army
@
Adun_Sindar
@
Angel of Darkness
@
Awish
@
Azku
@
EST4LIFE
@
Hambone179
@
Jrdominator7
@
KLGGaming
@
Konstrikt
@
ManicManiac
@
mollsbear
@
Pricelessx3
@
RUSSELLNC91
@
Sledgey
@
SLIPX
@
Space
@
SpireEU
@
TG Dustman
@
The Ganks
@
Versette
@
WaywordOne
@
Zutheena
[/EXSIG]
---
Fever Jobs!
If you're interested in any of those, you can contact the responsible people through PM on the forum or try and catch them on TS!
​
Recruiting:
You want to help out our Recruiting Teams and bring new people in?
Then contact...
@
Raphael
, @
KittyMae
& @
The Rev
, because they need a new Coordinator for the
MISC Recruiting Team
. Keep in mind that you need to be an
officer (at least 2LT)
to grab this job - and make sure to click
here
for more information!
@
Vex
& @
KittyMae
to join the
Looking For Group (LFG) Team
!
You'd be scouting for people, who are looking out for clans and invite them to us.
@
Perwild
to join the
FPS Recruiting Team
.
You will be bumping recruiting threads for games like Battlefield, Call of Duty, Counter Strike and Overwatch.
@
Renvenar
to join the
RPG Recruiting Team
, which is currently in need of recruiters for Guild Wars 2.
----------​
Game Sections:
Sometimes our gaming sections need some fresh blood and help to either start up or keep going!
So, if that sounds interesting to you, contact...
@
Arimil
, who is in need of someone to take over the
Heroes of the Storm - Nexus Academy
.
You would have to host the academy at least once every two weeks for anyone who's interested. Plan out what tactics (for specific maps or enemy teams, etc) or team compositions you should cover and help players improve their gameplay and focus every week on something different. See it like an educational gamenight with coaching.
Bring in your own ideas and help your fellow players out!
@
DurandaL
, who is on the lookout for more officers to help out the
Overwatch Company
.
----------​
Forum jobs:
Do you like being active in our forum and help our community?
Then contact...
@
Sura
to join the
Greeting Team
.
Go through the newly accepted applications every day and shoot them a greeting message to get them started, get in touch with them and overall make them feel welcome in the clan!
@
Kimenu
, who is looking for a dedicated member to take over the
Behind The Scenes Section
in the
Fever Weekly Issues
.
You could be showing us some interviews that were made with creators of a game, explaining what thoughts they had behind certain concepts and things they have done, for example. Or how the making and preparing of the BlizzCon went, etc. Be creative!
----------​
Content Creators:
Would you like to keep us updated about patch-notes, new upcoming content or create guides and even whole articles all by yourself?
Then contact...
@
The Rev
to become a
Battlefield Content Creator
!
@
efgodlike
, @
Remmy
or @
Hemera
if you'd like to become a
Content Creator
in general, for
any
section you'd like! Just message one of them and talk it through with them to get started.
Right now though, they're especially looking for people interested in
Dungeons and Dragons
and
Path of Exile
!
----------​
Social Media:
Are you an out-going person who would like to represent our clan on social media and get in contact with others?
Then consider contacting...
@
Doiri
for becoming a Streamer or Host for the
Fever Streaming Team
.
Catch some attention from people with your stream and make them interested in our community!
----------​
Game Night Hosts:
If organizing a game night and keeping people entertained is a thing you'd like to do, then contact...
@
KittyMae
, if you'd be interested in becoming an Event Night Host!
That basically entails hosting any sort of gathering that doesn't involve any of our main games. For example already hosting
Cards Against Humanity
and generally things along those lines.
@
Niine
, who is trying to start up
CS:GO Game Nights
.
If you're interested, please head over to the CS:GO section and give her some suggestions
here
!
@
slyxsoy
to help her with the
Guild Wars 2 Game Nights
.
For more information click
here
!
@
FC Ghost
to be a
League of Legends Game Night Host
.
@
FC Ghost
for becoming a
World of Warcraft Game Night Host
.
​
Game Nights:
Cards Against Humanity
Game Nights are being hosted every
Friday at 8pm EST
- so just join the appropriate TeamSpeak channel once the Game Night is running!
@
slyxsoy
will be hosting
Guild Wars 2 Events
every
Tuesday at 6:30PM PST
.
If you want to participate, please send her a PM on the forums or be in the
Guild Wars 2
channels on TeamSpeak at the time.
@
Towellee
is hosting a
HotS Game Night
every
Monday at 8PM to 11PM EST
.
If you would like to join in, let him know and be TeamSpeak at the time!
He also provided us with some details:
Monday's game night will be played in custom with the generic 5v5 matches + Spectators. Each match will consist of different drafting variants such as; All Random, All "specific roles" (ex. Specialists), Classic 5v5 with or without draft (depending on hero pool) along with any scenarios I can think of off the top of my head.
@
FC Ghost
is hosting
League of Legends Game Nights
every
Fridays and Saturdays at 8PM EST
.
If you're interested, please click
here
for more details!
@
neondevil
is hosting
Smite Game Nights
every
Saturday at 7PM GMT / 12PM PST
.
If you'd like to join, just be in the
Smite
Teamspeak channels at this time. Please read the rules for the Gamenight-Minigames
here
!
@
Arimil
is hosting
StarCraft II Game Nights
every
every Thursday, starting at 8PM PST
.
If you're interested, please click
here
for more information!
@
Seal
is hosting
World of Warcraft Raid Nights
every
Tuesday, 4:30pm PST to 6:30pm PST, Wednesday, 4:30pm PST to 6:30pm PST
, and
optionally also Mondays 4:30pm PST to 6:30pm PST
.
If you want to participate, please click
here
for more details!
----------​
Academies & Coaching:
@
DurandaL
is hosting the
Overwatch Academy
on
Sunday, November 13th at 2pm EST
.
If you want to join in, please click
here
for more details!
----------​
Special Occasions & Tournaments:
The
first Saturday of the month
@
Sithis
will be hosting
member meetings
at
4pm EST
on TeamSpeak.
​
---
Last week's

winner is

Rimeraz

- please congratulate him!
This week's nominees are:
mantuka
Bizbone3
Drakks
Please vote for them here ->
PoW-01-16-2017
---
"Erlang Shen" SMITE Action With @

Rimeraz
[video=youtube_share;C2CGCJ-NLnw]https://youtu.be/C2CGCJ-NLnw[/video]
----------
Classic Tabletop Simulator Action With @

Cybernetcrash

& Friends!
[video=youtube_share;6v3kApdGVaI]https://youtu.be/6v3kApdGVaI[/video]
[exsig=Mention] @
Rimeraz
@
Cybernetcrash
[/exsig]​
---
The Windows 10 "Creators Update"
While Microsoft has promised us that Windows 10 is going to be the last version of Windows, they're defenitely not cutting short on regular big updates; The latest Windows 10 update is due to is due to hit PCs in April 2017, and Windows is revealing more and more features.
Dubbed the "
Creators Update
" or "
Redstone 2
",
Windows 10 Build 1703
is packed full of new and updated creative tools. However, creativity (for example featuring a 3D paint app that allows you to create 3D models easily, or allowing you to scan objects with your smartphone and add them as 3D models, etc... the list goes on) isn't all the update will deliver; The new Windows 10 build also features a host of security features for both Home and Enterprise users.
Rob Lefferts
, Director of Program Management, Windows Enterprise and Security, says the update will "deliver new features and capabilities for modern IT and bring even more security advancements to our Enterprise customers - as IT administrators drive digital transformation to optimize operations, enhance productivity and maintain the most secure environment possible."
So, what can we expect in the upcoming update? Where is the security boost coming from?
Let's cast a security minded-eye over
Windows 10 Build 1703
.
----------​
One of the central features of the update is the
Windows Security Centre
. The Windows Security Centre actually arrived with the Anniversary Update, back in August 2016. However, new features include a
centralized security management portal
that integrates with third-party services, as well as updates to Windows Defender's
Advanced Threat Protection
(
ATP
). Furthermore, Enterprise solutions will receive enhanced mobile application management for employee owned devices: making BYOD (
Bring Your Own Device
) schemes that bit safer.
[video=youtube;2CzqJmNBpzc]https://www.youtube.com/watch?v=2CzqJmNBpzc[/video]​
Unusual behavior is a strong indicator that something is wrong. As such, ATP is receiving additional detection capabilities. ATP currently scans files, network traffic, and behavioral patterns. The update adds the ability to detect in-memory payloads and kernel exploits.
These are increasingly common attack vectors, simultaneously damaging without leaving a memory-trace. New malware variants, that modify the memory of other processes to remain obscured, will be better highlighted and detailed – allowing for concise analysis and removal.
Microsoft also has announced a partnership with security firm
FireEye iSIGHT Threat Intelligence
to share threat data, in order to allow administrators to "feed their own intelligence into the Windows Security Centre for alerts on activities based on their own indicators of compromise." Working in combination with machine learning models, malware should be blocked quicker than ever before – that's at least the plan.
Furthermore, ATP will receive a better arsenal for battle. That is, suspicious machines will be easier to isolate from the rest of the network, as well as collecting forensics and having individual files and processes quarantined.
That means, once the attackers get in – and someone is always going to get in – Microsoft is offering new tools for isolating the attacker or performing forensics on the fly. How aggressive an action the customer takes will depend on whether they want to follow the attacker and learn about them, or kick them out of the network.
[video=youtube;ZGfVUyXgRBY]https://www.youtube.com/watch?v=ZGfVUyXgRBY[/video]​
Microsoft is also working to improve the security management. Windows 10 telemetry received a significant amount of criticism - it is a vital tool for many IT managers, afterall. Windows Upgrade Analytics, released in September 2016, uses the telemetry data to provide administrators an advanced overview of their systems.
The system already allows for application, hardware, and driver tracking, as well as an overview of which aspects might cause issues when upgrading to Windows 10. The Creators Update
extends
this functionality to cover Windows 10 systems, tracking application errors, driver crashes, and a host of other problems. While Home and Pro users can do this on an individual system level, Microsoft is making a concerted appeal to Enterprise users, especially concerning telemetry data collection.
The upcoming update also features a tool to help organizations update legacy systems. Windows 7 systems using the legacy PC BIOS and MBR disk partition scheme can be easily upgraded to Windows 10 with the modern UEFI firmware and the increasingly common GPT disk partition scheme. This process is currently a time-consuming, manual process. The update will introduce a handy conversion tool.​
----------


Security in the upcoming Windows 10 update certainly focuses on Enterprise customers; IT managers and system administrators have a host of new tools to keep networks secure and analyze the post-infection or post-breach landscape. Said tools also arrive at a somewhat critical juncture for data protection in the U.S. and European Union. The requirements of the US-EU Privacy Shield agreement and the incoming EU General Data Protection Regulation are increasing the pressure on businesses to keep consumer data safer than ever before.

However, the rest of the Home and Pro edition users won't be coming too short either - the Creators Update seems to be loaded with new features and improvements, that a lot of users should find interesting at the very least. Especially the security improvements are very welcome – and always needed.​
---
Amazon's Alexa reportedly mistook TV anchor for owners,
attempted to order dollhouses

[video=youtube;oI2KLIULjXc]https://www.youtube.com/watch?v=oI2KLIULjXc[/video]​
After news broke of a 6-year-old Dallas girl who accidentally (or perhaps, cleverly) utilized her family's Amazon Echo and its voice command software
Alexa
to buy herself a $170 dollhouse and four pounds worth of sugar cookies, news stations began picking up the story to report on it during their daily broadcasts.
One such station,
CW 6
in San Diego, ran a report about the tech snafu on Thursday morning. After the segment, the show's anchors, Lynda Martin and Jim Patton, joked about it. "I love the little girl," said Patton, "saying
'Alexa ordered me a dollhouse.'
"
Unfortunately, for the unwitting Amazon Echo-owning viewers watching in the area, their devices - which can be "trained" to better recognize specific voices - began attempting to buy dollhouses, based on what they perceived to be a command from the news anchor.
Source:
SFGate
,
Youtube
​
---
[video=youtube;5q-lWIKr8xQ]https://www.youtube.com/watch?v=5q-lWIKr8xQ[/video]
[video=youtube;Tj75Arhq5ho]https://www.youtube.com/watch?v=Tj75Arhq5ho[/video]
[video=youtube;Zaxs9xgXbHo]https://www.youtube.com/watch?v=Zaxs9xgXbHo[/video]
[video=youtube;2sW08zLO8S8]https://www.youtube.com/watch?v=2sW08zLO8S8[/video]
---



GAME: STARDEW VALLEY
PRICE: 14.99 USD
DEVELOPER:

Concerned Ape


PLATFORM:

PC / STEAM / XBOX / PLAYSTATION




----------


THIS GAME WAS PLAYED ON:


- ASUS MB SLI / Windows 10 Home Premium 64-bit OS
- ASUS Splendid 28' Widescreen 0ms 1080P HDMI Monitor
- Intel Core i7 3770 @ 3.40GHz - Ivy Bridge 22nm Technology
- PNY 16.0GB Dual-Channel DDR3 RAM @ 798MHz (Overclocked)
- EVGA VX238 ([email protected]) NVIDIA GeForce GTX 970 SC HDMI
- Corsair K70 Vengeance Keyboard - Cherry MX
- Razer Taipan Mouse / Razer Naga Hex Mouse
- Turtle Beach Earforce X12 Headset


----------


SUMMARY:




"ESCAPE TO A SPECIAL PLACE TO TOIL & LABOR FOR YOUR DESTINY"



For veteran & novice gamers alike, the experience you will have when playing this game will manifest feelings of relaxation, pleasure, safety, and security. Stardew Valley is that special blanket you had as a child - it didn't just keep you warm - it gave you mental peace and tranquility, it gave you an escape from the shadows and unknown entities of life. I have heard so many stories about the positive impact this game has had for people that suffer from depression, post traumatic stress disorder, and various other real life trials & tribulations that I had to find out for myself what was so special about a game that quite frankly looked like a modern fusion of Harvest Moon, The Legend Of Zelda, Earthbound, Minecraft, and Final Fantasy. So, let's go back in time - let's unplug from our daily realities and take a short trek to the Stardew Valley.


----------


[video=youtube_share;ot7uXNQskhs]https://youtu.be/ot7uXNQskhs[/video]


----------


THE GAMEPLAY EXPERIENCE:

After the torch has been passed from good ole' grandpa, I have my basic tools, a plot of land, and all the possibilities in the world in front of me. I got the chance to customize my character, choose the layout of the land (which included some very interesting "scenarios") and of course my trusted puppy to keep me company.
With no guides to refer to, no friends giving any tips or pointers, I begin my first day. After chopping down a few trees, it's only lunch time and I pass out in the field. I awake in my home with a bill from the local doctor. Lesson learned, I begin to forage the land for wild berries, mushrooms, and anything that can better sustain me so I can earn as much gold as possible. The town folk are very materialistic - so don't expect deep conversations or love interests unless you have got some serious swagger and high quality loot to gift on birthdays and such.

Once my adventures in the mines began, I quickly realized where the gold was to be made and loot to be discovered early in the game. Farming isn't the mainstay of the game, as I had assumed it would be - there are a plethora of ways to make a living, but with nostalgic "be in the right place at the right time" scenarios, "wax on, wax off" toil & labor, and the simple process of growing my life from meager beginnings to epic proportions, there is plenty to do all to the blissful soundtrack that gracefully dances with the game.
I see so much potential when it comes to Steam Workshop integration, but with the recent console porting I now understand why the developer / publisher decided to withhold that element for the PC community. Stardew Valley is a special flavor that will certainly stand the test of time, regardless of what kind of gamer you are.

With an excellent price point, and a mountain sized amount of content - this is certainly a worthy purchase in every way!


----------


STRONG POINTS OF THE GAME:


- Superb gameplay with deep immersion & captivation.
- Special nooks & crannies via classic games from the past - integrated with perfection.
- Elegant & effective soundtrack that is strategically composed to flow with the game.


----------


WEAK POINTS OF THE GAME:


- The absence of Steam Workshop is a shame for this kind of game.
- Lack of multiplayer is a double edged sword - it benefits and hurts the game.
- NPC interaction is shallow & materialistic.


----------


THE FINAL WORD:




GRAPHICS / ART DESIGN:





USER INTERFACE / HUD / OVERALL VISUAL PRESENTATION:
AUDIO / SOUND MECHANICS:
GAME HANDLING & OVERALL OPERATION MECHANICS:
FRAMES PER SECOND (FPS) & OVERALL OPTIMIZATION (BASED ON MY RIG SPECIFICATIONS!):
FINAL OVERALL RATING:
​
---
[video=youtube;Q6CYUC3thOE]https://www.youtube.com/watch?v=Q6CYUC3thOE[/video]
[video=youtube;nUX3u-QtjY4]https://www.youtube.com/watch?v=nUX3u-QtjY4[/video]
[video=youtube;S9uTScSgzrM]https://www.youtube.com/watch?v=S9uTScSgzrM[/video]
---
Thank you for reading and have a nice week!
-
The Fever Weekly Team
---
​