Issue 264
Index:
(Click on any of them to be re-directed)
Announcements
Fever FNG
Inside Fever
P.O.W.
Fever Flair
Security News
Tech News
Gaming Beats
Game Review
Funnies
---
We'd like to spread the word about the

Fever Secret Santa

going around!
Jam will be drawing names for each person on the
21st of December
; so if you'd like to make one of your fellow Fever-members smile with a little gift, then just click
here
to read more about it and how to enter :smile:
----------​
This week in the shop: 10% off on the Zip Hoody Sweatshirt!
It's available in
Black and
Navy, so make sure to check the shop for details on it
here
.
----------​
Jam

's Monthly

Fever Drawing

is still running!
You can enter with up to three entries (100 coins each) and the lucky winner will get 90% of all the donated coins. The drawing will be over at the end of December.
---
Welcome to all of you! We hope you will have a great time in Fever and stay for a long time.
[EXSIG="Mentions"] @
_Snake_
@
2cool4zombies
@
Aurzel
@
Axetomouth_ftw
@
Chlorophyll
@
Dont Die
@
Fusarix
@
Gereh
@
Ikob
@
Illness
@
KingCatNip
@
korosaki
@
KweMeed
@
Madication
@
Mashallah
@
Maxwell5132
@
neofit2
@
Neon Nomad
@
Pandie
@
ParanoiaOrigins
@
Ryankamun
@
Saitama
@
Scorpianhead
@
Sir-Dome
@
Tak
@
Zulhunda
[/EXSIG]
---
Fever Jobs!
If you're interested in any of those, you can contact the responsible people through PM on the forum or try and catch them on TS!
​
Recruiting:
You want to help out our Recruiting Teams and bring new people in?
Then contact...
@
Vex
& @
KittyMae
to join the
Looking For Group (LFG) Team
!
You'd be scouting for people, who are looking out for clans and invite them to us.
@
Perwild
to join the
FPS Recruiting Team
.
You will be bumping recruiting threads for games like Battlefield, Call of Duty, Counter Strike and Overwatch.
@
neondevil
to join the
MISC Recruiting Team
.
This section includes games like Hearthstone and StarCraft2 - but keep in mind, that for the latter you will need to have the game to recruit in the battle.net forums.
@
Jam
to join the
MOBA Recruiting Team
.
This section currently needs mainly recruiters for Heroes of the Storm, and also League of Legends and Smite.
@
Renvenar
to join the
RPG Recruiting Team
, which is currently in need of recruiters for Guild Wars 2.
----------​
Game Sections:
Sometimes our gaming sections need some fresh blood and help to either start up or keep going!
So, if that sounds interesting to you, contact...
@
Arimil
, who is need of someone to take over the
Heroes of the Storm - Nexus Academy
.
You would have to host the academy at least once every two weeks for anyone who's interested. Plan out what tactics (for specific maps or enemy teams, etc) or team compositions you should cover and help players improve their gameplay and focus every week on something different. See it like an educational gamenight with coaching.
Bring in your own ideas and help your fellow players out!
@
DurandaL
, who is on the lookout for more officers to help out the
Overwatch Company
.
----------​
Forum jobs:
Do you like being active in our forum and help our community?
Then contact...
@
Sura
to join the
Greeting Team
.
Go through the newly accepted applications every day and shoot them a greeting message to get them started, get in touch with them and overall make them feel welcome in the clan!
@
Kimenu
, who is looking for a dedicated member to take over the
Behind The Scenes Section
in the
Fever Weekly Issues
.
You could be showing us some interviews that were made with creators of a game, explaining what thoughts they had behind certain concepts and things they have done, for example. Or how the making and preparing of the BlizzCon went, etc. Be creative!
----------​
Content Creators:
Would you like to keep us updated about patch-notes, new upcoming content or create guides and even whole articles all by yourself?
Then contact...
@
The Rev
to become a
Battlefield Content Creator
!
@
efgodlike
, @
Deltascourge
, @
Remmy
or @
Hemera
if you want to be a Content Creator for
World of Warcraft
!
----------​
Social Media:
Are you an out-going person who would like to represent our clan on social media and get in contact with others?
Then consider contacting...
@
Doiri
for becoming a Streamer or Host for the
Fever Streaming Team
.
Catch some attention from people with your stream and make them interested in our community!
@
Remmy
& @
Izzo
to join the
Twitter Team
.
Post on our FeverClan Twitter and get in touch with other people! You can take a look at our twitter
here
.
----------​
Game Night Hosts:
If organizing a game night and keeping people entertained is a thing you'd like to do, then contact...
@
Niine
, who is trying to start up
CS:GO Game Nights
.
If you're interested, please head over to the CS:GO section and give her some suggestions
here
!
@
slyxsoy
to help her with the
Guild Wars 2 Game Nights
.
For more information click
here
!
@
IgnisFray
to be a
League of Legends Game Night Host
.
@
FC Ghost
for becoming a
World of Warcraft Game Night Host
.
​
Game Nights:
@
slyxsoy
will be hosting
Guild Wars 2 Events
every
Tuesday at 6:30PM PST
.
If you want to participate, please send her a PM on the forums or be in the
Guild Wars 2
channels on TeamSpeak at the time.
@
Towellee
is hosting a
HotS Game Night
every
Monday at 8PM to 11PM EST
.
If you would like to join in, let him know and be TeamSpeak at the time!
He also provided us with some details:
Monday's game night will be played in custom with the generic 5v5 matches + Spectators. Each match will consist of different drafting variants such as; All Random, All "specific roles" (ex. Specialists), Classic 5v5 with or without draft (depending on hero pool) along with any scenarios I can think of off the top of my head.
@
IgnisFray
is hosting
League of Legends Game Nights
every
Fridays and Saturdays at 8PM EST
.
If you're interested, please click
here
for more details!
@
neondevil
is hosting
Smite Game Nights
every
Saturday at 7PM GMT / 12PM PST
.
If you'd like to join, just be in the
Smite
Teamspeak channels at this time. Please read the rules for the Gamenight-Minigames
here
!
@
Arimil
is hosting
StarCraft II Game Nights
every
every Thursday, starting at 8PM PST
.
If you're interested, please click
here
for more information!
@
Seal
is hosting
World of Warcraft Raid Nights
every
Tuesday, 4:30pm PST to 6:30pm PST, Wednesday, 4:30pm PST to 6:30pm PST
, and
optionally also Mondays 4:30pm PST to 6:30pm PST
.
If you want to participate, please click
here
for more details!
----------​
Academies & Coaching:
@
DurandaL
is hosting the
Overwatch Academy
on
Sunday, November 13th at 2pm EST
.
If you want to join in, please click
here
for more details!
----------​
Special Occasions & Tournaments:
The
first Saturday of the month
@
Sithis
will be hosting
member meetings
at
4pm EST
on TeamSpeak.
@
Arimil
will be hosting a
Heroes of the Storm RPG Event
on
Wednesday December 21st, starting at 9PM EST
.
If you would like to sign up and want to know more, please click
here
and read everything thoroughly.
​
---
Last week's winner was

Ballbuster

- please congratulate him!
This week's nominees are:
DestructoBenji
mekaq
Agon
Please vote for them here ->
PoW-12-12-2016
---
Looking Back On Epic Art By @

Punkroc
----------
---
Stegano Exploit Kit hiding malicious code in ad-pictures
Millions of readers who visited popular news websites have been targeted by a series of malicious ads redirecting to the
Stegano
exploit kit exploiting several Flash vulnerabilities (and it's known that Flash has many of those...). Since at least the beginning of October, users might have encountered ads promoting fake applications calling themselves "
Browser Defence
" and "
Broxu
" using banners similar to the ones below:
These advertisement banners were stored on a remote domain with the URL
hxxps://browser-defence.com
and
hxxps://broxu.com
.
Without requiring any user interaction, the initial script reports information about the victim's machine to the attacker's remote server. Based on server-side logic, the target is then served either a clean image or its almost imperceptibly modified malicious evil twin.
The malicious version of the graphic has a script encoded in its
alpha channel
– an additional image channel (e.g. extending an RGB image) or standalone channel, which defines the transparency of each pixel. Since the modification is minor, the final picture's color tone is only slightly different to that of the clean version. It would look like this, for example:
The seemingly harmless ad contains
JavaScript-Code
, which scans the alpha channel of the picture, converts the hidden information into letters and then combines and turns them into JavaScript-Code yet again. Stegano executes said code to abuse a security breach in the device's system – for example in the Flash-Plug-in – to completely infect the system.
But not only that; during the whole process, Stegano
checks multiple times if it's getting detected
– in such a case, it will merely show a harmless ad-picture and immediately stop the exploit entirely.
If the script does
not
detect any signs of monitoring, it redirects to the Stegano exploit kit's landing page, via the TinyURL service. The landing page loads a Flash file that is able to exploit three different vulnerabilities (
CVE-2015-8651
,
CVE-2016-1019
,
CVE-2016-4117
), depending on the version of Flash found on the victim's system.
Upon successful exploitation, the executed shell code collects information on installed security products and performs – as paranoid as the cybercriminals behind this attack – yet another check to verify that it is not being monitored. If results are favorable, it will attempt to download the encrypted payload from the same server again, disguised as a gif image.
The payload is then decrypted and launched via
regsvr32.exe
or
rundll32.exe.
Payloads detected so far include
backdoors
,
banking trojans
,
spyware
,
file stealers
and various
trojan downloaders
.
You can only protect yourself from these kind of attacks, if you always keep an eye on updating to the latest versions of your operation system, browser and add-ons. Exploit kits nearly always make use of known security breaches, to infect systems ... and achieve with that concept terrifyingly high success rates.
Sources:
heise.de
,
welivesecurity.com

(Read for a lot more in-depth information)
​
---
Baby dinosaur tail found preserved in amber, complete with feathers
[video=youtube;gbpJPwikMXA]https://www.youtube.com/watch?v=gbpJPwikMXA[/video]​
It took years for paleontologists to come to terms with the fact that dinosaurs had feathers. We started with "
Dinosaurs were like big scaly lizards
", progressed to "
Dinosaurs probably had feathers
", and now we're arrived at "
Here are some actual dinosaur feathers
". A piece of amber discovered at a market in Myanmar has been confirmed to contain a baby dinosaur tail, which is covered with dense feathers.
Amber is fossilized tree sap, which can preserve biological material and even entire small animals that became trapped in it in the distant past. You might be most familiar with amber from its role in Jurassic Park. That's where they get the blood-filled mosquitoes containing dinosaur DNA. This particular piece of real amber was discovered by
Lida Xing
, a paleontologist from the
China University of Geosciences
in Beijing. He didn't have to go digging in the ground for it, though. He just bought it from a merchant.
During a 2015 trip to Myanmar, a salesman brought out the amber to show Xing. There are several ancient ants trapped inside, as well as some unidentified debris. The merchant claimed the large, wispy tube was a plant, but Xing instantly knew that wasn't right. After closer examination of the amber, a report has been published in the journal
Current Biology
confirming the amber contains the tail of a baby dinosaur complete with feathers.
Source:
ExtremeTech
,
Youtube
---
[video=youtube;mrJwHip17X8]https://www.youtube.com/watch?v=mrJwHip17X8[/video]
[video=youtube;HBjCh2sMACQ]https://www.youtube.com/watch?v=HBjCh2sMACQ[/video]
[video=youtube;KBm4XcWoJDQ]https://www.youtube.com/watch?v=KBm4XcWoJDQ[/video]
[video=youtube;xeUBJ2Ha-FM]https://www.youtube.com/watch?v=xeUBJ2Ha-FM[/video]
[video=youtube;m46Z0-HXySo]https://www.youtube.com/watch?v=m46Z0-HXySo[/video]
---



GAME: VERDUN
PRICE: 24.99 USD
DEVELOPER:

Blackmill Games / M2H Game Studio


PLATFORM:

PC / XBOX / PLAYSTATION



----------

THIS GAME WAS PLAYED ON:

- ASUS MB SLI / Windows 10 Home Premium 64-bit OS
- ASUS Splendid 28' Widescreen 0ms 1080P HDMI Monitor
- Intel Core i7 3770 @ 3.40GHz - Ivy Bridge 22nm Technology
- PNY 16.0GB Dual-Channel DDR3 RAM @ 798MHz (Overclocked)
- EVGA VX238 ([email protected]) NVIDIA GeForce GTX 970 SC HDMI
- Turtle Beach Earforce X12 Headset
- Corsair K70 Vengence Keyboard
- Razer Taipan Mouse

----------

SUMMARY:



"TRENCH WARFARE WITH AN INTENSITY NOT SEEN IN THE FPS GENRE FOR YEARS"



Verdun, one of the most brutal wars in the history of mankind, yielded an estimated 700k casualties between the German and French armies. Historically it stands as one of the major hallmarks of warfare and changed the global landscape for all future wars to come. With the gaming market so heavily saturated in futuristic FPS games that were overloaded with gimmicks and failed attempts at innovating a solid gaming experience, dutch indie developers M2H Game Studio and Blackmill Games felt it was time to execute a fresh FPS experience, using a powerful moment in history as their launching pad.

Get your bayonets oiled and your gas masks equipped - we are going to war in 1916!

----------

[video=youtube_share;maYTgEEDx88]https://youtu.be/maYTgEEDx88[/video]

----------

THE GAMEPLAY EXPERIENCE:

From the moment you boot the game up, you feel the strength of the think tank sessions the developers had while creating this game. They clearly know the magic days of some of the classic FPS games from the past. The interface is clean and easy to navigate, the party system smooth and effective, and the in-game mechanics solid and refreshing. FPS rates are spot on, moving through the environment is fluid and responsive, and the competitive nature of the game makes it easy to learn but tough to master.
With casual games modes like Rifle Deathmatch to equalize with the brutal competitive and powerfully original "Frontlines" game mode, you will always have a satisfying way to get your bolt action rifle action on in the manner you choose. The dedicated playerbase are die hard and passionate, and the developers - who I personally know and have collaborated and organized tournaments for - are always listening to the community and always looking to further polish and maintain the game's spirit. The game stands tall among the AAA FPS giants that we all know.

Now get in the battle! CHAAAAAARGE!


----------

STRONG POINTS OF THE GAME:

- Excellent FPS fundamentals that take you back to the classic bolt action rifle days.
- Clean interface & easy to navigate HUD.
- Strong player base with plenty of activity on the servers.

----------

WEAK POINTS OF THE GAME:

- The competitive player base can be overly salty & negative.
- With a game development company much smaller in size, content is implemented over a longer period of time.
- The centerpiece game mode "Frontlines" is amazing but difficult for new players to learn.

----------

THE FINAL WORD:




GRAPHICS / ART DESIGN:




USER INTERFACE / HUD / OVERALL VISUAL PRESENTATION:
AUDIO / SOUND MECHANICS:
GAME HANDLING & OVERALL OPERATION MECHANICS:
FRAMES PER SECOND (FPS) & OVERALL OPTIMIZATION (BASED ON MY RIG SPECIFICATIONS!):
FINAL OVERALL RATING:
​
---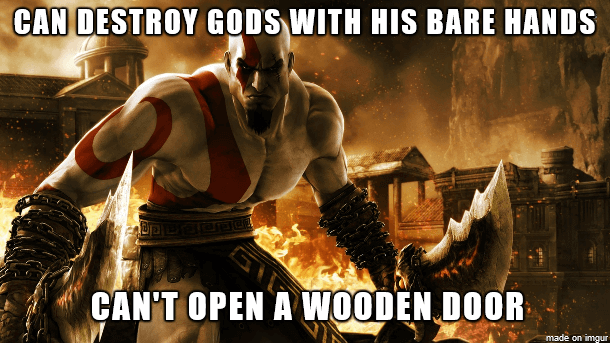 [video=youtube;b2NLR7axPuE]https://www.youtube.com/watch?v=b2NLR7axPuE[/video]
[video=youtube;roUOBx8m9Yc]https://www.youtube.com/watch?v=roUOBx8m9Yc[/video]
[video=youtube;NmJNSlN_OB4]https://www.youtube.com/watch?v=NmJNSlN_OB4[/video]
---
Thank you for reading and have a nice week!
-
The Fever Weekly Team
---
​