Issue #248
---
---
@
JSTFY
and @
Deltascourge
are looking for SMITE and Diablo 3 Content Creators. If you're interested please message one of us on the forums or find us on the teamspeak.
@
Baum
needs members who want to help recruit on the LFG Team. We go on the forums and spread the word about Fever to people looking for similar communities. PM or talk to him on TS.
@
Sura
and @
JSTFY
are looking for members to join the Greeting Team. If you're interested in doing this job please PM one of them.
@
Thundernut
is wanting either Streamers or Hosts for the Fever Streaming Team. If you're interested please contact him via PM or see him on Teamspeak.
@
slyxsoy
is looking for people to help her with the Guild Wars 2 Game Nights, if you're interested message her on the forums. Link here:
Events and Game Night Schedule
@
Jam
is looking for people to join the MOBA/Misc recruiting team, if you're interested please contact her on the forums or find her on the Teamspeak.
@
Kimenu
and @
nickthewizard
are looking for CSGO Recruiters and Content Creators. If you're interested please contact them through PM or find them on the Teamspeak.​
@
Doiri
is hosting League of Legends Game Nights every Wednesday and Friday at 8PM EST. Here is a link for more information. Link here:
LoL: Weekly Game Nights & Tournaments
@
slyxsoy
will be hosting Guild Wars 2 events every Tuesday at 6:30PM PST. If you're interested in participating then please contact her or find her on Teamspeak.
@
JSTFY
is hosting SMITE Game Nights every Friday at 7PM GMT / 12PM PST. If you're interested in participating please be in the SMITE Teamspeak rooms at this time.
@
DurandaL
is hosting an Overwatch Recruiting Contest, if you're wanting to win a $40 dollar Steam Card, go check it out. Link here:
July Recruitment Contest
@
Arimil
will be hosting a Heroes of the Storm Academy every Thursday at 8PM EST. If you're interested in participating please go here to read more, link here:
Nexus Academy Thursdays from 9-12 PM EST
@
DurandaL
will be hosting a two day Overwatch Tournament starting August 26th at 8:30PM EST. The tournament will finish on August 28th at 2PM EST. If you're wanting to participate please visit:
Overwatch Tournament (8/26/16)
​
---
Last weeks winner is TaycoMan! Congratz to him!
This week we're having two votings!
First the nominees for the FNG voting:
SunKenRock
AngelSoul
Ashi
Vote for your favorite here:
PoW -FNG Edition- 08-22-2016
Then, we're having of course also our "regular" voting with the following nominees:
Jam
iDell
heyjen
You can vote for your favorite under the following link:
PoW 08-22-2016
---
by @
Zadkhiel
Deus Ex Mankind Divided - 08/23/16
[video=youtube;CfV01sTqB68]https://www.youtube.com/watch?v=CfV01sTqB68[/video]
Obduction - 08/24/16
[video=youtube;YsWHoOKa24E]https://www.youtube.com/watch?v=YsWHoOKa24E[/video]
The Other 99 - 08/25/16 (EA)
[video=youtube;guJEkyzAfFI]https://www.youtube.com/watch?v=guJEkyzAfFI[/video]
---
Call Of Duty Montage Video By @ExtraKilla
[video=youtube_share;U0M9juhuckY]https://youtu.be/U0M9juhuckY[/video]
----------
Riven From League Of Legends Gameplay Video By @inaffu
[video=youtube_share;n_aenbeWrk4]https://youtu.be/n_aenbeWrk4[/video]​
---
SalamanderSoul's Interview
Jam:
Why did you pick "SalamanderSoul" as your name?
SalamanderSoul:
At the time that I came up with the name I was watching a lot of anime. Salamander comes from the show FairyTail, as that is the leading protagonist's nickname. Funny enough I could never get passed the second season of the show. Soul comes from the show SoulEater, also the name of one of the leading characters. It's a good show, and it has some good music too.
Jam:
What city do you live in? What do you like and dislike about it?
SalamanderSoul:
I currently live in Chicago. What I like about the city is that there's always something going on and something to do. Even if it is pretty late at night, chances are something is going on somewhere. What I dislike, well Chicago does have the highest murder rate in the country I believe. Also, taxes are through the roof!
Jam:
What do you do for living?
SalamanderSoul:
I work at a hotel setting up the ballrooms for conventions and conferences. Everything from stages to dancefloors, I help put it down and pick it up. From time to time I'll even bartend for an event at the hotel if they are short on staff.
Jam:
What's one thing that you wish you had?
SalamanderSoul:
Honestly, if I had to pick one thing it would probably be a delicious 8 pound burrito. I'm very hungry at the moment.
A time machine would also be cool. Not to go back and try to change my life, but to go very far back and see what life was like. Even if I got stuck there I feel like it would be a worthwhile experience.
Jam:
What do you plan to do on your birthday since it is coming up (Aug 30)?
SalamanderSoul:
I haven't actually celebrated my birthday for a few years now. It'll probably be just another day. The last time I actually did something on my birthday my friends took me out to the forest preserve for a scavenger hunt, it was actually pretty fun. We had a picnic as well, but the weather turned on us and we were drenched by the rain.
Jam:
How did you find Fever?
SalamanderSoul:
I was looking for a group to play Hearthstone with and I found an old forum post advertising Fever. So I decided to check it out and I ended up joining after a few days. I've been a part of a few clans, Fever is definitely one of the more fun ones.
Jam:
Have you enjoyed your time here so far?
SalamanderSoul:
Very much so. I've met some cool people here at Fever. It's been fun making new friends and hanging out on the TS. There's lot of people who are into different things, you get to meet a good mix of all sorts of personalities and senses of humor. It's a blast, haha.
Jam:
Do you have any jobs for Fever?
SalamanderSoul:
Currently I am on the Misc. & Moba Recruiting Teams! I've enjoyed my time here at Fever and the recruiting has been a good way for me to start giving back to the community. I might consider trying out more jobs in the future, but for now it's just the Recruiting Team.
Jam:
Do you see yourself being here for a long time?
SalamanderSoul:
That's hard to say. I don't plan on going anywhere, but life has a funny way of being unpredictable. Things might come up and life might get busy, but if I can I try to make to get on and spend time with Fever friends.
Jam:
Tell us how you started gaming.
SalamanderSoul:
I got a super nintendo and one of the mario games when I was young. For the longest time I was an avid console gamer, and I couldn't understand how a person could play a game with a keyboard and mouse. Then about 5 years ago I built my first computer and started playing some games on pc. Haven't looked back since, although now and again I will pick up a controller.
Jam:
What are your main games?
SalamanderSoul:
Overwatch, Hearthstone, and GTA V are the games I play the most.
Jam:
What do you like about those games?
SalamanderSoul:
Overwatch is just a fun game to play with a group of friends, I always have a good time. Hearthstone is kinda addicting, I enjoy trying out new decks and trying to get better. GTA V is very fun with a group, just messing around and getting into trouble is very relaxing.
Jam:
Are there any games that you're excited to get?
SalamanderSoul:
Mass Effect Andromeda. I've been a big fan of the Mass Effect series and I am exciting to see where they take the franchise with the next installment.
Jam:
This is the end of the interview. Do you have anything to say to the readers?
SalamanderSoul:
Hi, my name is SalamanderSoul! You probably haven't met me. Feel free to say hi if you see me on TeamSpeak, I don't bite. <3​
---
DRAM will live on as DDR5 memory is slated to reach computers in 2020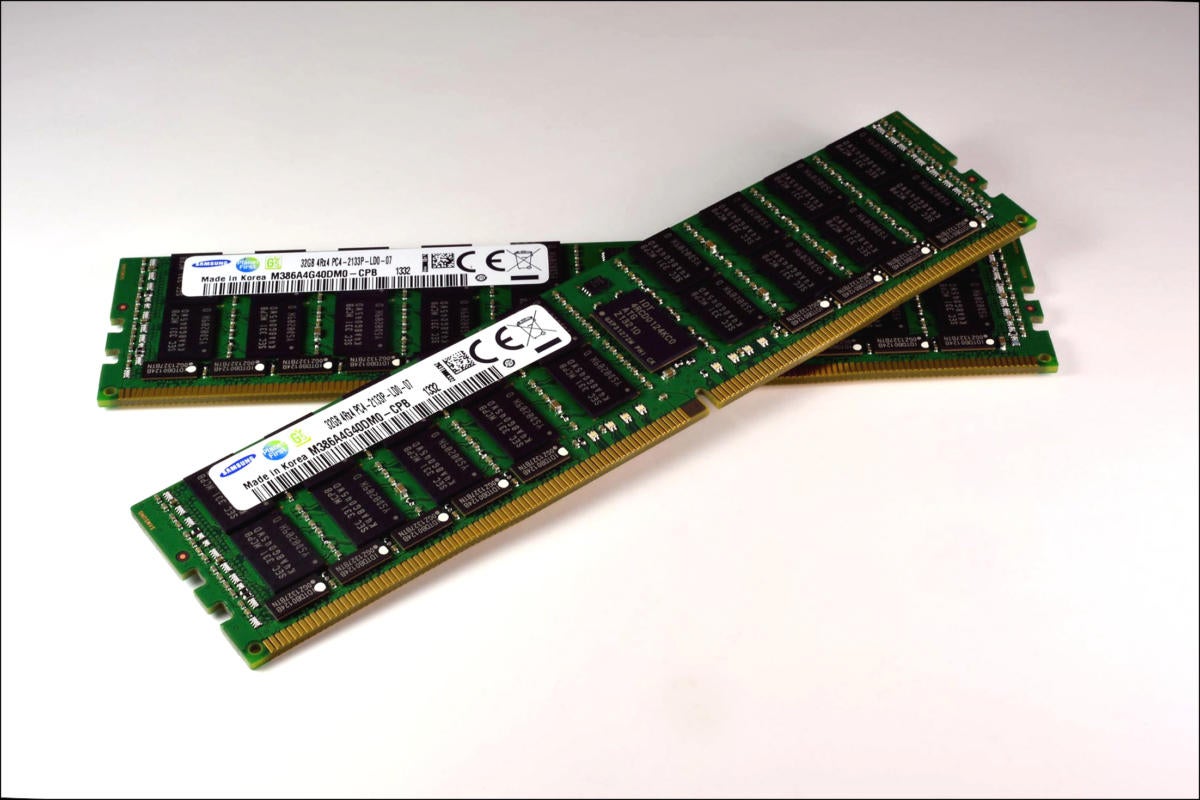 [FONT=&amp]
Hardware experts believed the last DRAM would be the current DDR4, but that's not the case, with DDR5 memory now under development.[/FONT]
[FONT=&amp]Specifications for DDR5 memory will be released this year, and deployment of the DRAM will begin in 2020, according to a
slide deck
presented at the Intel Developer Forum this week.
[/FONT]
[FONT=&amp]DDR5 DRAM will have many benefits: Users will be able to cram more memory into PCs, and applications will run faster. DDR5 memory will be denser than earlier DRAM, and also consume less power, which could extend battery life in laptops.[/FONT]
[FONT=&amp]PCs will need faster and denser memory for applications like virtual reality, and DDR5 will help, said Mike Howard, director of DRAM and memory at research firm IHS.[/FONT]
[FONT=&amp]Right now, VR applications are in their early days, but the bandwidth provided by DDR4 may ultimately not be enough, Howard said.[/FONT]
[FONT=&amp]Servers will be the first hardware to get DDR5 DRAM, and it could reach desktops and laptops 12 to 18 months later.
[/FONT]
[FONT=&amp]The server market is the "low-hanging fruit," because many applications, like databases and analytics, are executed in memory, Howard said.[/FONT]
[FONT=&amp]HP is doubling memory capacity in servers every year to help deal with information gathered through data sources like sensors and social media networks and then sent to data centers for analysis. DDR5 DRAM could help server makers meet the growing memory needs.[/FONT]
[FONT=&amp]Hardware experts expected that DDR4 DRAM would ultimately be replaced by new memory technology like PCM (phase-change memory), RRAM (resistive RAM), or MRAM (magnetoresistive RAM), all of which can also store data when a computer is shut off. Those memory types are still in research or early stages of deployment, and could be expensive to make.
[/FONT]
[FONT=&amp]"The incumbent always has tremendous inertia," Howard said. "The DDR incumbent will keep rolling by the virtue that it's there."[/FONT]
[FONT=&amp]It was also expected that DDR4 would last longer because of the continued decline in PC shipments. But PCs are finding a new life in applications like VR, and the renewed interest is partly driving DDR5 DRAM development.
Source:
PCWorld
[/FONT]​
---
[video=youtube;0eaLxMHwgZU]https://www.youtube.com/watch?v=0eaLxMHwgZU[/video]
[video=youtube;ASHcoOqx710]https://www.youtube.com/watch?v=ASHcoOqx710[/video]
[video=youtube;OC2thLq6JE8]https://www.youtube.com/watch?v=OC2thLq6JE8[/video]
[video=youtube;-h8vIquUK1c]https://www.youtube.com/watch?v=-h8vIquUK1c[/video]
---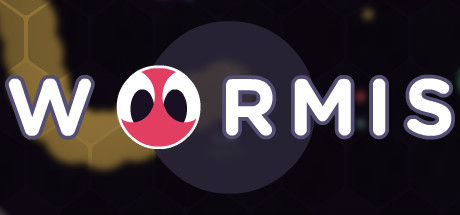 GAME:
WORMIS: THE GAME
PRICE:
FREE TO PLAY
DEVELOPER:
Freakinware Studios
PLATFORM:
AVAILABLE ON ALL CURRENT PC / ANDROID / MICROSOFT PLATFORMS
----------
THIS GAME WAS PLAYED ON:
- ASUS MB SLI / Windows 10 Home Premium 64-bit OS
- ASUS Splendid 28' Widescreen 0ms 1080P HDMI Monitor
- Intel Core i7 3770 @ 3.40GHz - Ivy Bridge 22nm Technology
- PNY 16.0GB Dual-Channel DDR3 RAM @ 798MHz (Overclocked)
- EVGA VX238 (
[email protected]
) NVIDIA GeForce GTX 970 SC HDMI
- Corsair K70 Vengence Keyboard
- Razer Taipan Mouse
- Turtle Beach Earforce X12 Headset
----------
SUMMARY:
"FREE & ADDICTIVE GAMING THAT WILL TURN TWO MINUTES INTO TWO HOURS WITH AN AWESOME SOUNDTRACK TO GO WITH IT"
From the creators of Mitos.is: The Game comes WORMIS. The game is relatively simple but underneath this basic sandbox "eat or be eaten" world comes a shining jewel with constant content updates, tons of game modes that encourage clan and community participation and the best part: private servers! Aside from the polished game play and tons of cosmetic designs for your WORMIS, the soundtrack is without a doubt the most impressive I have seen in a long time. The developers must have known that with a game play fundamental like WOMIS, an excellent soundtrack was not a luxury but a necessity!
----------
[video=youtube_share;LUQQgjdC1rI]https://youtu.be/LUQQgjdC1rI[/video]
----------
THE GAMEPLAY EXPERIENCE:
As you can see from the Youtube video, this game brings people together. Game nights & events galore are possible with the ability to host and maintain private servers, the process is simple and the element of cross platforming means that EVERYONE within Fever can participate and play, and that means internationally speaking some will be on their PC at home, some at work / school on their lunch break via smartphone, some in bed with a tablet - all playing together on the "Fever WORMIS Server". What an awesome concept. The music DJ's for the game follow an 8-Bit Dubstep theme that chills the mind and relaxes the core as you enjoy the game. The most recent content updates show that the developers are VERY focused on guild / clan / community interactions and competitions and the patches come weekly if not more. Best of all - ITS FREE!
----------
STRONG POINTS OF THE GAME:
- Earning In-Game Currency Is Easy & less Grind Dependent Than Other FTP Games.
- Consistent Content Updates Keeps The Game Feeling Fresh & New.
- Great Soundtrack, Private Server Hosting, And Deep Cosmetic Customization Helps You Mold The Game Into What You Want.
----------
WEAK POINTS OF THE GAME:
- Building A Player Base For A Server Is Never An Easy Thing.
- Redundant Game Play (Even With Tons Of Game Modes) Means Some Players Will Get Bored & Move On.
- Debate Of Performance Between Cross Platform Play Is A Legitimate Concern.
----------
THE FINAL WORD:
GRAPHICS / ART DESIGN:
USER INTERFACE / HUD / OVERALL VISUAL PRESENTATION:
AUDIO / SOUND MECHANICS:
GAME HANDLING & OVERALL OPERATION MECHANICS:
FRAMES PER SECOND (FPS) & OVERALL OPTIMIZATION (BASED ON MY RIG SPECIFICATIONS!):
FINAL OVERALL RATING:
​
---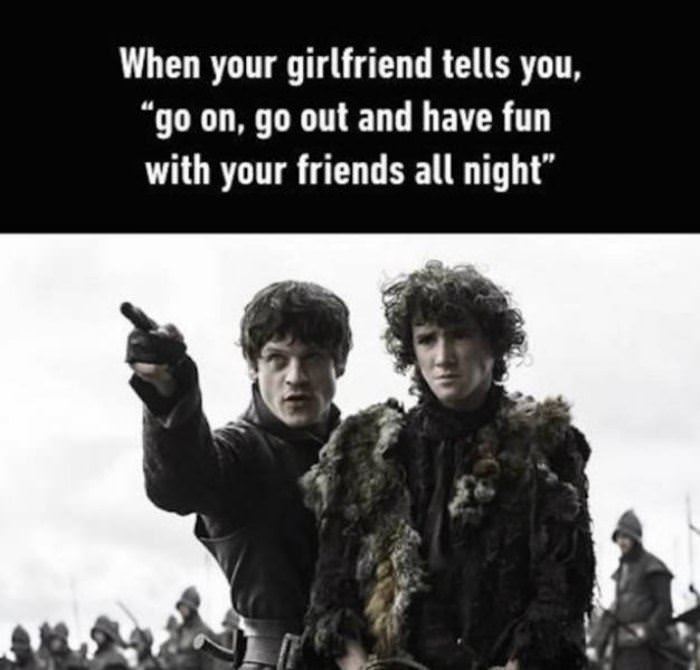 [video=youtube;rLvbXB1ydCM]https://www.youtube.com/watch?v=rLvbXB1ydCM[/video]
[video=youtube;GUTtULUy_Bw]https://www.youtube.com/watch?v=GUTtULUy_Bw[/video]
[video=youtube;J29KjZ8Bwpg]https://www.youtube.com/watch?v=J29KjZ8Bwpg[/video]
---
​